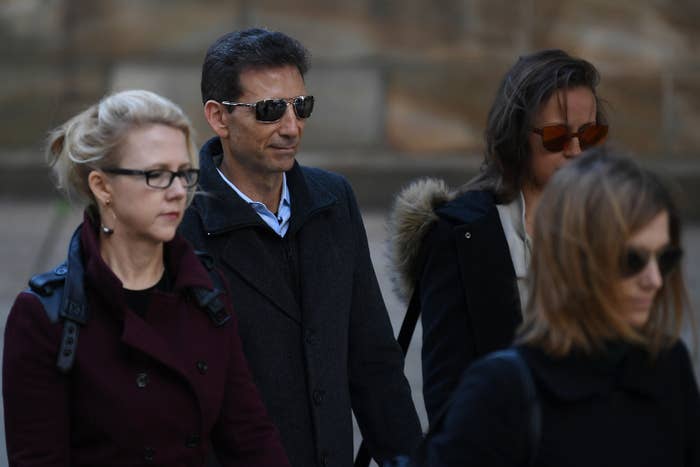 A spiritual healer practising in regional Australia says a former client defamed him by suggesting he is the leader of a cult who makes fake claims about healing and engages in sleazy behaviour towards women.

Serge Isaac Benhayon, 54, is suing acupuncturist Esther Rockett in the New South Wales Supreme Court over blog posts and several tweets.
On the first day of the trial on Tuesday Benhayon's barrister Kieran Smark SC said Benhayon had a "change in life" from his former gig as a tennis coach in 1999 when he moved to teaching about spiritual matters and became a practitioner of healing techniques.

Since 2002 he has practised and offered courses under the name Universal Medicine. The brand is now a company, based in Lismore.
"He's a practitioner of techniques he's developed that are designed to bring relief to people who present to him with problems," Smark said.
Rockett went to see him for treatment in the mid-noughties and has since written a number of things about him and his teachings, as well as making complaints to various bodies, Smark said. He added that she is "not a fan".
Smark said Rockett had "become fixated" with Benhayon and was trying to "fire her cannons from every angle trying to weaken [him]".
Benhayon says Rockett made a number of defamatory suggestions about him, including that he is the leader of a socially harmful cult; that he indecently touched her when she saw him for treatment; that he knowingly makes false claims about healing; that he engages in inappropriate and sleazy behaviour towards women; and that he is delusional and dishonest, the court heard, as Smark laid out the case against Rockett.

Smark told the four person jury that his client "is not the leader of a socially harmful cult," adding "it's not a cult and it's not socially harmful."
Rockett will argue defences of truth and honest opinion later in the trial.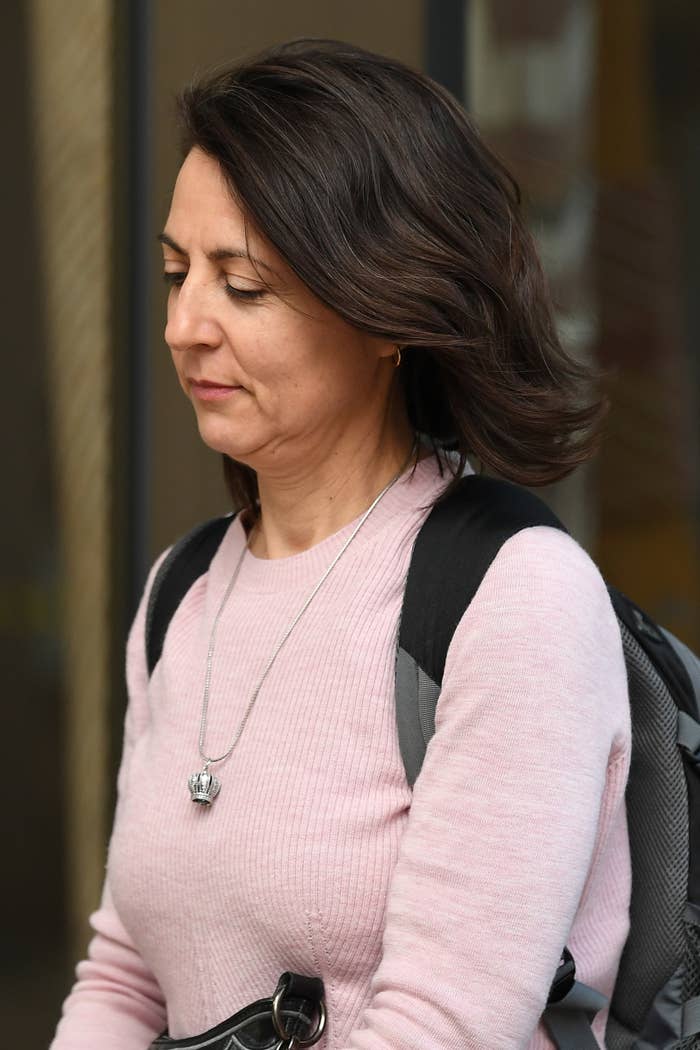 Giving evidence on Tuesday afternoon, Benhayon said he teaches the tradition of "ageless wisdom" and named a number of historical figures associated with the teaching, including Plato, Pythagoras, Buddha and "Jesus, as he's known".

He explained a number of the concepts he uses in his healing techniques and teaching, including the dictum "everything is energy, therefore, everything is because of energy" and notions of karma, reincarnation and a way of life called "The Livingness".
Benhayon said he always warned people before touching them during healing sessions about where he would place his hand, particularly if it could be perceived as a "compromising move" – for instance, placing your hand on a woman's heart near her breast.
He gave as an example warning: "I'm now going to put my hand on your heart, please let me know if you feel safe or not."
Benhayon said Rockett was a "demoralised woman" when she came to him for treatment in 2004 at the recommendation of a friend.
Questioned about a final appointment she had with him in 2005, Benhayon said he had clearly communicated the positions he was taking with his hands on her body during the appointment.
"[I was] predominantly trying to re-establish in her life force kidney energy, which was very low at the time," he told the court.

"She was facing down so I could access her life force … then she rolled over, lying on her back, fully clothed. I tucked the bolster under her knees to give relief to the lower back. And then I proceeded to do a technique which applies both hands over the lower abdomen and incorporates the uterus.
"I was explaining to her the compromised energy I could feel in that area, which is common language when you treat with energy. Explaining to her the depth of intrusion, that she had been abused by her guru in Japan."
Benhayon told the court his eyes were mostly closed as he gave the treatment.
"I only opened my eyes to find my hand positions and then closed my eyes and focused," he said.
Benhayon also rejected the suggestion he steered people away from conventional medicine in his treatment.
"Never," he said.
"If someone came to you with cancer?" asked Smark.
"Definitely not," Benhayon replied. "You get all sorts of people. I've had clients from all over the world visit. Some of them are on a crusade to fight cancer and choose the alternative route. I often don't treat those people unless they're seeing a doctor."
"Why?"
"Because you can't deal with cancer without medicine."
The trial continues.