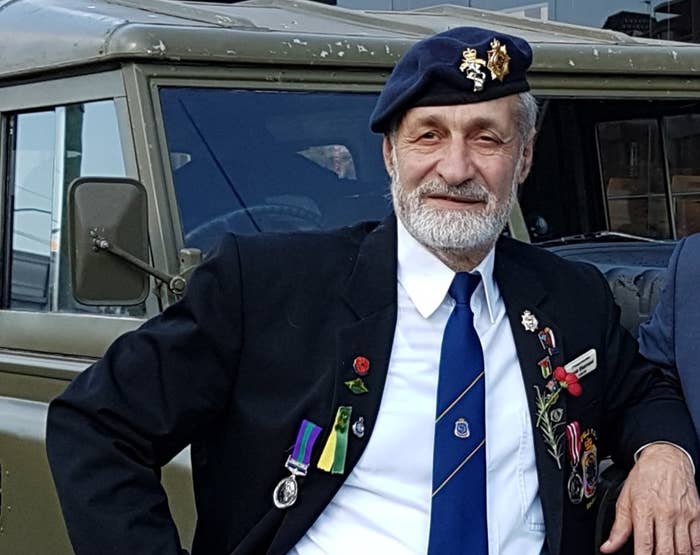 A 74-year-old man found guilty of assaulting a far-right activist outside a tribunal hearing — which was looking into whether Australian TV host Sonia Kruger's call to ban Muslim immigration amounted to racial vilification — has won an appeal against his conviction.

Sam Ekermawi was acquitted of the June 2018 charge of assaulting Avi Yemini in the NSW District Court on Tuesday before Judge Helen Syme.
His lawyer, Abdullah Reslan, told BuzzFeed News his client was "very much relieved".
The appeal is the latest step in a legal saga that began more than three years ago when Kruger, who hosts The Voice Australia and the daytime program Today Extra, said Australia's borders should be closed to Muslim immigrants on the Nine Network's breakfast TV show in July 2016.
Ekermawi filed a complaint against Kruger in the NSW Civil and Administrative Tribunal after he saw the broadcast, in which Kruger said she would like to see an end to Muslim immigration, adding that it was important "for the safety of our citizens".
Following a backlash, the former Dancing With the Stars host released a statement saying that "as a mother" she believed it was vital to be able to discuss these sorts of things without being called racist.
Ekermawi regularly files vilification complaints; earlier this year he elicited an apology from NSW Police over a training exercise in which two officers unnecessarily wore keffiyeh scarves while playing the role of terrorists.

The tribunal eventually found that Kruger's comments were a "stereotypical attack" on Muslims that would likely encourage hatred towards them as a group, but did not technically breach racial vilification laws since Muslims are not a race.
But the high-profile vilification case sparked a second legal dispute along the way: the assault charge against Ekermawi.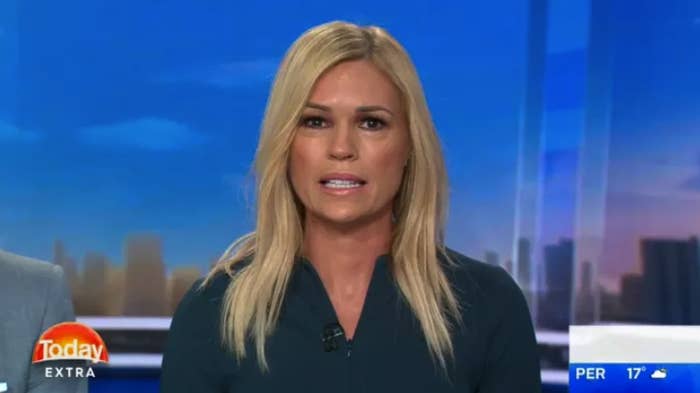 As Ekermawi entered court for a preliminary tribunal hearing on June 19, 2018 he was confronted by Avi Yemini, who was there as part of a pro-Kruger gathering organised by the anti-Muslim, far-right group the Australian Liberty Alliance (registered as a political party under the name Yellow Vest Australia).

Yemini, who has more than 300,000 subscribers on YouTube and writes for British anti-Muslim activist Tommy Robinson's website, was livestreaming outside the court as Ekermawi arrived.
Video footage shows Yemini approached Ekermawi as he entered court, asked him if he was "fighting for blasphemy in Australia" and then told him to "go back to the shithole you come from".
Agreed police facts tendered to the court state that Ekermawi then stepped towards Yemini, grabbed his arm and "held onto [Yemini's] right wrist for about three seconds".

Ekermawi said to Yemini: "Listen! Listen! Don't you fucking be nasty, you little shit," before walking inside. The entire scuffle lasted seconds.

The incident wound up as an assault case in the District Court after Yemini made a complaint to police. He told BuzzFeed News he did so because he wanted to make a point about Ekermawi's vilification complaints to various courts and tribunals.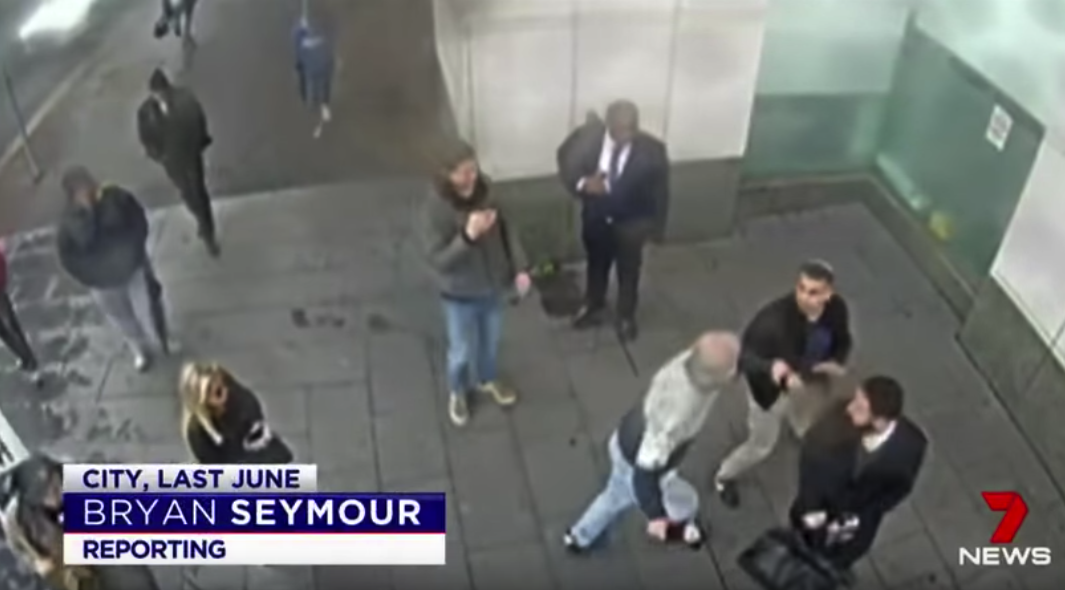 When Ekermawi was found guilty in March this year, Yemini triumphantly posted on Twitter: "Sam Ekermawi finally got a taste of his own medicine. Sometimes justice does prevail."
Yemini was convicted in July this year of assaulting and harassing his ex-wife.
Nine had previously tried to get Ekermawi's complaint against Kruger thrown out by arguing he was a "serial litigant who has had little success", but the tribunal said that was not a reason to dismiss the complaint. A Nine News report about the assault hearing introduced Ekermawi by saying "He's been called a serial pest, taking high-profile Australians to court dozens of times over claims of racial vilification" and described Yemini as "a fighter for freedom of speech" in the next sentence.
On Tuesday, Syme found Ekermawi to be a credible and truthful witness, and accepted his testimony that he was worried and wanted to get away from the situation. Ekermawi was acquitted on the basis that he had acted in response to Yemini's attempt to provoke him and obtain a reaction, and in any case had acted in self-defence.
"Ekermawi is an Australian Army veteran who endeavours to maintain a service to his country, bringing complaints in an attempt to promote and encourage social justice and harmony within the wider Australian community," Abdullah Reslan told BuzzFeed News.
"The rules have to be set. And the only way for the rules to be set is for courts and tribunals to lay the groundwork and assess what is vilification and what is acceptable and what is not."

Yemini said he was "disappointed" with the outcome but pleased he had pursued the matter because "in these sorts of cases much of the punishment is the process itself".
CORRECTION
Avi Yemini's name was misspelled in an earlier version of this post.