The longest Australian election in 50 years has finally come to an end, following a concession speech from Labor leader Bill Shorten on Sunday afternoon.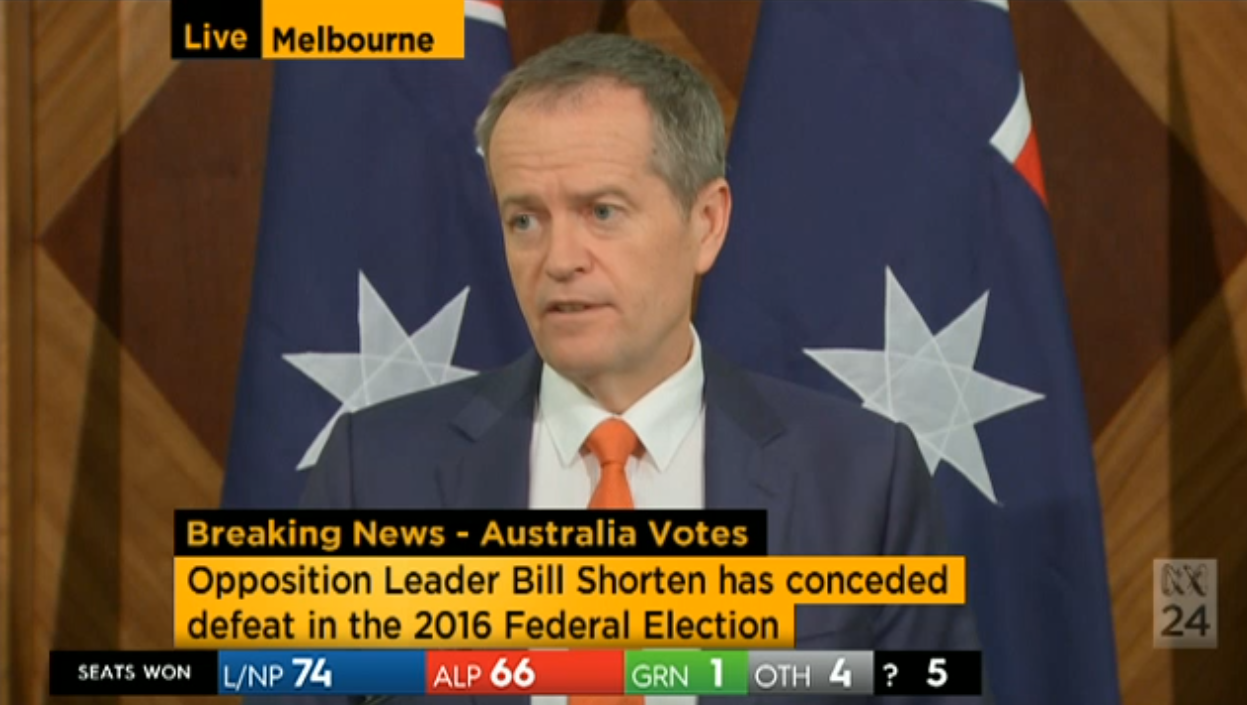 At a press conference in Melbourne, Shorten said it was clear Malcolm Turnbull would be able to form majority or minority government.

The speech came eight days after the close of polls, with five seats yet to be determined.

"The Australian people expect all sides of politics to work in the national interest," Shorten said. "I understand we need to make this parliament function and we'll be up for that."
Prime minister Malcolm Turnbull claimed victory in a speech in Sydney shortly after Shorten's concession.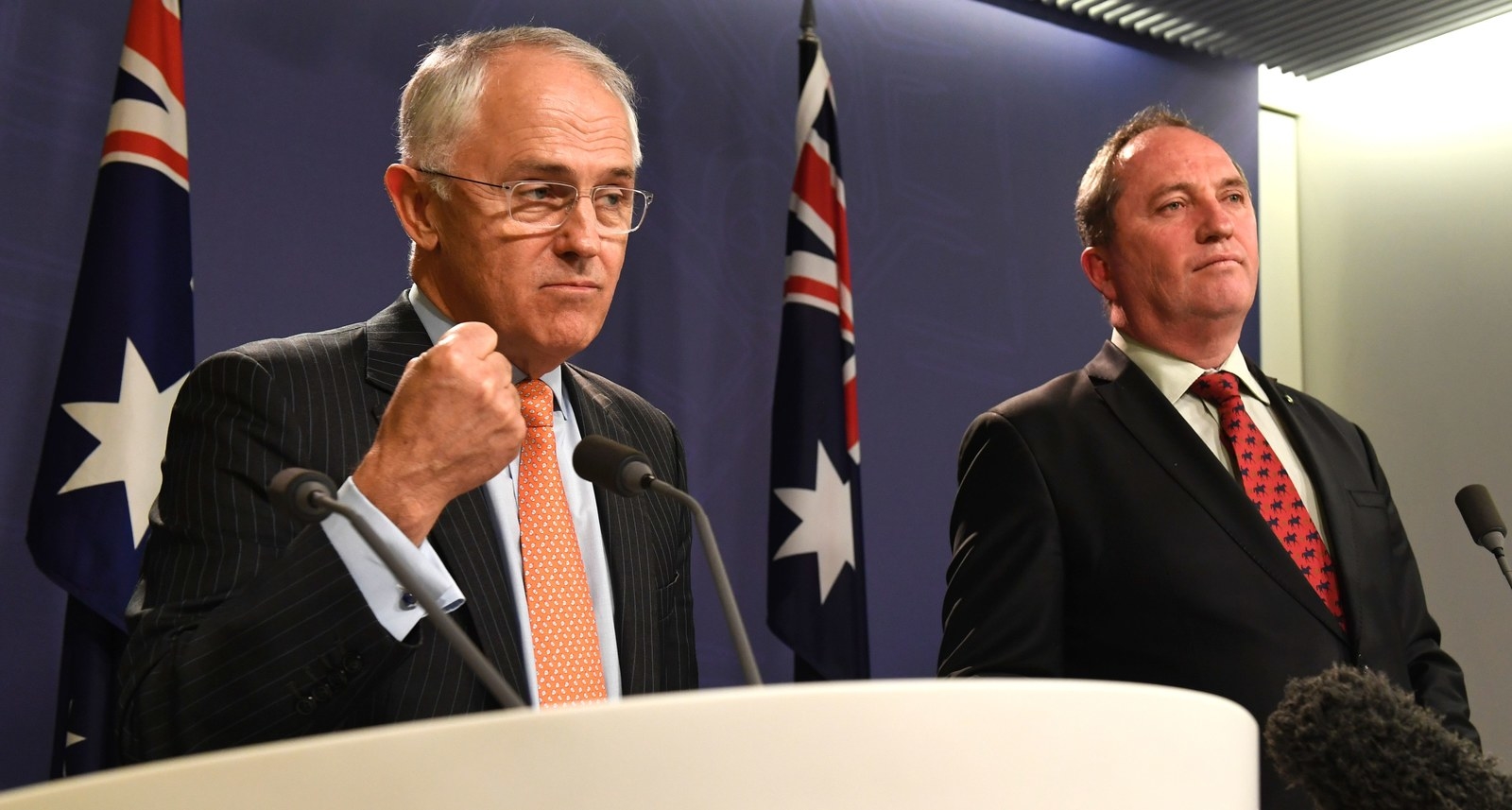 Turnbull said he was holding his one-year-old granddaughter when he received the concession call from Shorten early on Sunday afternoon – a moment that left him "deeply touched".

"It's a beautiful reminder that we are trustees, all of us, me and Bill and all of us, we are trustees for future generations."

Turnbull welcomed Shorten's offer to work with the government to find common ground, saying "We need goodwill in this new parliament."

He said he would work to ensure crossbenchers had the information and resources they needed to be effective members of the next parliament.
Turnbull also played down concerns over an unruly Senate.
"Every member of the House and Senate deserves respect because they have been elected by the Australian people," he said.
Turnbull said the swearing in of the government would be over the course of the next week, as Governor General Peter Cosgrove is currently in France. The Coalition party room will meet Monday week.

Both leaders expressed support for electronic voting during their speeches.
"We're a grown-up democracy, it shouldn't take eight days to find out who's won," Shorten said.
Turnbull said he was an advocate of electronic voting and it was something to look into.
He also expressed concern over authorisation of robo-calls and text message campaigning.
Currently, the ABC seat count shows the Coalition at 74 and Labor at 66, with five crossbenchers and five seats yet to be determined.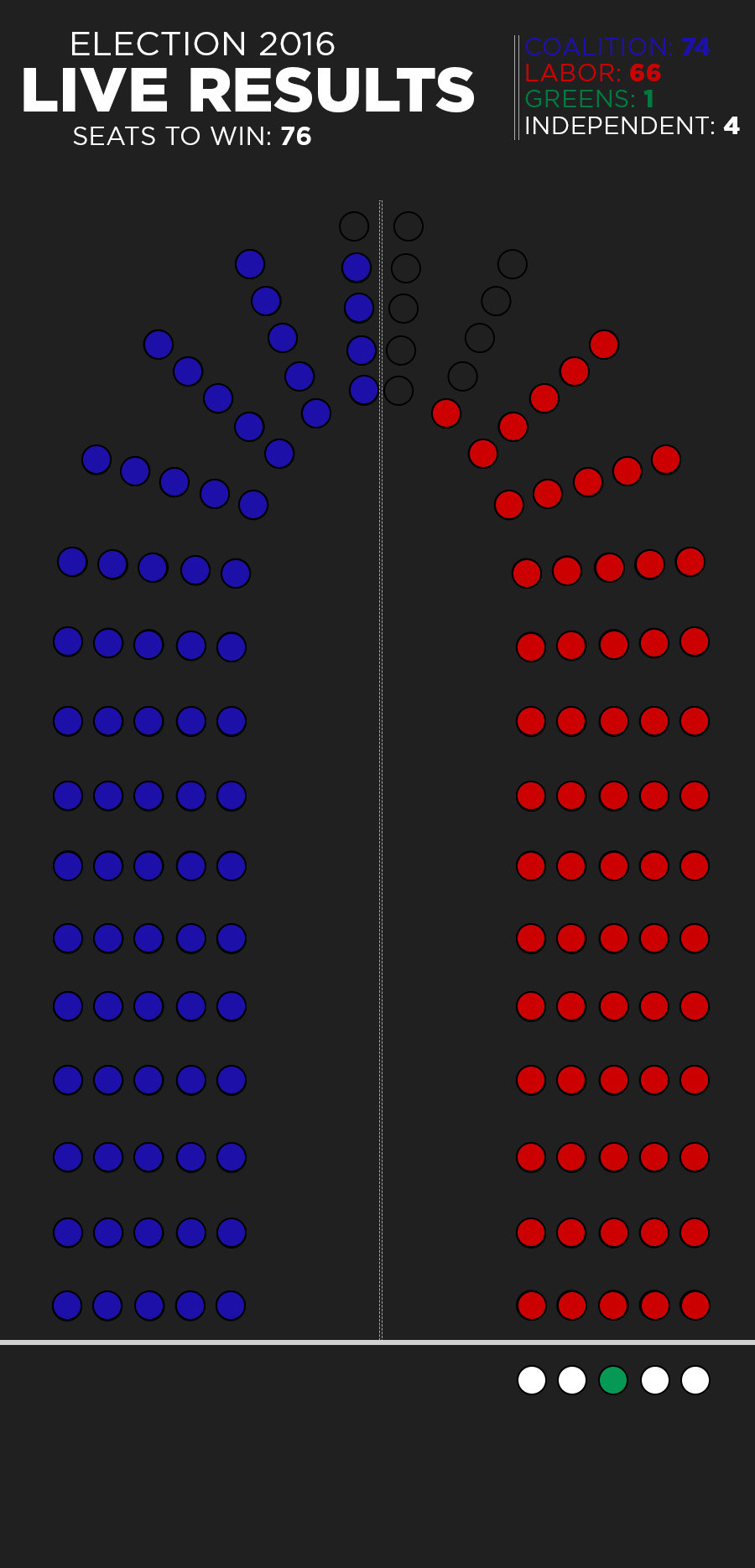 The five seats still in play are Capricornia, Cowan, Flynn, Herbert and Hindmarsh. If the Coalition wins two or more, Turnbull can form majority government.
However, after securing the support of independents Bob Katter and Cathy McGowan earlier this week, Turnbull had already reached the 76 seats required to govern.