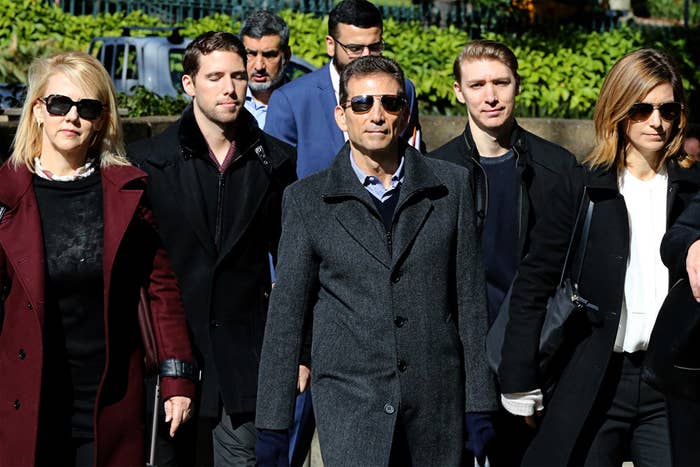 Australian man Serge Isaac Benhayon, who a jury found earlier this year leads a "socially harmful cult", used his superior financial position to try and exhaust and inflict "pain" on the woman he sued for defamation, a court has heard.
The judge in the case said a 31-page legal letter sent to blogger Esther Rockett on the day of her father's funeral was "disgraceful", and described another request for documents as "harassment and unreasonable".
Benhayon, a 54-year-old former tennis coach who went on to found spiritual healing business Universal Medicine, lost his defamation case against Rockett, a former acupuncturist, in the New South Wales Supreme Court earlier this year.
A jury of four found Rockett's allegations that Benhayon had indecently touched her as he carried out an ovarian reading at a healing session in 2005, and that he had indecently touched a number of clients, were substantially true.
It also found as true imputations that Benhayon is the leader of a socially harmful cult; is sexually manipulative of his cult followers; persuaded followers to shun loved ones who wouldn't join the cult; is a charlatan who makes fake healing claims; preys on and swindles cancer patients; and is dishonest, among others.
In a hearing on Thursday, lawyers argued over whether Rockett should be awarded indemnity costs for her victory in the case, which would see a larger proportion of her costs than usual covered by Benhayon.
Her barrister Tom Molomby SC told the court there were two reasons Rockett should be granted indemnity costs: Benhayon had used his financial position to inflict "pain" on Rockett that went beyond the ordinary stress of legal proceedings, and Benhayon had refused a reasonable offer to settle.
Rockett said in an affidavit filed to the court that she asked Benhayon's solicitor, Paula Fletcher, to not send her unnecessary legal correspondence as she cared for her dying father in late August 2017.
"My father's funeral is to take place later this week and I request that out of normal human decency and respect for my family that you do not badger me with unnecessary correspondence until next week," Rockett wrote to Fletcher on September 6, according to her affidavit.
But, Rockett said, on the day of her father's funeral, she received a 31-page legal letter from Fletcher about the case. Justice Julia Lonergan described the letter as "disgraceful" in court on Thursday.
The court also heard evidence about defamation proceedings against Rockett in Queensland brought by two people associated with Universal Medicine.
Lonergan said one request for Rockett to produce a large number of documents in the Queensland case within 14 days was "completely preposterous" and "harassment and unreasonable".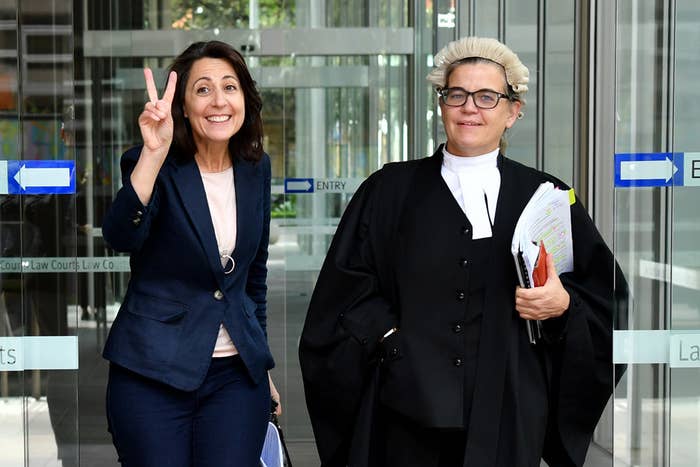 Molomby said the financial positions of Benhayon and Rockett were "very different" and noted Rockett did not have a solicitor for a large part of the legal proceedings.

Rockett filed for bankruptcy in December 2017 after she was asked to pay $20,000 in pretrial costs in the Queensland case, the court heard.
"This is somebody who's on her own. She's not a lawyer. No solicitor," Molomby said.
Benhayon's barrister Nicholas Olson agreed there was a "very acrimonious relationship" between Benhayon and Rockett, but said indemnity costs were meant to compensate people, not be used as a punitive measure.
Olson said he was not there to defend Benhayon's conduct, except to say that Rockett's affidavit didn't prove Benhayon's actions had hindered the resolution of the case.
The court heard that Rockett had made an offer to Benhayon to settle the case on February 2, 2016, but he rejected it, sending her a counter-offer six days later.
Olson said the offer was reasonable, but argued it was not unreasonable for Benhayon to reject it. It contained a suggested apology that was two and a half lines long and did not acknowledge the hurt suffered by Benhayon over the alleged defamation, Olson said.
"It could fairly be described as tight-lipped or through gritted teeth," he told Lonergan.
Molomby said the counter-offer Benhayon sent back to Rockett on February 8 sought a "grovelling and humiliating apology" from Rockett.
According to court documents, the suggested apology required Rockett to admit she had falsely accused Benhayon of various things "without evidence, without justification" and that she published the blog and tweets "deliberately intending to hurt and embarrass Mr Benhayon and harm his personal and business reputation".
"That's asking for more than any verdict would deliver," Molomby said.
Lonergan said: "I wouldn't call it an apology. I would call it a declaration of criminal conduct on the part of Miss Rockett."
Olson said it was "not an apology I would have written", but said the relevant legal point was whether Benhayon acted reasonably in rejecting the initial offer.
Over the course of the five-week trial, the jury heard evidence on a wide range of issues, including what constitutes a cult, relationships that broke up after one person got involved with Universal Medicine, an "ovarian reading" and other energy-based spiritual healing theories and practices, and sexual misconduct.
On the second day of the trial, Benhayon testified that he is the reincarnation of Renaissance painter and thinker Leonardo da Vinci.
Lonergan has reserved her decision on costs.
CORRECTION
Justice Julia Lonergan's name was misspelled in an earlier version of this post.