The Senate Just Voted Against Removing The Tampon Tax
"Periods are not a luxury."
by
,
The Senate has rejected a push to get rid of the GST on tampons, pads and other sanitary items.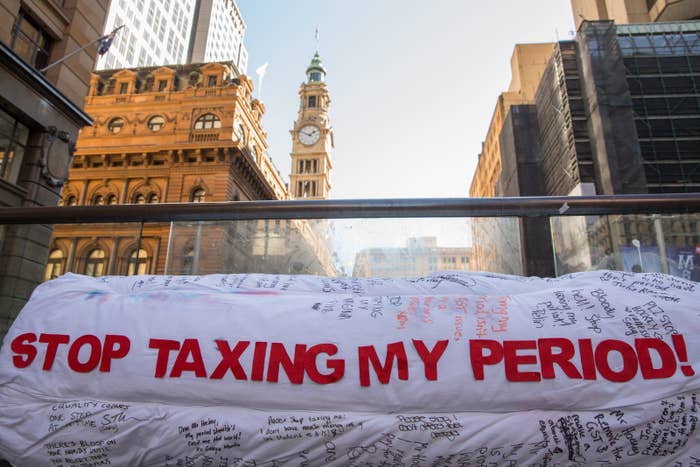 During debate on the Treasury Laws Amendment (GST Low Value Goods) Bill in the Senate on Monday, Greens senator Larissa Waters proposed an amendment that would see the so-called "tampon tax" nixed.
It failed 15-33. The Greens Party, Nick Xenophon Team, Derryn Hinch, David Leyonhjelm and Lucy Gichuhi voted for it, while the government and the Labor opposition voted against.
Waters labelled the tax "sexist and opportunistic" and slammed the two major parties for voting against the amendment.

"Labor and the Coalition voted today to keep taxing women's biology," she said in a statement after the vote. "Periods are not a luxury, and sanitary items are not luxury items – they are necessities."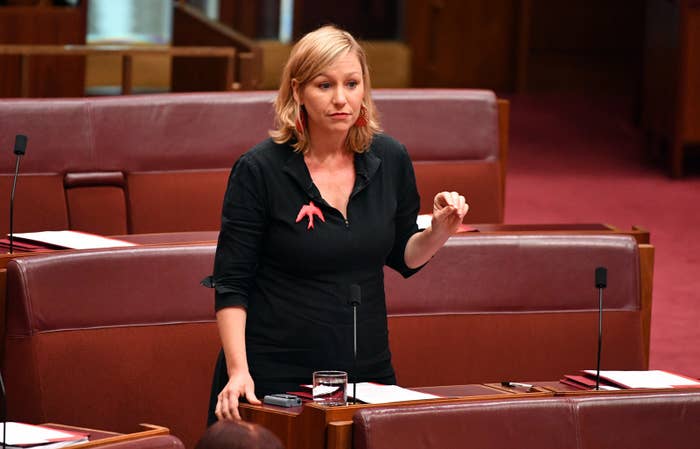 The GST Low Value Goods bill, which passed the Senate with a Labor amendment to delay commencement until mid-next year, would add the GST to any item bought online for less than $1,000. It is projected to raise $300 million in taxes over the next three years.

Last week, BuzzFeed News revealed new modelling on the tampon tax showing that its removal would cost $115 million over three years.

Under Waters' proposal, the $115 million loss would have occurred at the same time as the $300 million in revenue from online purchases – meaning an overall gain of $185 million.
Last week, a spokesperson for treasurer Scott Morrison told BuzzFeed News the tampon tax was a matter for the states: "The Commonwealth put this issue on the agenda at a meeting in 2015 of state and territory treasurers, but there wasn't unanimous support between the states and territories for removing the GST.

"Unanimous support between the states and territories is required for any GST change."

Queensland, Victoria and the Australian Capital Territory are in favour of removing it, with Western Australia, New South Wales, the Northern Territory and Tasmania opposed.
Shadow treasurer Chris Bowen told BuzzFeed News that Labor "strongly believes" in exempting tampons and other sanitary products from the GST – but this amendment was not the way to do it.
"Exempting sanitary products from the GST needs to be done upfront and transparently with the Commonwealth and States and Territories onside," he said.
"The fact of the matter is that if the Greens amendment was successful in getting up today it would have sunk the GST Low Value Threshold legislation ensuring that thousands of Australian retailers continue without a level playing field against foreign retailers."