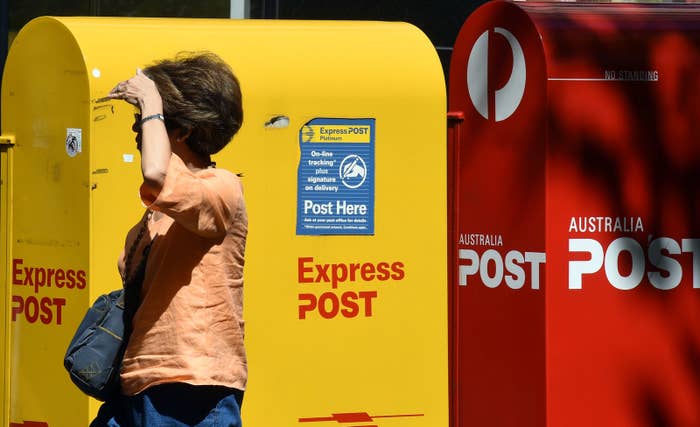 The High Court will hear a challenge to the government's proposed postal vote on same-sex marriage in early September — days before ballots are due to be sent out to homes across the nation.

At a directions hearing on Friday afternoon, chief justice Susan Kiefel said the matter would be heard over one and a half days on September 5 and 6.
Earlier this week, the government announced it would conduct a postal survey through the Australian Bureau of Statistics to determine whether it should allow a conscience vote on same-sex marriage.

Two separate legal challenges to the postal survey have been filed, supported by same-sex marriage advocates who say the postal survey is unnecessary and inappropriate.
Both make the case that the government does not have the power to spend money on the postal vote without passing legislation through the parliament.
In the first, known as M105, the litigants are independent MP Andrew Wilkie, Shelley Argent from PFLAG, and Victorian mum-of-three Felicity Marlowe, represented by the Public Interest Advocacy Centre.
In the second, M106, the litigants are advocacy group Australian Marriage Equality and Greens senator Janet Rice, represented by the Human Rights Law Centre.
Both parties had applied for an injunction to stop the postal vote from going ahead, but agreed that was not necessary if the court scheduled a hearing prior to September 12.
The Australian Statistician also agreed that the ABS would not solicit information from Australians for the one-question survey prior to that date. However, it can continue to prepare for the poll.
"We're pleased that the court has determined to hear the matter early and has responded so quickly to the importance of this issue," said Anna Brown, legal director of the Human Rights Legal Centre.
"We have serious doubts and grave concerns about the validity of the government's expenditure in this matter, and we think these issues need to be determined by the court."
The matter is next in court for another directions hearing on August 16.