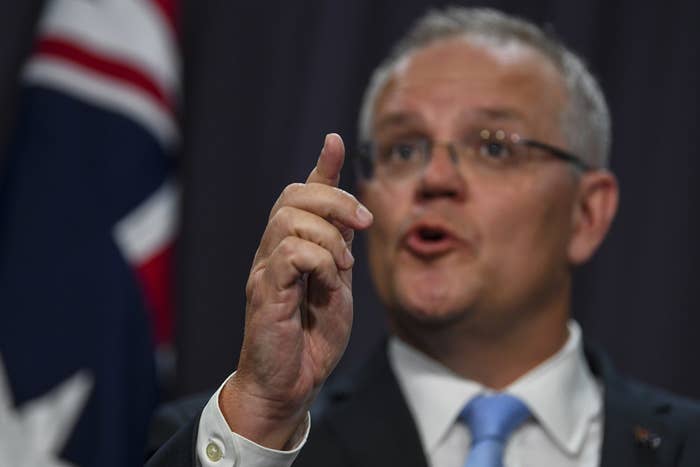 Prime minister Scott Morrison has announced the detention centre on Christmas Island will be reopened, the day after his government suffered an embarrassing loss on a vote about refugee medical transfers.
The parliament ushered in changes to the process by which sick refugees and asylum seekers are transferred to Australia for medical treatment, despite strident opposition from the government.
Morrison said the government was reopening the Christmas Island centre to deal with the prospect of new arrivals as well as transfers.
"My job now is to do everything within my power and in the power of the government to ensure that what the parliament has done to weaken our borders does not result in boats coming to Australia," he said.
He said he was acting on advice from Australia's security agencies and border officials following a meeting of the National Security Committee.
"We are adopting all of the recommendations they have put based on their advice in response to the decisions that have been taken in the Australian Parliament."
The Christmas Island detention centre closed late last year, after just over a decade of operation, and two years after the government first touted the idea of shutting it down.
At the peak of boat arrivals in 2010, more than 2,400 people were detained in the centre, on the 135 sq km island, but that dropped to just over 200 before the centre's closure. Christmas Island is closer to Indonesia than Australia, but is a territory of Australia.
Immigration minister David Coleman told Nine last year that the centre had been kept in a "state of operational readiness" so it could be reopened at short notice.
Greens leader Richard Di Natale accused Morrison of seeking to sow "seeds of fear and division" with the announcement.
"By reopening Christmas Island, Scott Morrison has said he wants to run an election campaign based on fear and division. That's what he's done. He's done that because he's got nothing else," Di Natale said.
The Senate passed the bill on Wednesday morning with the support of Labor, the Greens and crossbench senators and will become law.