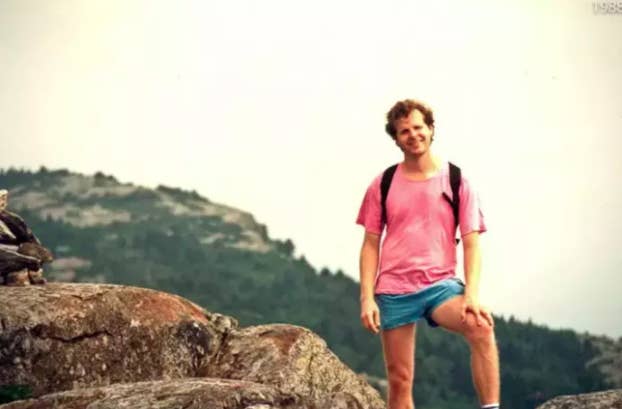 It took almost 30 years and three inquests, but after a long fight from his family and advocates, the 1988 death of Scott Johnson has been deemed a gay hate attack by the NSW Coroner's Court.

Johnson, a 27-year-old mathematician, was found dead at the bottom of a 60-metre-deep cliff at North Head near Manly on Saturday December 10, 1988. An American, Johnson had moved to Australia to live with his partner, Michael Noone.
It was initially deemed a suicide by police, and officially ruled as suicide at a first inquest in 1989. At a second inquest in 2012, deputy state coroner Carmel Forbes recorded an open finding.
Now, a third inquest — which Johnson's brother, Steve, and other advocates lobbied vigorously for — has found that he was the victim of a gay hate crime.
"When Scott Johnson's body smashed into the rocks near the ocean just north
of Blue Fish Point on North Head, a life full of promise and exciting potential
was tragically cut short and his family lost a cherished member," coroner Michael Barnes said in his findings, delivered on Thursday.
"I offer the Johnson family and Scott's partner Mr Noone my sincere condolences."

Barnes considered three possibilities as to how Johnson died: an accidental fall from the cliff top; suicide; or that he was pushed, forced, or scared over the edge by a person or multiple people who assaulted or threatened him.
He concluded that the former two scenarios were unlikely, and said he had been persuaded by the evidence that Johnson had been the victim of a crime.
Barnes noted the evidence that there were gangs of men who roamed Sydney, including the Manly area, with a mind to assaulting gay men at the time Johnson died.

"It has been proven in other proceedings that some of these assaults resulted
in the death of the victims and in some of the assaults the victims were
robbed," he said.
"It was well-known among gay men and among some men who would engage
in gay hate crimes that the area where Scott's clothes were found was a gay
beat. Some of the soldiers housed at an army barracks a short walk from the beat
where Scott died engaged in gay hate assaults."
If you or someone you know needs help, you can call Lifeline on 13 11 14.