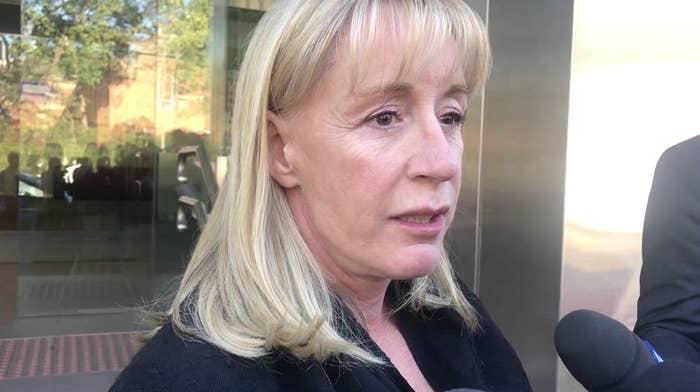 The tragic death of 20-year-old champion waterskier Sarah Teelow was a "freakish accident", and the cause of her fall during a high speed race can't be definitively explained, a coroner has found.

Handing down her findings into Teelow's death on Thursday morning, deputy state coroner Teresa O'Sullivan called for safety improvements in the sport and said it was "desirable and necessary" that Ski Racing Australia (SRA) and NSW Roads and Maritime Services (RMS) to consider introducing speed restrictions in future races.
Teelow, from the small regional New South Wales town of Wellington, began competitive waterskiing aged 13. By 20 she had taken out a world title — first place in the Formula 2 category at the World Water Ski Racing Championship in Spain in September 2013.
Two months later, on November 24, 2013, Teelow was competing in the Bridge to Bridge Water Ski Classic, an annual race held on the Hawkesbury River in New South Wales.
She had a tandem skiing partner for the race (then 14-year-old Ellen Jones), and in the boat were an experienced driver and an observer. Conditions were good: calm water, little to no wind.
The four were travelling at about 130km/h when they hit small waves. Driver Danny Knappick decelerated, and observer Darren Patterson raised his arm to signal to Teelow and Jones they should prepare for the waves.
"On hitting the second small wave, Sarah's ski was observed to flip into the air in front of her," the inquest findings read. "Sarah was then seen to fall heavily to her right side and tumble, or cartwheel, along the water."
Footage from a GoPro showed Teelow's helmet coming off between initially hitting the water and hitting the water a second time. She died at Royal North Shore Hospital the next day, suffering "catastrophic" head and neck injuries.
O'Sullivan said she couldn't make a finding as to where the small wave Teelow hit had come from, nor whether the fact she was using a new ski contributed to the accident.
"It seems to me that given Sarah's immense experience at waterskiing, and the relatively small size of the wave that she was negotiating at the time she fell, that Sarah's fall, as Ellen Jones said, was tragically a freakish accident, the cause of which, I regret, I am unable to determine," she said.
O'Sullivan said it was "both desirable and necessary" for SRA and the RMS to consider introducing speed restrictions, and recommended they consult on the matter.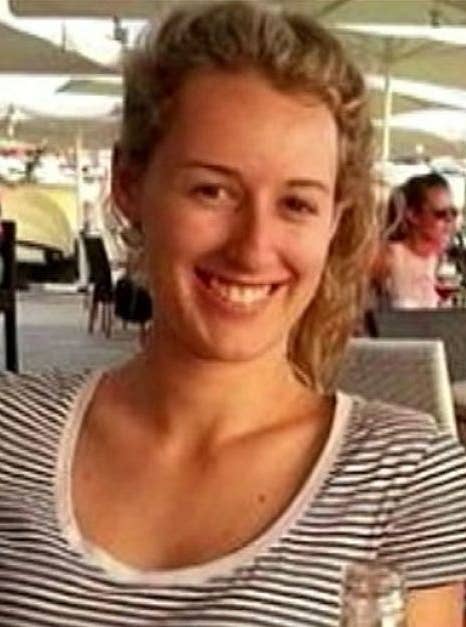 Representatives from SRA had previously told the inquest speed was a factor, but not the only or ultimate factor, in ski racing injuries.
Kristie Middleton, CEO at the time of Teelow's accident, said a speed restriction would likely not be welcomed by racers because "it takes away the race aspect of the sport". Middleton said other factors, such as experience, equipment and conditions, contributed to injuries, but accepted speed limits might lower the risk.
Current CEO Wesley Lloyd told the inquest "I accept that speed is a common factor, but I don't know if that is the absolute ultimate cause" of fatalities in ski racing.
David Hunter, representing the RMS, told the inquest it was within the agency's power to introduce speed limits but "we choose not to".
Teelow was wearing a helmet designed for skydiving, and the inquest heard there are no helmets specifically designed for waterskiing.

O'Sullivan found that Teelow's helmet had not contributed to the "catastrophic injuries" she sustained, but recommended SRA develop helmet specifications and introduce a requirement for scrutineers to check helmets on skiers before they race.
O'Sullivan also recommended that SRA look at developing rules for personal flotation devices worn by skiers.
She also noted that given the "inherent risks" of waterski racing, the safety measures at the time Teelow died were "to a large degree, appropriate".
Teelow's mother Tania Teelow – herself a two-time world champion waterskier – said outside Glebe Coroner's Court that the sport needed further safety improvements.

"It's been a hard four-and-a-half years, and not a day goes by that I don't cry and miss my girl," she said. "But I have to move forward.
"I've tried to bring out and highlight what needs to happen, and I'm happy to work with SRA to move forward, but again their culture needs to change for me to be able to do that."