On Saturday, Reddit user ericmoritz posted saying his wife's Kia Soul had been stolen from their house in Reston, Virginia, along with two handbags, a Macbook Pro and a Nexus 7 tablet.

Eric's post, in the Northern Virginia subreddit, garnered lots of discussion. But then Reddit user Brad, who goes by PikappDB on the site, said he had noticed a suspicious looking Kia Soul near his street.

Then Eric's wife Bella (artinmotion813) jumped in to the conversation, and lo and behold, the car was found, dumped about five minutes from Eric and Bella's house.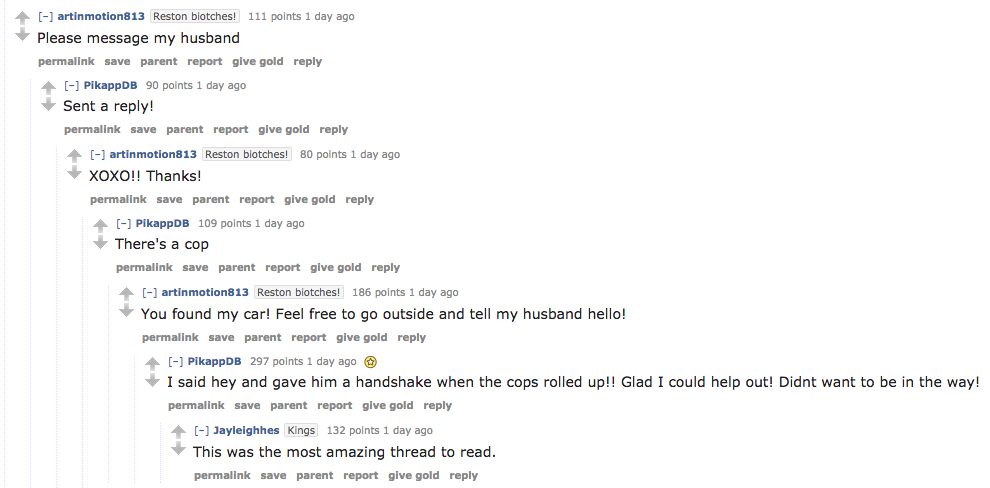 Eric told BuzzFeed News he posted on Reddit just to let people know a thief was in the area. "I didn't intend to launch a manhunt but Reddit being Reddit, I expected it," he said.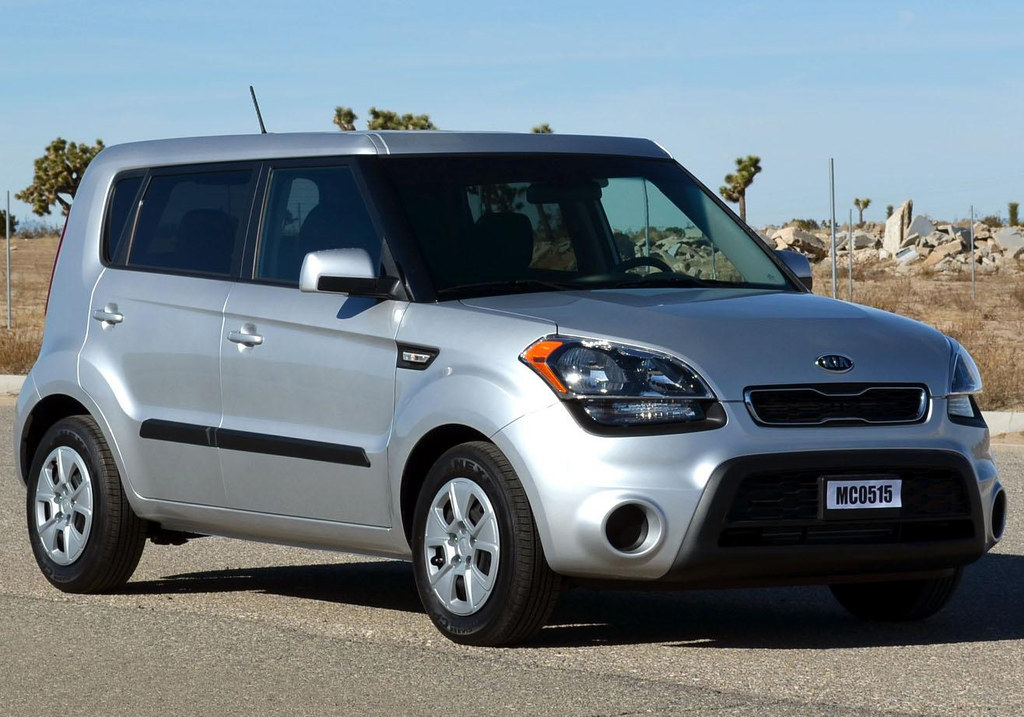 Brad said he had noticed the car, which was parked illegally, when he chose to take a different route home.
After commenting on the thread describing the car, Brad received messages from both Eric and Bella, and offered to go to the Kia Soul and take some pictures.
"I got there and got out, and not two minutes later two police cars drove up," he told BuzzFeed News. "I introduced myself and told them that I had contacted the owners."
Two minutes later, Eric arrived and said "You're the guy from Reddit, right?!" The pair had a friendly greeting before Brad left, saying he didn't want to get in the way.
"I shook his hand and awkwardly thanked him profusely," said Eric.
Brad said that Eric and Bella have reached out to thank him and offer to take him to dinner.
"They seem like very nice people who had some bad luck and it really made me happy that I could brighten their day for them," he said.
Eric and Bella recovered their missing Nexus 7 from the car, but are still missing two handbags and their laptop.
"I was up listening to music until 4am with my headphones on and was blissfully unaware as they walked around in my house," Eric said.
"Needless to say, we're getting a dog; a big dog."