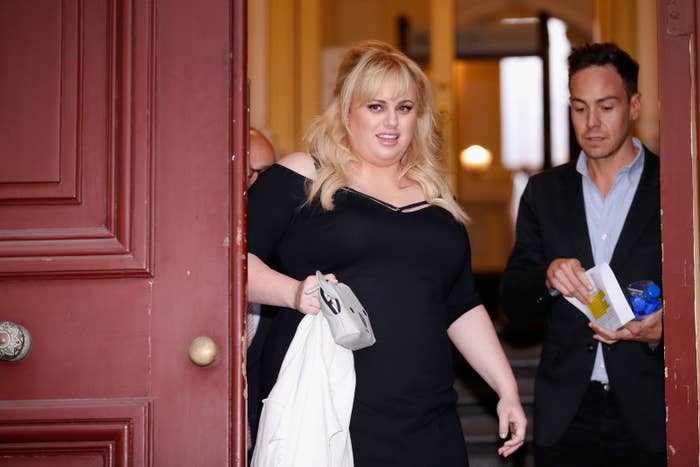 Australian actress Rebel Wilson has been ordered to pay back $4.1 million to Bauer Media, the magazine publisher that defamed her, after the company's successful appeal against her record defamation payout last month.
She has also been ordered to pay 80% of Bauer's costs from the appeal proceedings.
In June 2017 a jury found Bauer, publisher of Woman's Day, Australian Women's Weekly and associated websites, had defamed the Pitch Perfect star in articles that painted her as a "serial liar" and said she had lied about her name, age, and background.
Three months later, Wilson was awarded $4.5 million in Australia's largest ever defamation payout.
Justice John Dixon ruled that Wilson should receive $650,000 in general damages and $3.9 million compensation for the opportunities to star in Hollywood films she had lost, plus $182,000 in interest. Bauer handed over the money three weeks later.
But the record payment was overturned earlier this month when the Victorian Court of Appeal found Wilson hadn't proved she lost lead movie role opportunities and took away her $3.9 million award. The court also reduced her general damages by $50,000.
The appeal was only about the size of the payout, not Wilson winning the defamation case itself.
On Wednesday morning, the Court of Appeal ordered Wilson pay back $4.1 million from the initial payout, plus $60,000 interest, to Bauer.
Wilson had argued she should only pay 1.5% interest on the sum, but the court ruled in favour of Bauer's suggested 2%.
Justices Tate, Beach and Ashley also ordered Wilson to pay 80% of Bauer's costs on appeal.
"Bauer enjoyed substantial success on the appeal," the judgement read. "It should not be ordered to pay costs despite its success. It is entitled to costs, at least, on the issues upon which it succeeded."