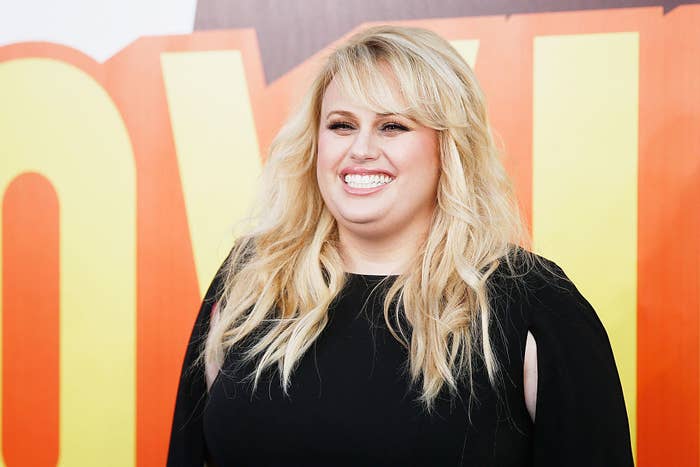 Rebel Wilson is taking her defamation case against magazine publisher Bauer to Australia's highest court in a bid to win back the millions in lost earnings that were stripped from her on appeal.

In June 2017 a jury found Bauer, the publisher of Woman's Day, Australian Women's Weekly and associated websites, had defamed the Pitch Perfect star in articles that painted her as a "serial liar" and said she had lied about her name, age, and background.

But a year later, 85% of the $4.7 million payout she was awarded by Justice John Dixon was stripped away by the Victorian Court of Appeal, which found she hadn't proved she lost out on movie role opportunities because of the defamatory articles.
After the appeal verdict was handed down, Wilson sent a string of tweets slamming the judgment as "bizarre" and saying she looked forward to appealing.
Wilson's law firm Corrs Chambers Westgarth confirmed to BuzzFeed News it filed an application for special leave to appeal to the High Court on Wednesday night.

If approved, the application could see the case argued before the High Court in Canberra.
Wilson's lawyers Matthew Collins QC and Renee Embom say the Court of Appeal was wrong to overturn Justice Dixon's finding that the articles created "a huge international media firestorm", and also wrong to "effectively reject" the evidence of witnesses who testified about the impact of the articles in Hollywood.
The 12-page application contains a graph illustrating the downward trajectory in Wilson's career that she says happened after the defamatory articles were published by Bauer.

Collins and Embom argue that the Court of Appeal failed to consider offers of new screen roles that Wilson had missed out on – which dropped from 8-10 a year to zero in the year after the articles were published, according to the graph.
The Court of Appeal also made a mistake in finding Wilson was "not an actress who attracted lead or co-lead roles", the application says.
In order to have an appeal heard before the High Court, lawyers generally must identify a point of "special leave" – basically point out an interesting enough question of law to convince the court the case is worth its time.
The point identified by Wilson's lawyers, is how much an appeal court can interfere with the findings of fact made by the first judge in the original judgment.
The application says the Court of Appeal "strayed from its role as an intermediate appellate court" and took an "unfair" approach that resulted in several errors.
Bauer Media's lawyer Adrian Goss said in a statement: "We are considering the issues raised by Ms Wilson and our position in relation to them."