Rare Third Inquest Ordered For Possible Gay Hate Crime
A third inquest will investigate the 1988 death of Scott Johnson.
A third inquest has been ordered into the 1988 death of Scott Johnson, whose body was found at the bottom of a cliff near Blue Fish Point in Manly.
The rare third inquest comes after years of lobbying from Johnson's family, who believe his death was a homicide committed amidst a number of gay-hate attacks in Sydney.
Johnson, a US citizen, was a PhD student who had moved to Australia to live with his partner.
Johnson's body was found near Blue Fish Point in Manly, known as a gay beat at the time of his death. His clothes were placed "in a neat bundle" at the top of the cliff.
The first inquest, held in 1989, found Johnson's death was a suicide. At a second inquest in 2012, Deputy State Coroner Carmel Forbes threw out the suicide verdict and recorded an open finding.
Counsel for Johnson's family, John Agius SC, told the Glebe Coroner's Court on Monday that a new inquest could only bring the finding of death by unlawful homicide.
Agius said there is "not a skerrick of evidence" that Johnson might have comitted suicide and that there is "no reason to suspect [Johnson], with all of his sense, could have met an accidental death."
Speaking outside court, Mr Johnson's brother Steve said he was "deeply appreciative" of NSW State Coroner Michael Barnes' decision to hold a third inquest.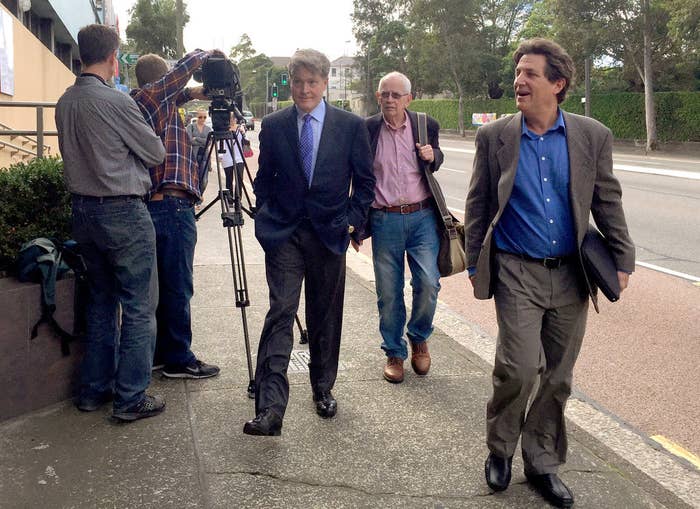 "I came into this same building 26 years ago in 1989 when the police had rushed to judgement as they've done in so many other deaths of gay men in Sydney during that time and decided Scott had committed suicide with no evidence," Steve Johnson said.
"The second inquest in 2012 considered the family's investigative work – no police investigation had ben done at that time - so we really see this as the first inquest and are so grateful for it."
Although pleased with today's outcome, he added that justice had been a long time coming. "It will take another six months before we can consider a date for the inquest... it will have been 27 years since my brother died."
Detective Chief Inspector Pamela Young, who headed an investigation into Johnson's death after the second inquest in 2012, said the police did not expect the third inquest to produce a more conclusive finding.
"I believe there are some new pieces of information and potentially some evidence the coroner could be interested in," she said.
"But nonetheless, none of it is directly related to Scott being murdered. That is why I have that position, that an open finding is potentially the most appropriate finding."