Queensland Labor In Trouble After MP Reveals Criminal Past
Billy Gordon has released a statement detailing his past convictions.
Update: Queensland Premier Annastacia Palaszczuk has expelled Billy Gordon from the Labor Party and requested his resignation as the MP for Cook.
In an announcement Sunday lunchtime in Townsville, Palaszczuk said "I've made it very clear his position isn't tenable".
"It is a past that isn't pleasant and it's a past that was kept from me and the deputy premier," she said.
Queensland Labor MP Billy Gordon has released a statement detailing a criminal history that was previously undisclosed to his colleagues.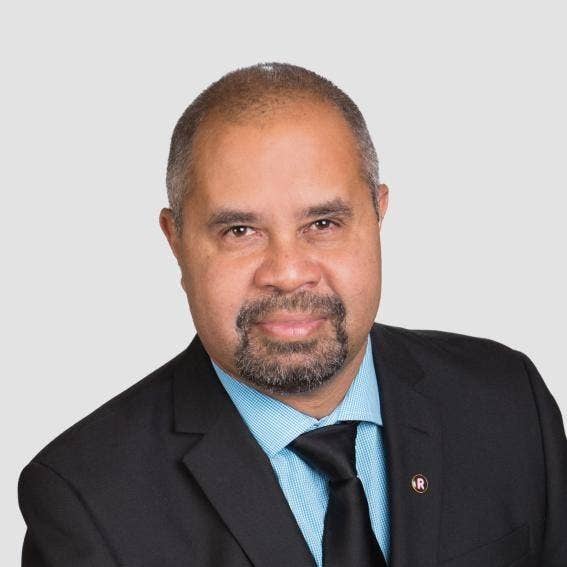 The disclosure comes after a week of turbulence for Gordon, in which Premier Annastacia Palaszczuk referred allegations of domestic violence made by Gordon's former partner to the Queensland police.
The former partner also alleged that Gordon had failed to pay child support.
In a statement posted to Facebook on Sunday morning, Gordon said he welcomes the police investigation into the allegations and will "provide it with full cooperation."
"Throughout my life I have had to overcome many challenges and adversities. In particular as a young indigenous boy," he wrote.
"One of the things that I do remember wishing for the most, even into my years as a teenager, was for a perfect father figure, especially since as a young man I also had serious contact with the criminal justice system."
Gordon's criminal past includes convictions for breaking and entering, stealing, being a public nuisance, and breaching probation and bail conditions, as well as having his license suspended twice. The offences range from 1987 to 2008.
Gordon also said he had been served with an Apprehended Violence Order after a complaint from his mother in 2008.
"My mother at the time was concerned that I was going to return to a relationship with an ex-partner... and I asked her to leave in a manner that she found threatening," he wrote.
"My mother has confirmed to me that there were no allegations of physical violence made with respect to this incident."
The revelations surrounding Gordon are particularly concerning for Queensland Labor given their slim hold on power.
Labor have only 44 of the required 45 seats to form government, and are supported by Independent MP Peter Wellington.
Mr Wellington told the ABC his support for the Labor government has not wavered. However, he believes Gordon should step down and a by-election take place.
Palaszczuk is currently tasked with deciding what should happen to Gordon, telling the Brisbane Times she would "consider how to move forward" after the disclosure.