Mother's Day is a time to spoil your mother. Take her out to breakfast, buy her something nice, and post a cute photo on Facebook.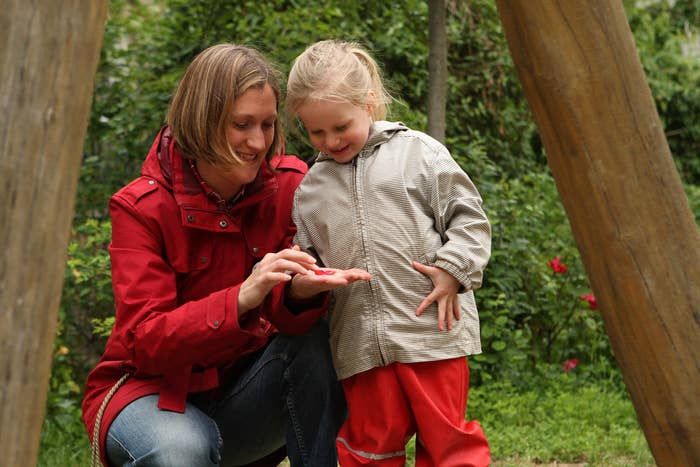 But it's also a great day to apologize for those times you were a little shit when you were younger. Or maybe still are.
Using the hashtag #SorryMom, people are reaching out to their mothers on Twitter and saying the things they probably should have said a long time ago.
Mothers put up with SO MUCH.
Like pockets full of dead insects.
Car accidents.
And the literal reality of giving birth.
There's the classic hair-dye confession.
The tattoo confession.
And the "I didn't actually spend the money you gave me on the things I said I needed it for" confession.
Sometimes you just want to clue your mom in on the ~lingo~ and it backfires terribly.
But also, no matter how uncool you think your mom is, she knows what pot smells like.
A lot of people reached into the past for times they had lied, or been rude, or just plain annoying.
While some apologized for having nothing to apologize for.
And others said sorry even though their mom would never see it.
Some people chucked good hard truths into the mix. TAKE THAT, MOM.
And others knew they were doing the wrong thing, but did it anyway.
There's also a lot of moms not getting presents this Mother's Day, if Twitter is anything to go by.
And we're guessing this attempt at breakfast in bed didn't go so well.
But some of the #SorryMom tweets were just really sad.
And a lot tapped into a fear many of us share: not living up to what our mothers might want for us.
With kids, and grandkids...
...and jobs, and degrees.
But this person sums up a lot of the #SorryMom tweets.
We're sorry, Mom. But we love you.