Senators Penny Wong and Cory Bernardi will lock horns over marriage equality at a National Press Club debate on July 29.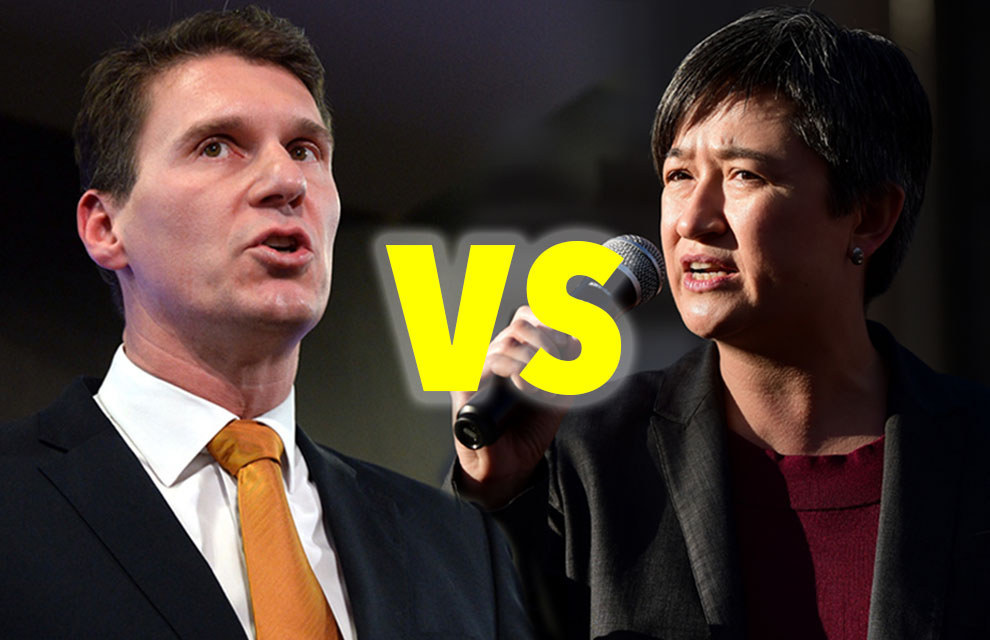 The pair could not hold more different views on the issue.
Wong, the leader of the opposition in the senate, is stridently in favour of the reform, and backbench senator Bernardi has previously argued marriage equality could lead to bestiality.
Wong, who has two children with her partner, Sophie Allouache, recently told the ABC that the arguments from marriage equality opponents denigrate families like her own.
"I find it sad that senior politicians in this country seem to want to tell my children and children of other same-sex couples that somehow they're not normal," she said.
Bernardi is a strong believer in the definition of marriage as between a man and a woman, saying "a man and a woman are complementary" in the raising of children.
"It's not that we don't like homosexuals," he told BuzzFeed News earlier this year. "It's just that we don't want to see a word re-defined. I think it changes a heck of a lot in our culture."
"If you look at marriage historically over thousands of years it's been about the union of a man and a woman, with the intention of providing an environment in which to raise children."
Everyone is pretty excited to hear them go head to head.
Get ready, #auspol watchers.