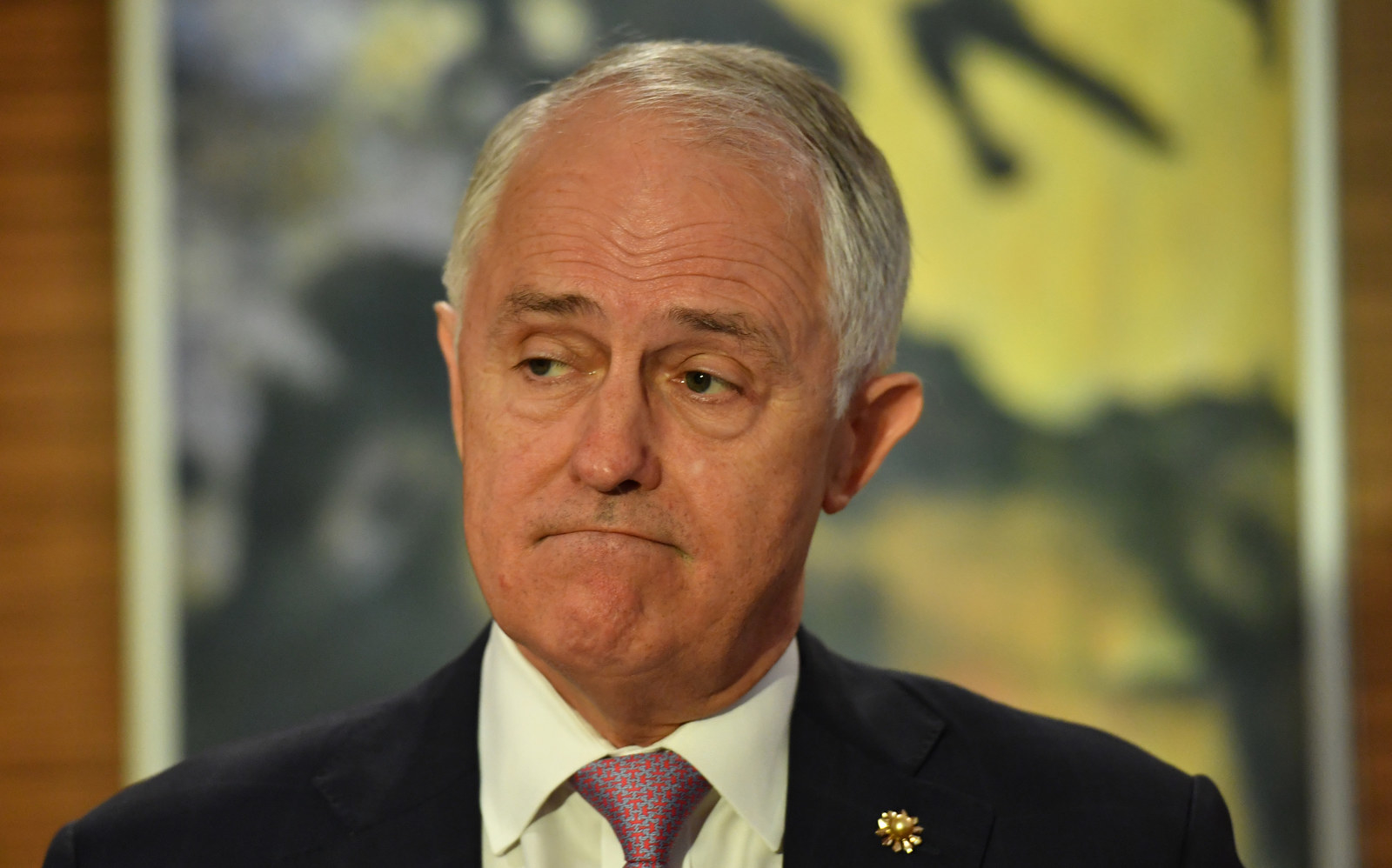 Prime minister Malcolm Turnbull has said a proposed bill that would allow bakers, florists and photographers to turn away gay couples would have "virtually no prospect" of passing into law – but stressed they are ultimately a matter for the parliament.

His comments come as Australians await the result of the same-sex marriage survey and politicians are abuzz with talk about what a bill should look like if a "yes" vote is successful.
A clash is shaping up between two bills, from senators Dean Smith and James Paterson. Smith's bill would continue the current exemption for religious ministers to refuse to solemnise any marriage they want, provide a grandfather clause allowing current civil celebrant to move into a new category that would also have the right to refuse, and allow religious organisations the right to refuse to serve same-sex weddings.
Paterson's bill would allow a wide range of service providers, religious or secular, to turn away gay couples asking for wedding services. It would also provide immunity under anti-discrimination law for people who hold, express, and act on various traditional beliefs about marriage, sexuality, and gender.
Asked whether he would allow Australia to become a country where people can hang out signs saying "No gay weddings serviced here", Turnbull said: "I don't believe Australians would welcome, and certainly the government would not countenance, making legal discrimination that is illegal, that is unlawful, today."
He said parliamentarians could try and move such an amendment in the parliament but added "I think it would have virtually no prospect of getting through the parliament."
Turnbull stressed the process in the parliament would be a "free-flowing debate" and a conscience vote for all politicians, rather than being up to the government.
"If there is a yes vote tomorrow, you will see parliament at its best," he said.
"And I'm sure you will all applaud the authenticity and the passion that will come into the different views, and in the parliament, each house will vote on the amendments and vote on the bill and it is my belief that the Parliament will duly resolve, if the people voted yes, to legalise same-sex marriage before we get up at the end of the year. That's the goal and it's up to the Parliament."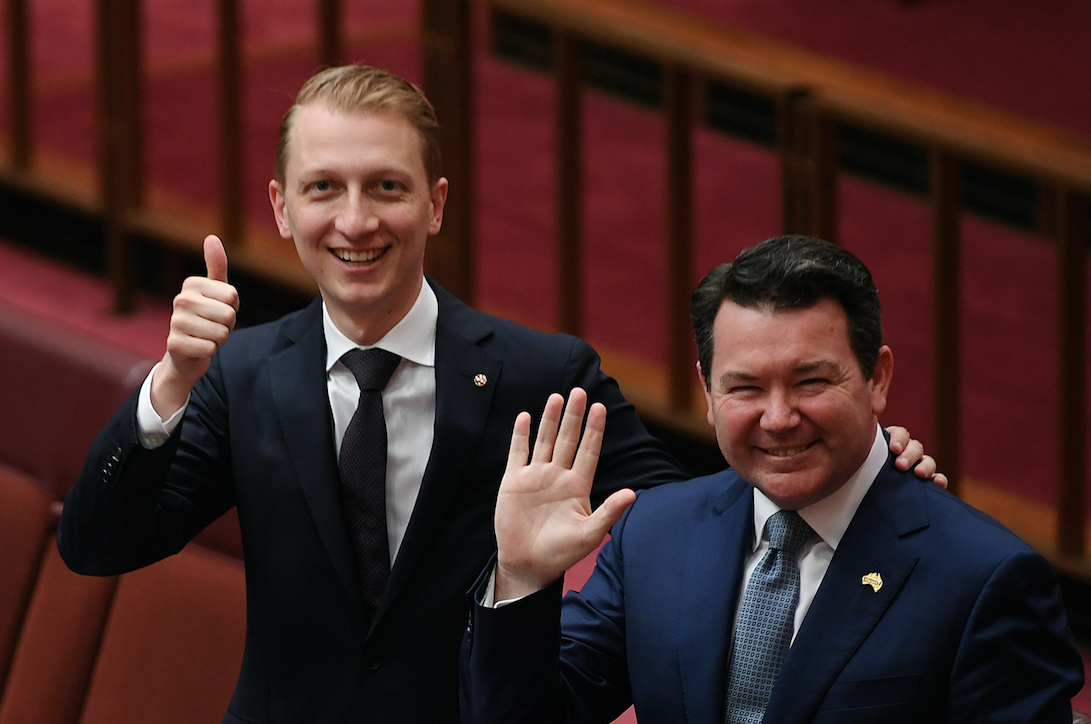 Other ministers have gone further in their criticism of the Paterson bill. Brandis told Channel 9's Today on Tuesday morning that refusing goods and services based on identity is "already against the law".

"If you are a gay man or a gay woman and you go into a florist and say 'I'd like to buy a bunch of flowers', it's just wrong and illegal for florist to say 'I don't serve gay people' just as it would be wrong or illegal for the florist to say to an indigenous person 'I don't serve indigenous people'," he said.
"If it's legally and morally wrong to discriminate against one gay person, I don't know how it becomes right to discriminate against two."
Meanwhile, education minister Simon Birmingham told ABC Radio on Monday evening that a clause in Paterson's bill about removing children from classes that mention same-sex marriage, or even same-sex relationships or transgender people, may be unconstitutional.
Birmingham said that as schools are run by states and territories, they may be able to challenge any top-down attempt from the federal government to prescribe classroom activity.
"The principle of the federal parliament trying to legislate exactly how the curriculum is delivered in our schools could well struggle to pass the constitutional test," he told RN Drive.
Brandis and Birmingham are both moderates, who were part of the "Liberals and Nationals for Yes" campaign group.
Meanwhile, conservative MPs have lined up behind the Paterson bill, including former prime minister Tony Abbott, who panned Smith's bill in an op-ed in The Australian and wrongly suggested that it solely provides exemptions for ministers of religion.
Abbott took aim at Turnbull, saying both he and opposition leader Bill Shorten needed to go further than the Smith bill to protect freedom of conscience and religion.
"The opponents of same-sex marriage will certainly facilitate the passage of a bill through the parliament but hope that the prime minister will be as good as his word on entrenching the right to dissent from any new orthodoxy," he wrote.
Resources minister Matt Canavan has also lent support to the Paterson bill, as has junior minister Michael Sukkar. Both attended campaign events for the "no" side in the debate.