The Australian Bureau of Statistics does not expect to have a solution for overseas Australians who want to participate in the same-sex marriage postal survey until Aug. 22 — just two days before enrolment closes.

The government announced the unprecedented national postal survey last week as a last-ditch effort to keep its election promise of giving the Australian people a say on same-sex marriage.

But the short time frame handed to the ABS to prepare for the vote has left Australians living overseas increasingly worried it will be difficult or impossible for them to participate.
One man was told, "We have received no information about this at all" when he emailed the ABS asking for information about overseas voting the day after the survey was announced.
Now, staff at the dedicated information hotline set up for the survey are telling overseas voters that it's anticipated more information will be provided to them by Aug. 22.

The electoral rolls for the survey close at midnight on Aug. 24, with ballots expected to be posted out from Sept. 12 (pending the result of a High Court challenge).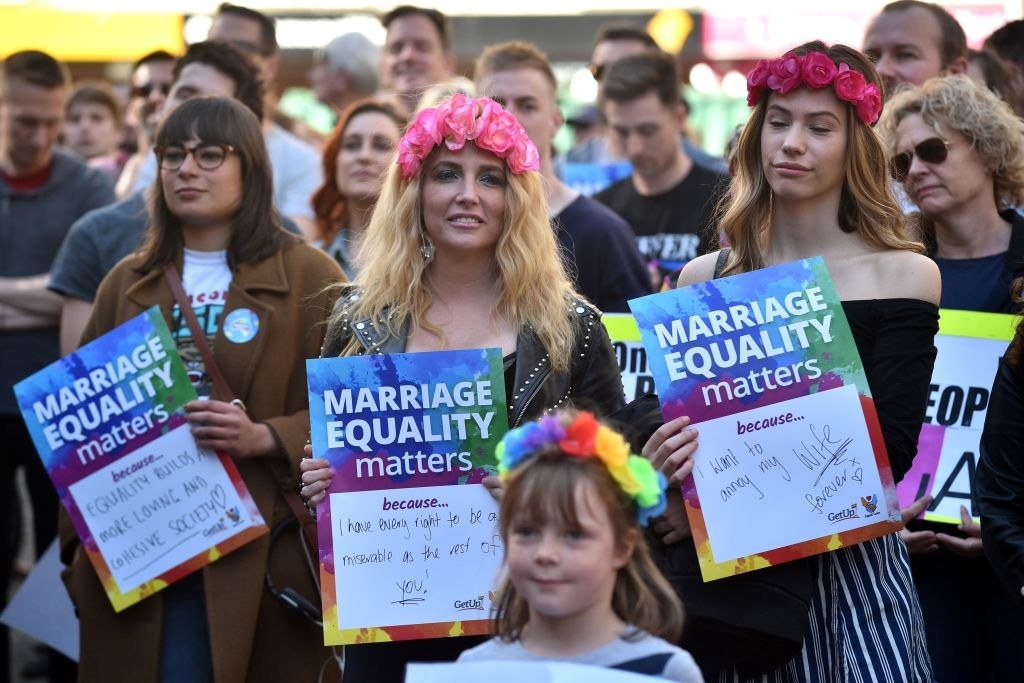 Chris Edwards, an Australian copywriter living in Shenzhen, China, told BuzzFeed News there was "little chance of the ballot actually making it to me".

"The postal system is so inefficient that there is little chance of a normal ballot paper making it to me on time. I've had parcels go missing or be sent back without an effort to follow up, even with my Chinese wife assisting me," he said.
Because of this, Edwards said, he normally votes in Australian elections at the consulate. If that isn't an option, Edwards and other Australians in southern China are concerned they won't be able to take part.
"Generally, people think it's a waste of time and that we won't be able to vote," he said.

"How does the Australian government expect to service the tens of thousands of Australians living in China to get ballot papers, if they are not going to offer a service in the 4 embassies and consulates (Beijing, Shanghai, Guangzhou, Chengdu) as well as Hong Kong? We can't all register for overseas voting in the hope of our ballot papers arriving on time."
BuzzFeed News has also spoken to concerned Australian voters in New York City and in East Timor, where there is no residential postal system.
The latest update from the ABS says "arrangements will be put in place" to allow Australians living overseas to participate.
Do you have questions about Australia's upcoming postal survey on same-sex marriage? Same. Here's a list of everything you need to know, and more.