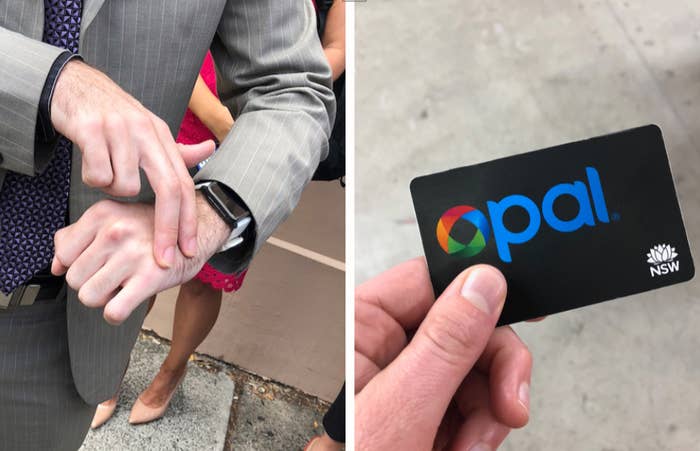 The Australian man who had the chip from a travel card implanted in his hand, and was fined for travelling without a valid train ticket, has had a court victory, winning his appeal against Sydney Trains.

Earlier this year Sydney man Meow-Ludo Disco Gamma Meow-Meow, 33, was convicted and fined $220 for travelling without a valid ticket.
But in a short and at times humorous appeal hearing in the New South Wales District Court on Monday morning, Judge Dina Yehia overturned the conviction, pointing out Meow-Meow had paid for his ticket.
Meow-Meow, a bio-hacker who experiments with modifying the human body to include technological advancements, had the chip from an unregistered Opal card implanted in his hand by an expert piercer in April 2017.

He could simply tap on and tap off to enter and exit a train station by placing his hand up to a card reader, as someone would with a regular Opal card. In August 2017, when he tapped on with $14.07 on the card, he was stopped by transit officers and handed a fine.
About five minutes into the hearing, Yehia asked how, exactly, a person goes from having an ordinary Opal card to having an Opal card chip implanted into their hand?
"How does that actually take place?" she asked. "What happens to the card?"
Meow-Meow's lawyer Nicholas Broadbent explained: "As I understand it, within the Opal card itself there is a chip device not dissimilar to when one has a credit card with a small chip. Effectively the means by which the Opal card chip is extracted is by melting down or destroying the plastic material which surrounds the chip, but leaving the chip intact, such that it can then be encased in some kind of plastic material."
Meanwhile, Sydney Trains prosecutor Andrew Wozniak quickly withdrew his submission that Meow-Meow's chip was an issue of public safety.
What Meow-Meow did "undermines the Opal system", he told Yehia.
"I understand that, but how does it undermine public safety?" she asked.

Wozniak then admitted the public safety argument was perhaps "a step too far" and withdrew it, saying "it's a matter for him what he does with his hand".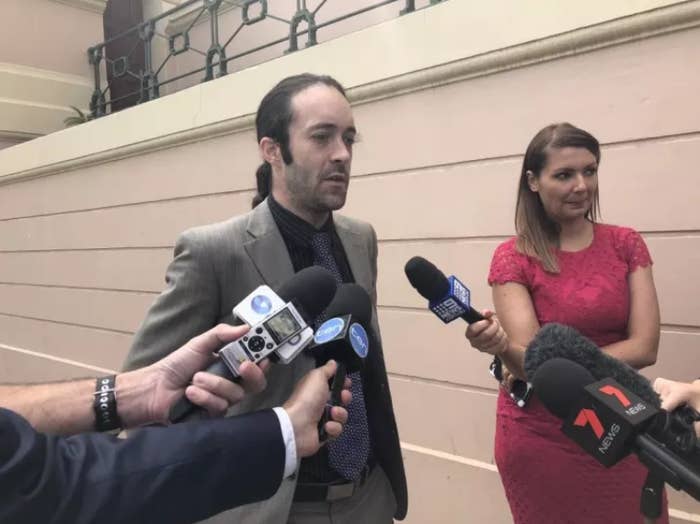 Broadbent conceded that Meow-Meow had definitely fallen foul of the Opal card terms of use, which state that you must not "misuse, deface, alter, tamper with or deliberately damage or destroy the Opal Card". They also state that all Opal cards are the property of Transport NSW.

But, he said, Meow-Meow hadn't been charged with destroying or defacing a ticket but with failing to travel with a valid ticket.
"I'll say at the outset that this is a highly unusual case involving a unique set of circumstances," Yehia told the court as she ruled in Meow-Meow's favour.

"There is no dispute by the appellant that on the 25th of August 2017 he did travel without a valid ticket. It appears that rather than having an Opal card in the usual form, the appellant had the chip of the Opal card inserted into his hand and was using the Opal card in that form. I repeat, this is a highly unique and unusual set of facts.
"This is not a case where the appellant deliberately defaced or damaged, altered or tampered with the Opal card in such a way so as to avoid paying for his ticket. Indeed there is no dispute here that he did pay for his ticket."
Yehia said the offence fell at the lower end of the range of seriousness, noted Meow-Meow didn't have any previous convictions, and ordered that the conviction be dismissed.
She did not, however, overturn the $1,000 in court costs Meow-Meow was ordered to pay when he was initially convicted in Newtown Local Court.
A jubilant Meow-Meow told BuzzFeed News after court that he wasn't fussed about the costs order.
"What's important for me is that I was trying to do the right thing, and the court's found that," he said.
"[The judge] acknowledged that I used the system in a way that was similar to the way everyone else uses it, that I didn't try to evade the fare, and although the Opal card wasn't in the same form as other people, there was no dispute I was using the Opal chip in the same way other people use an Opal chip."
The Opal card chip is still in Meow-Meow's hand, but he can't use it as it's been blocked by NSW Transport.
He added that he thinks his case is the first of many that see biohacking come up against the law.
"It might be a unique and unusual case now, but I don't think it will be in the future."