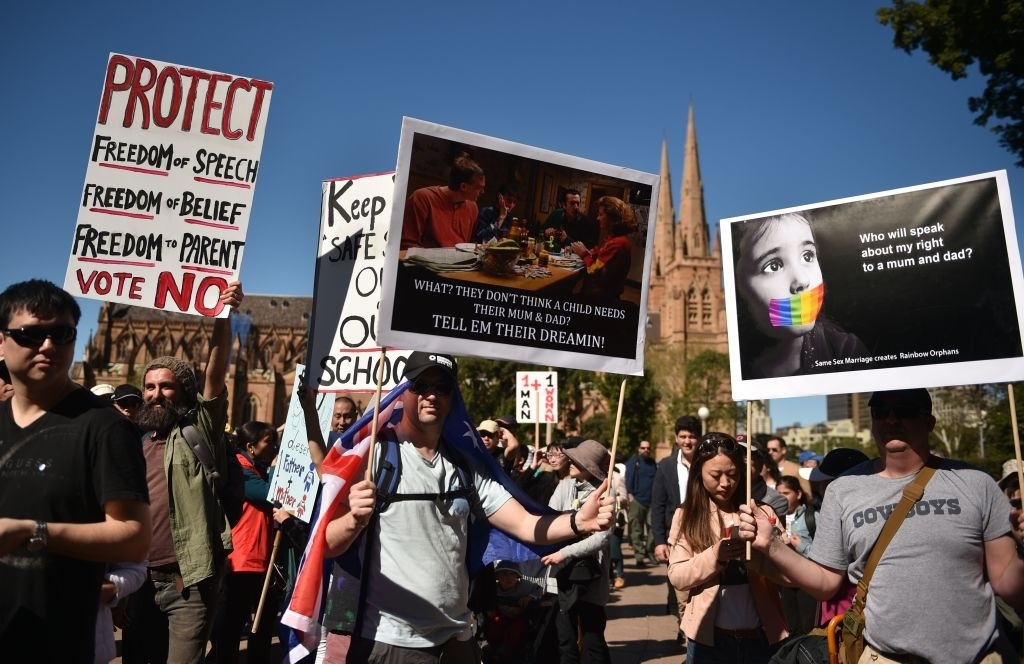 Prime minister Malcolm Turnbull has confirmed same-sex marriage will be off the table for his government at the next election if a "no" vote is returned in the postal survey — potentially putting off the issue for years to come.

Speaking to 4BC radio on Tuesday, Turnbull was asked to respond to comments from immigration minister Peter Dutton saying that a "no" vote would signal an end to the issue of same-sex marriage for the Liberal party.
"Oh, absolutely, it's very straightforward," Turnbull said. "If there is a 'yes' vote, then we will facilitate a private members bill to legalise same-sex marriage. If there's a 'no' vote, we won't, that's it. Very straightforward."
"So it won't become an election issue next time we go to the polls?" asked host Ben Davis.
"Well we won't if the people have spoken against it, we won't be proposing it at the election, I can assure you," Turnbull said.
This means the Turnbull government would seek no mandate to change the Marriage Act as it asks for another term in government — potentially putting off reform until into the next decade.
The next election is due to be held sometime between mid-2018 and May 2019.
When it was first proposed in the form of a plebiscite in 2015, the postal survey was intended to take the pressure off internal divisions over the issue of same-sex marriage within the Liberal party.
Over two years later, it is still a firebrand issue dominating political coverage — and now features a dramatically split Coalition government campaigning on either side of a national survey.
Turnbull, who is a longtime supporter of same-sex marriage, has lent some support to the "yes" campaign by making the case for same-sex marriage in media interviews and speaking at the official launch of the Liberals and Nationals for Yes group.
Opposition leader Bill Shorten, who supports same-sex marriage and has appeared at "yes" rallies in Sydney and Melbourne, has pledged to legislate for same-sex marriage even if a "no" vote is returned.
In a speech to the parliament last month, Shorten said the survey would not change Labor's support for same-sex marriage.
"If it is not resolved by the next election, a new Labor government will legislate to make marriage equality a reality within the first 100 days," he said.
"No slew of discredited surveys will deter us. Parliament created these laws. It is time for parliament to amend them."