The new president of the Australian Liberal Students' Federation (ALSF) told its annual general meeting "this is an executive that represents everyone" shortly after the room elected 11 men and no women to the organisation's executive body.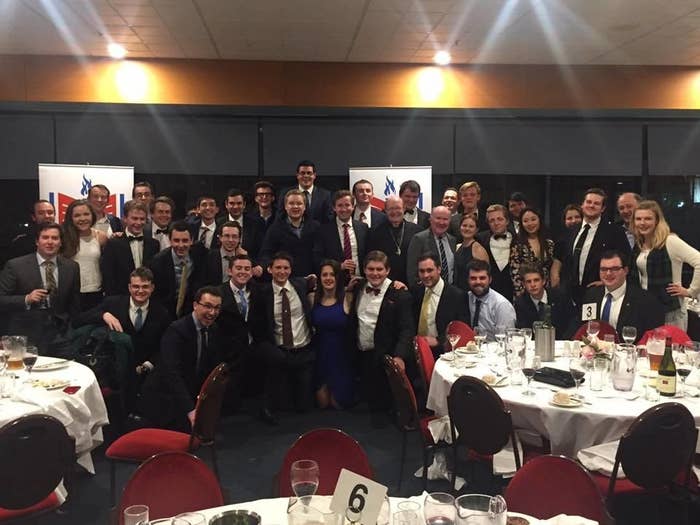 At the meeting, held at Melbourne University last Friday, Australia's peak body for Liberal clubs on university campuses across Australia unanimously elected an all-male executive board for 2017-18. No positions were contested.
In a speech following the vote, new president Xavier Boffa said attendees should go home with their heads held high after "putting the good of our movement over our individual self-interest" in the election.
"This is an executive that represents everyone, and there's been great pains taken to make this happen," he can be heard saying in a recording provided to BuzzFeed News.

"It's also important to point out that it's fully the intention of this new executive to reach out and include both Tasmania and Queensland [inaudible] and there'll be more announced in the coming days and weeks about that. This needs to be a truly national federation, and everyone needs to be included."
The executive consists of six core positions, along with seven representatives from each state and territory (bar the Northern Territory, which does not have a Liberal club affiliated to the ALSF).
Boffa, who is also the president of the Melbourne University Liberal Club, fell under scrutiny earlier this year when Fairfax Media reported he had sent a message to a female club member saying she would not be invited to an event because "a couple of the guys were a bit uncomfortable about inviting a chick".

Boffa confirmed to Fairfax Media he had made the comment at the time.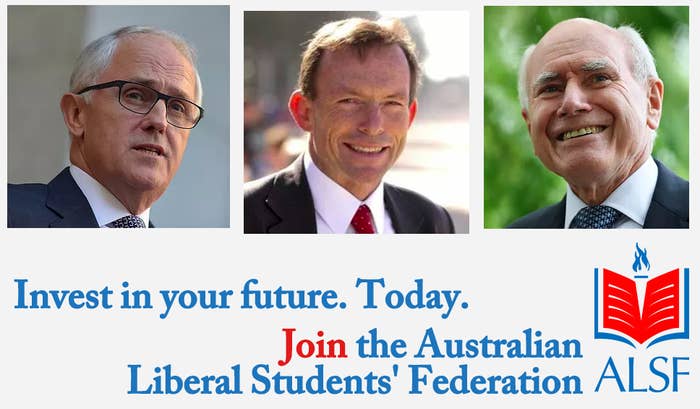 The ALSF is not formally associated with the Liberal Party, but it is the peak body for Liberal party-affiliated clubs on university campuses across Australia.

It often holds events with Liberal politicians and prominently features current and former Liberal prime ministers Malcolm Turnbull, Tony Abbott, and John Howard on its website.
The men elected at the meeting were as follows: Xavier Boffa (president), Leighton McDonald-Stuart (vice president), Michael Stubley (secretary), Stuart McKay (policy director), Callum Clarke (publications officer), Michael Heydon (treasurer), Ed Strong (New South Wales), Matthew Carlei (Victoria), Robert Bower (Australian Capital Territory), Zane Basic (South Australia) and Dean Wicken (Western Australia).
The reps for Tasmania and Queensland were declared vacant. The meeting also voted in the federal member for Boothby, Nicole Flint, as the new patron of the organisation.

Just 21% of all Liberal federal parliamentarians are women, compared to 44% of all Labor parliamentarians and 32% of the parliament as a whole.

On Tuesday morning, incoming Liberal party president Nick Greiner told ABC Radio that the Liberal party "has a problem with women".

"[We] clearly have not done as well as our political opponents in terms of gender diversity but indeed in diversity more generally," Greiner said.
"I believe the argument of how do you select candidates is really part of a broader need to make the party reflective of the community."
In a statement provided to BuzzFeed News, the ALSF denied that no women were part of the executive.
"The ALSF is very committed to continuing to do more to engage with women in our movement. We are delighted to confirm that several talented women will be serving as part of the 2017/18 ALSF executive and that we will soon be announcing our new female patron and a number of other new initiatives," the statement said.
But the ALSF did not respond to an email asking it to name the women and the positions they held. Boffa also did not return several calls from BuzzFeed News.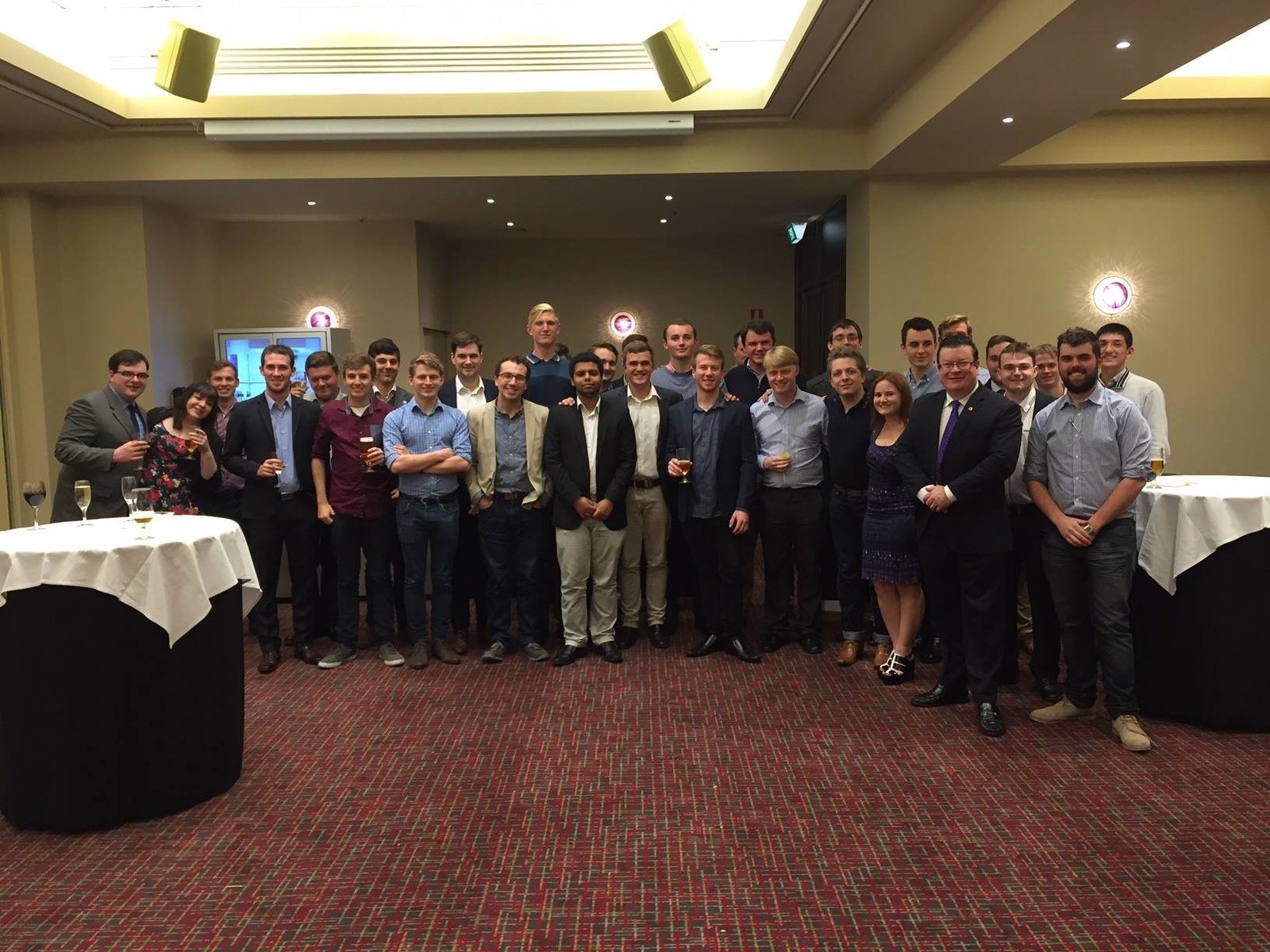 In the years since 2015, the ALSF has been controlled by more socially conservative Liberals, whereas Boffa's executive is comparatively moderate.

Former ALSF vice-president Blake Young, who is conservative-aligned, told BuzzFeed News Boffa should have made an effort to include women on the executive, given his previous comment to the female club member.

"Moving forward, it would have been important to make an effort to at least show that you had changed your worldview or your opinion on the matter," Young said.

"This election has shown that that probably wasn't his priority."
Young said that in his experience on the ALSF executive, once the person has the numbers to become president, the executive "forms around them".

"They handpick the people they want to serve with them. As far as their concerns are, they want to make sure there's good representation from different states. They have full discretion," he said.
"It is unusual [to have no women]... Usually there's at least two or three women on the executive," he added.
A female ALSF member told BuzzFeed News that excluding women at the student level discouraged women to pursue further opportunities in the Liberal party.
"If you have a bad experience as a young Liberal student, as a female, I think it would kind of put you off going further," she said.

She also suggested that the ALSF was being secretive about the makeup of the new executive.

"If you went through 2016, 2015, there would be photos on the Facebook page of the new executive," she said.
"It seems to me that they're intentionally hiding the fact that there's no women, because otherwise why wouldn't they publicise that? There's been a few FB posts, but it doesn't show the whole executive."
The ALSF page posted about the new executive in 2016 and 2014 – with women elected – but does not appear to have done so in 2015.
BuzzFeed News understands there was one woman on the 2015 executive, as one of the state and territory reps.
Some university Liberal clubs with members on the new executive, including the University of Technology Sydney, Adelaide University, and the Australian National University, made public posts congratulating their members on the 2017 executive.