New Zealand's parliament has voted to recognise the Whanganui River as a legal person, following a campaign by local Maori groups that has spanned more than 150 years.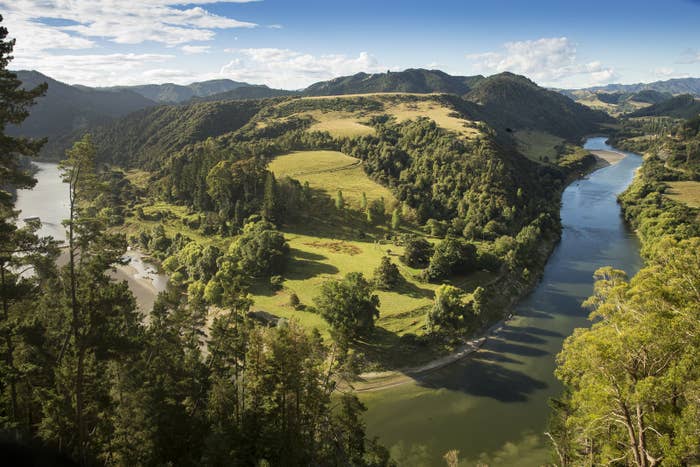 The 145km long river in New Zealand's North Island is sacred to Maori people, and has been the subject of ongoing grievances, petitions and litigation since the government assumed control of it in 1840.
In a bill passed Wednesday the parliament voted to recognise the river as Te Awa Tupua, "an indivisible and living whole comprising the Whanganui River from the mountains to the sea". The bill confers legal personhood upon Te Awa Tupua.
The bill also acknowledges and apologises for the ways in which governments have failed to respect and recognise the special relationship between the local Maori tribes (Whanganui Iwi) and the river.
In her speech to parliament co-leader of the Maori Party Marama Fox paid tribute to the Maori women who had fought to protect the river from environmental damage.

"In 1895 Mereaina Rauangina and 151 other Whanganui women petitioned parliament 'to prevent the operation of the law of government to remove stones from out of the Whanganui River'," she said.
"The petitioners objected 'so that the government will not destroy our eel weirs, our lamprey weirs, our whitebait dams and the flood currents of the river'.

"Seven years ago the beloved kuia [female Maori elder] Te Manawanui Paoaroa passed away at an incredible 102 years of age.
"Her [submission] to the tribunal about the impact of the gravel extraction taken from the river must not be forgotten – gravel extraction that destroyed beds that provided habitat for fish and ultimately contributed to the depletion of traditional fisheries."
The New Zealand minister for Treaty of Waitangi negotiations, Chris Finlayson, said granting legal personality to a river was unique.
"This legislation recognises the deep spiritual connection between the Whanganui Iwi and its ancestral river, and creates a strong platform for the future of Whanganui River," he said.

The river will be jointly represented by two members – one from the Maori community and one from government.
The settlement includes NZ$80 million of financial redress, NZ$1 million towards establishing the new legal framework for the river, and NZ$30 million towards a fund for the health and wellbeing of the river.