Skinheads Bragged About Bashing An "American Faggot": New Evidence At Third Inquest Into Gay Man's Death
Scott Johnson was found dead at the bottom of a Manly cliff in 1988. What happened to him?
A group of skinheads bragged about bashing an "American faggot" at around the same time and place American man Scott Johnson fell to his death off a Sydney cliff top, according to a witness at the third inquest into the 1988 death.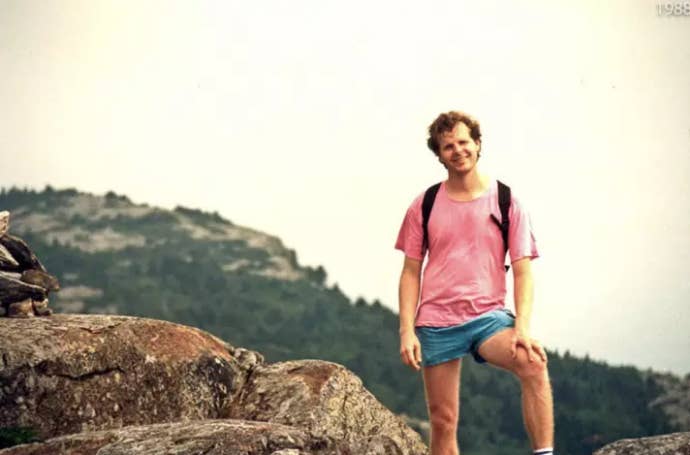 Scott Johnson was a PhD student who had moved to Australia to live with his then partner Michael Noone. His body was found at the bottom of a cliff at North Head near Manly on Saturday December 10, 1988.
Johnson's death was deemed a suicide by police, and officially ruled as suicide at a first inquest in 1989. At a second inquest in 2012, deputy state coroner Carmel Forbes recorded an open finding.
Police have submitted a 439 page report to the third inquest saying the most likely cause of Johnson's death was suicide.
But his brother, Steve Johnson, remains convinced Scott was pushed or forced over the cliff's edge in a homophobic attack from men who roamed gay beats looking for targets at the time.
At the third inquest into the death on Friday, a witness, who can not be identified for legal reasons, said he had informed police in 2013 that members of a Narrabeen skinhead gang had bragged about bashing "an American faggot" on a Friday night in December 1988.
According to a summary of his evidence, which was released by the court to BuzzFeed News with names redacted, the witness said members of the group had talked about finding an American man lying naked and masturbating near a beach at Manly, and subsequently chasing him into the bush and bashing him.
The skinhead group was involved in "a number of gay bashings" in Narrabeen and Surry Hills between 1988 and 2001, the summary read.
"Every Friday night, the group would hang out at the Narrabeen bus terminus on Pittwater Road, Narrabeen. The group called themselves the 'Narrabeen Skinheads' and had shaved heads and wore either cherry red or black coloured Doc Marten lace-up boots with bleached blue jeans and plain coloured Penguin polo-style shirts with white or black-coloured braces."

"The group would meet at the Narrabeen bus terminus and get a case of beer, which they would drink on the bus on their way to Surry Hills. The group would travel to a toilet block in Surry Hills where they would find men they thought were gay and would bash them. A member of the group had also said that sometimes they went to a gay beach in Manly looking for guys to bash."
Earlier this week, the court heard from a number of witnesses who confirmed the area above where Johnson's body was found was a gay beat.
Noone also gave evidence, telling the court Johnson had fallen into a "downward spiral" and previously attempted to take his own life in San Francisco after having sex with a man other than Noone in 1985.
The inquest continues.