Politicians Call For Refugees To Be Brought To Australia Over Child Mental Health Crisis
A number of children on Nauru are suffering from a rare psychological condition causing them to withdraw from the world.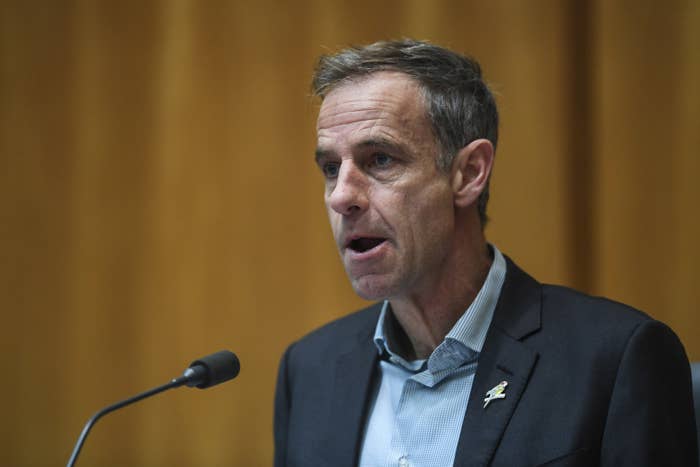 Independent MP Andrew Wilkie and Greens senator Nick McKim have urged the government to bring refugees and asylum seekers on Nauru and Manus Island to Australia immediately, amid an ongoing mental health crisis on the Pacific islands where Australia has run offshore detention centres for years.

But Labor's immigration spokesperson Shayne Neumann said the government should instead accept an offer from New Zealand to resettle the refugees there, and reiterated his party's support for offshore detention.
The comments come after news that a number of children on Nauru are suffering from resignation syndrome — a rare psychological illness caused by trauma that causes the child to withdraw completely from the world.
Dr Louise Newman, a professor of psychiatry at Melbourne University and the convenor of advocacy group Doctors for Justice, described the condition as a very serious state of withdrawal that traumatised children can experience when they are "overwhelmed by stress".
Newman said children suffering from the syndrome completely withdraw from life, ceasing to talk, eat, drink or interact with people. At its most severe, children take to their beds and are unresponsive.
"It's like going into hibernation," Newman said. "The world is too hard."

Advocates, doctors and lawyers say the mental health of people on Nauru and Manus Island is poor, and that it has worsened in recent months.
Several refugees have not been accepted as part of a resettlement program into the United States.
July marked five years since Labor introduced a ban on asylum seekers who arrived by boat from ever settling in Australia.
Several children are among the hundreds who have languished in detention for years, hoping to be resettled in a third country.
McKim told BuzzFeed News that the Australian parliament and the country at large had to reckon with the fact that indefinite offshore detention has "irreparably destroyed many lives".

"It's unjustifiable, it's unconscionable, and totally unacceptable that we would leave children in this situation knowing full well the dangers and the harm to which we're exposing them," he said.
"It's a life-threatening emergency and we've got to get them out of this situation immediately and bring them to Australia."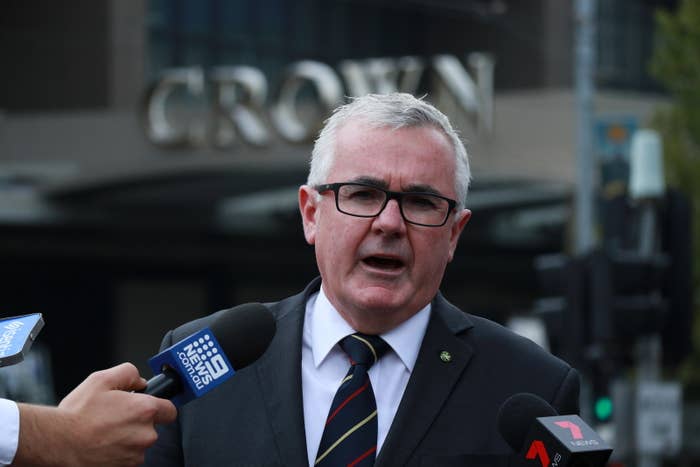 Independent Tasmanian MP Andrew Wilkie told BuzzFeed News he had one word to describe his reaction to the crisis: "Horror."

"It's simple," he said. "The government needs to immediately bring everyone who's currently on Nauru and Manus Island and bring them to Australia and shut down whatever's there," he said.
He does not accept the government's argument that moving the refugees would compromise Australia's border policy.
"There's a range of things Australia can do to 'stop the boats'," he said. "It's a spectrum, and somewhere along that spectrum things become deeply wrong. Somewhere on that spectrum there's a line — the difference between proper and improper conduct. Doing that right thing and doing the wrong thing. I don't know where that line is, but continuing to operate Nauru and Manus is on the wrong side of the line."
Wilkie also said despite the closure of the Manus Island centre and the open centre on Nauru, the refugees and asylum seekers who live in the community face safety risks and hostility from locals.

"The gates may be open, but the detainees there are as imprisoned as they've ever been," he said.
Neumann hit out at home affairs minister Peter Dutton, saying his failure to find third party resettlement options has caused the indefinite detention.
But he reiterated his party's support for "strong borders, offshore processing, regional resettlement, and turn backs when safe to do so", saying the policies save lives at sea.
"Ensuring Australia maintains strong borders does not absolve the Australian government of its obligation to provide appropriate health, security and welfare services to people living in Australian-funded offshore processing centres while Peter Dutton continues to fumble and fail to negotiate third country resettlement agreements for eligible refugees," he said.

Immigration is a vexed issue within Labor, with dissent on border policy spreading from grassroots members all the way up to federal MPs.
Labor senator Lisa Singh, who has previously criticised offshore detention, questioned why there were still children on Nauru given the US deal was meant to prioritise women and children.
"Some of these kids have spent more of their life in detention than out of it," she told BuzzFeed News. "This government has a duty of care for these children yet it has ignored them and damaged them beyond belief."
She said a young girl brought to Australia late last month suffering from resignation syndrome deserves compensation for what she has been through.

McKim called on politicians in the government and the Labor party who oppose offshore detention to stop toeing the party line.
"Words are cheap," he said. "They need to follow through with their votes, because it's votes that put those kids in Nauru and it's only votes that can free them."
Wilkie told BuzzFeed News that he had "little hope" of Labor altering its support for offshore detention.
"They're scared stiff of appearing weak on national security or weak on border protection," he said.

"At least the government is being honest about its cruelty and illegality, where the Labor party is trying to conceal the fact that its policy is illegal."