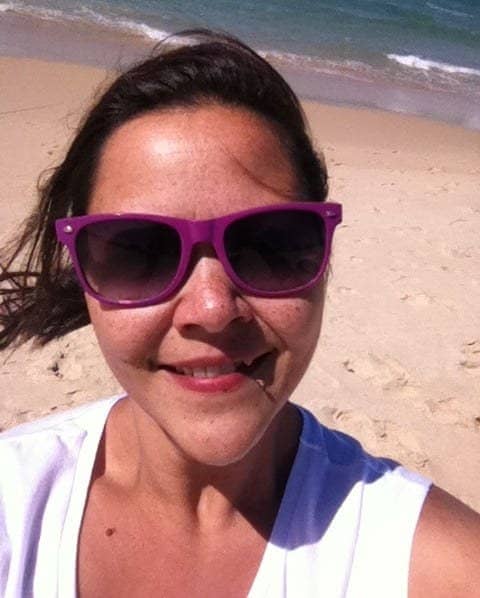 Aunty Sonia Piper, a Wiradjuri woman from the small town of Brungle, near Tumut in regional Australia, received the phone call on January 1, 2016.
It was her goddaughter Naomi Williams, saying she wasn't feeling well. Williams did not want to go back to Tumut Hospital, where she had visited the emergency department 18 times in the previous eight months, complaining of ongoing symptoms of vomiting, nausea and pain.
Piper couldn't get to Williams because she lived out of town and her daughter had her car. So she suggested to her goddaughter that she take a shower, thinking the warm water may help her feel better. That was the last time they would speak.
Williams was 27 and six months pregnant when she and her unborn baby died on the afternoon of January 1, 2016, after she suffered a cardiac arrest caused by an overwhelming sepsis infection.
She had been at Tumut Hospital just 15 hours earlier, turning up at the emergency department shortly after the calendar turned from 2015 into 2016. According to records she stayed for 34 minutes, was given Panadol, and then went home.
A coronial inquest into her death has been hearing from witnesses during the past week in Gundagai, a small town 40km from Tumut in southwest New South Wales, before deputy state coroner Harriet Grahame.
The bacterium that caused Williams' death is known as Neisseria meningitidis, a serious infection that is treatable with antibiotics — but the effectiveness of treatment relies on spotting the infection early.
The inquest is considering a number of issues, including whether there were signs of Williams' sepsis when she arrived at hospital that night, whether her previous experiences at the hospital may have prevented her from going back earlier on the day she died, whether she was receiving proper antenatal care, and if she should have been identified as a high-risk patient earlier in her pregnancy, given her medical issues and the fact she was Aboriginal.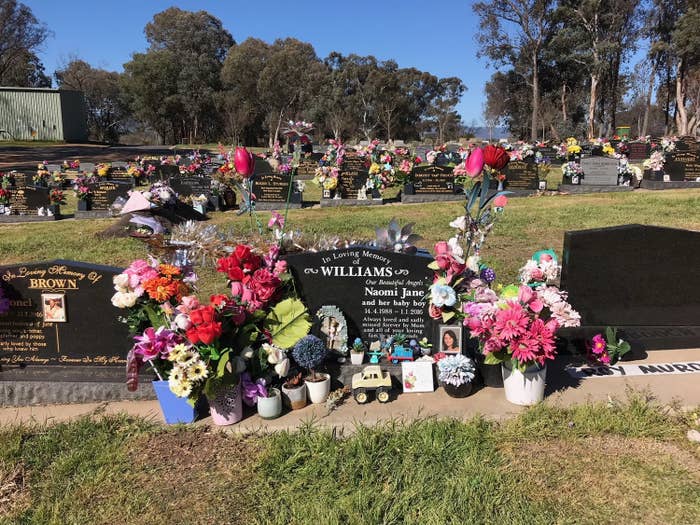 On Friday, the court heard from witnesses, including Williams' partner Michael Lampe, her mother Sharon, and her best friend Talea Bulger, about her experiences at the hospital.
Speaking outside court on Friday, Piper said she had "broken down" hearing Sharon Williams talk about the day her daughter died, because it brought back memories of speaking with her goddaughter for the last time.

"Sharon said exactly the same words, I had the same phone call that morning with Naomi. She rang me," Piper said.
"I suggested – she didn't want to go to the hospital – to go and have a shower, with the warm water coming on it might help her a bit instead of going straight up [to the hospital], which she didn't want to do.

"She said she wasn't feeling well; I couldn't go over to Tumut because I live out of town [and] my daughter had my car and she drove to work. Then a few hours later I got another phone call, it was from my nephew from Tumut, telling me Naomi had passed away.
"I just couldn't believe it, to think I was only talking with her that morning. It was very upsetting.

"With her going up to hospital all the time, I couldn't understand why they didn't send her to a specialist. She was going on too long, saying how she felt, and she didn't feel as though she was getting any help from the hospital."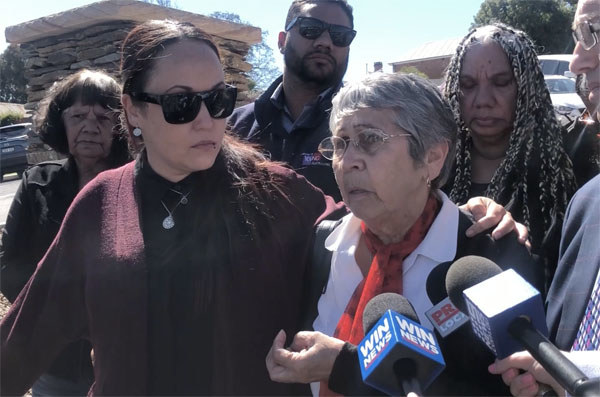 There is substantial evidence that Williams had a perception of the staff at Tumut Hospital not taking her illnesses seriously and that "no one knew what was wrong with her", the inquest heard earlier this week from counsel assisting the coroner Lesley Whalan QC.
At most of Williams' 18 visits to the hospital, she was given anti-nausea medication and fluids, and at times offered drug, alcohol and mental health counselling.
She had tested positive for Helicobacter pylori, a stomach bacteria that can cause pain and nausea, in June, and in September was diagnosed with hyperemesis gravidarum, better known as excessive morning sickness.

The inquest heard earlier this week that Williams used cannabis to alleviate her symptoms, but the drug and alcohol reviews had found she was not dependent on that or any other substances.
In July, her mother Sharon wrote to the head of nursing staff at Tumut Hospital saying that Williams needed specialist referral for her ongoing symptoms of vomiting, nausea and pain, and that the repeated referrals to drug and alcohol counselling were adding to her stress.
She was not referred as a high-risk pregnancy patient until mid-December.
Aunty Sonia Piper said outside court that she wants to see change when it comes to healthcare for Aboriginal Australians.

"With a lot of our people, a lot of them do pass away at an early age and I wouldn't like to see this happen ever again. I hope in my lifetime that I never see something like this happen with a girl, and another thing I must say — it wasn't just one life we lost, it was two lives."
Talea Bulger, who described herself as "Naomi's childhood shadow", said it had been an emotional week, but that she and the family felt they were "on a bit of a path to getting answers".
"We are finally getting Naomi's story across," she said.
Bulger, who helped her friend deal with her symptoms in the months before she died, strongly believes the treatment Williams received at the hospital was not adequate.
"That did contribute to Naomi's stress and her anxiety levels and her [lack of] trust in the hospital. We want to make sure that sort of thing stops happening."

The inquest will resume in Sydney in March 2019 to hear from expert witnesses.