The secretary of the Department of Immigration and Border Protection has said it appears more than one weapon was discharged and shots were fired directly into the Manus Island detention centre during an incident on Good Friday.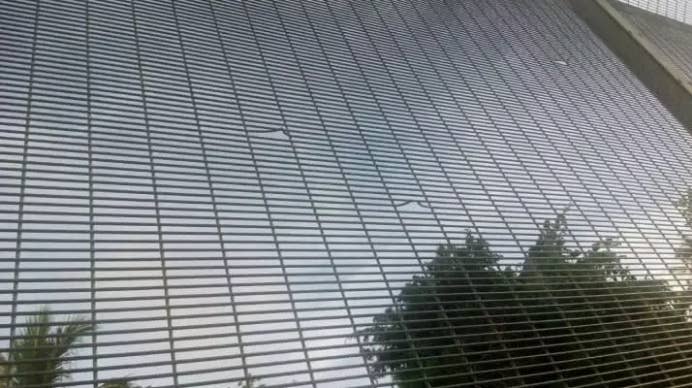 In his evidence to a Senate committee on Monday, Michael Pezzullo said it appeared that initial statements from the department – stating one weapon was discharged into the air, with no injuries – were incorrect.

He also declined to say if the department had advised immigration minister Peter Dutton that the shooting incident was triggered by a young boy being led into the centre, as the minister claimed last month.
The matter is currently under two investigations: one by the PNG Defence Force and the other a criminal investigation by police.
"Based on what is now known – as opposed to what might have been known in the first hour or two following the incident – it appears as though, and I say that with a very strong caveat, dependent on the inquiries that are currently underfoot and what they turn up, it appears that the number of weapons deployed was greater than one," Pezzullo said.

Asked if it was incorrect that shots were only fired into the air, Pezzullo said the department now believes shots were fired into the centre.
"Again, subject to [the results of] PNG inquiries to establish that as a matter of fact, it appears as though in light of the information that subsequently has become available as opposed to what might have been available in the first hour or two [following the shooting], that some shots, quite a number it seems, were fired laterally into the compound, yes," he told the committee.
Border Force assistant commissioner Kingsley Woodford-Smith told the committee there had been nine, non-serious injuries sustained during the events of Friday April 14.

Of those injured, five were service provider employees, one was a PNG Defence Force officer, one was an immigration officer, and two were detainees from the detention centre.
Greens senator Nick McKim slammed the department for not adequately "correcting the record" after its initial statement.
Pezzullo would not be drawn on whether the department had given advice to Dutton that the shooting had been triggered by a young boy being led into the centre by detainees.
He said he was happy to confirm that the department had provided advice on both the young boy allegations and the shooting on Good Friday, but "the content [of that advice] tends not to be aired in public".
Following Dutton's claim on Sky News last month, the allegation was refuted by the PNG police commander, who said the minister was thinking of an unrelated incident earlier in the week.