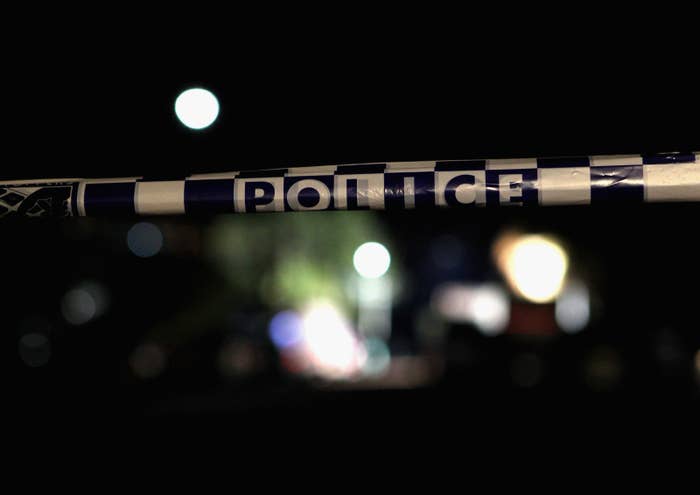 A mother who killed her adult disabled son by placing a plastic bag over his face and causing him to asphyxiate was suffering from major depressive disorder at the time of his death and led a life that was almost "unbelievably cruel", a judge has said.

Susan Dowdle, 57, was sentenced to three years in jail on Thursday for the 2016 manslaughter of her then-26-year-old son, Digby.
At the Supreme Court sentencing hearing in Newcastle, Australia, Justice Peter Hamill outlined the "intensely sad" series of events that led up to Digby's death in January 2016, including a car accident that "changed" him in 2008.
Hamill quoted from a 2004 decision about Daniela Dawes, a mother who killed her autistic son while living with major depression.
"I find it almost impossible to comprehend the combined effect on the respondent of the waves of misfortune which had swept over her. For her, life was almost unbelievably cruel," the quote read.
"I think the same applies to Ms Dowdle," Hamill said.
She was sentenced to three years in prison, two of them non-parole, meaning Dowdle, who has already spent more than two years in custody, will be released immediately.
"I am satisfied that Ms Dowdle has been punished enough," Hamill said.
Dowdle and her husband divorced in 2005, and he killed himself the following year, leaving her as the caretaker of Digby and his younger brother.
In 2008, Digby was in a serious car accident and sustained brain damage. "This changed him," Hamill said, noting that the accident was partially responsible for his abuse of drugs and alcohol, and he was also violent and abusive towards his mother.
Dowdle's boss told the court it was "obvious" her son's difficulties were taking a toll on her.
"[The boss] observed injuries to her and, even though she was generally what he called 'closed', she told him about incidents of violence when her son would choke or attempt to choke her," Hamill said.
"He observed, on one occasion at least, cigarette burns or a cigarette burn, and he saw bruises.
"It was, as I have said, a terrible time for Ms Dowdle and she did her best. I can scarcely imagine how difficult that must have been for her."
Hamill said Dowdle had "tried her best to care for her son and was relentless in her pursuit of his needs and was his staunchest advocate".
"Ms Dowdle tried from time to time to get her son into drug and alcohol programs, she tried at times to get him into mental health facilities, but it seems for the most part she found herself alone in trying to deal with the difficulties that existed for her son, his brother, and for her," he said.
Evidence heard by Hamill included descriptions of Digby starting to drink in the morning and continuing until he passed out, frequent altercations with neighbours, and weekly calls to the police and hospitalisations.
Hamill said he accepted that by January 2016 Dowdle was suffering from depression, which he said was a result of a combination of factors including an underlying mental health condition and the exhaustion of caring for Digby.
On the day Dowdle killed her son, Digby had called her at 3pm, drunk, and asked that she take him to the beach. Her younger son's girlfriend questioned whether or not she should go, but Dowdle said: "If I don't go he'll come over to your house and then it will be everyone's fault."
At the beach, a stranger overheard Dowdle on the phone to a family doctor asking for help.
"I have Digby with me, Digby is drunk. Can you write me a prescription for a sedative? I can't manage him on my own," she said.
"The psych hospital can't help us, the police can't help us. We are looking into having him admitted to involuntary drug and alcohol treatment at the North Shore Hospital."
She got the script, went home with Digby, and made up a bed for him and the pair drank some bourbon and Coke. She gave him the sedative and recorded that she had done so – as she did with his usual medication – and made internet searches about overdosing on the sedative.
At 11pm that night, she messaged her partner Sam saying: "He's dead."
"Who's dead?" Sam wrote back. Dowdle replied: "My son, my mess."
Dowdle told police she had placed a plastic bag over his head, and said her explanation for her actions was that she wanted to end his pain, "to just stop the pain".
"I think as a mother I don't know there was that, there was, there was that, I've reached out for years and years and years and watched his pain, pain, pain, pain," she told police.
Hamill said on Thursday that manslaughter was one of the most serious crimes known to law, and that he felt compelled to impose a custodial sentence as opposed to a good behaviour bond.
"Sympathy which is legitimately aroused, and leniency and compassion that should properly be afforded, must never mask the objective gravity of any offence of homicide, especially a homicide such as this one, where an offender has set about to take human life and acted with an intention to kill," he said.
"Sentencing in such cases, even in the extraordinary sad and compelling circumstances that apply here, must be seen to send a message to the community that nobody, however desperate things may get, is justified in taking it upon themselves to expunge human life."
No victim impact statements were given at the sentencing on Thursday.
"I suspect the person who grieves Digby the most is in fact sitting before me in the dock," Hamill said. "I am sure his brother too, and I am not sure if he is present, misses him, but I do take a moment to remember Digby.
"As I have said, the law regards all human life as sacred whether someone comes along and reads a victim's impact statement or not. He obviously had a troubled life and I think we all now should take a moment to remember him."