Australia Will Take More Refugees From Syria
But with no increase to the country's overall refugee intake.
Australia is prepared to take more refugees from the troubled region of Syria, says prime minister Tony Abbott.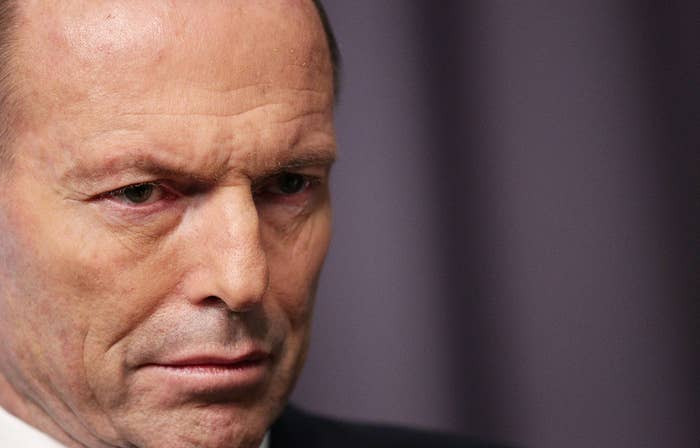 The plight of Syrian refugees was tragically highlighted this week after pictures of three-year-old Aylan Kurdi lying dead on a beach in Turkey quickly made their way around the globe.
After growing pressure from refugee advocacy groups and politicians within his party, Abbott announced that Australia will take in more refugees from the "troubled region" on Sunday afternoon.
Immigration minister Peter Dutton will also fly to Geneva on Sunday night to discuss with the UNHCR what more Australia can do to assist in the crisis.
"We are disposed to take more people from that troubled region under our refugee humanitarian program, and we are open to providing more financial assistance to the UNHCR in the weeks and months ahead," Abbott said.
"We've already taken four and a half thousand [refugees from Iraq and Syria] last financial year and we are prepared to take significant numbers this year given the ongoing crisis and its scale."
However, the increased numbers of refugees from the Middle East region would be included in the current refugee intake of 13,750, rather than through extra places.
"We are proposing to take more people from this region as part of our very substantial commitment to the UNHCR," Abbott said.
Several prominent Liberal politicians had called for an increase prior to Abbott's announcement, including ministers Andrew Robb and Barnaby Joyce.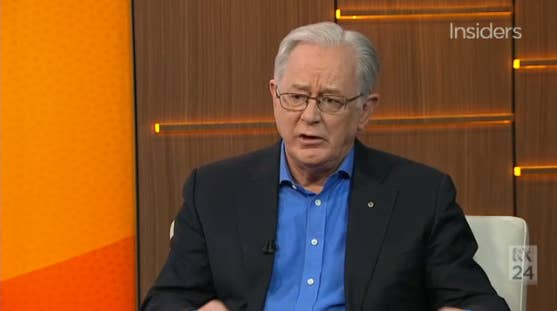 Speaking on the ABC's Insiders program this morning, trade minister Andrew Robb said the government would "look very favourably" at increasing the intake of refugees from Syria.
Robb said the number of refugees was "under review" and "we haven't made a final decision".
"I would suspect that given the circumstances, we'll look very favourably at [taking in more]," Robb said.
He added that he personally supported increasing the intake.
Earlier this week, prime minister Abbott described the deaths of children at sea as tragic, and then said that by stopping boats of asylum seekers reaching Australian shores, his government had prevented such deaths.
NSW premier Mike Baird also called for an increased intake in an emotional Facebook post.
"I don't know how you felt when you saw the image of 3 year old Aylan Kurdi lying lifeless, face down in the sands of a Turkish beach. I felt sick with overwhelming sorrow. And despair. And anger," Baird wrote on his Facebook page.
He described the Abbott government's efforts to end people smuggling as a "significant humanitarian achievement".
"But stopping the boats can't be where this ends. It is surely where humanitarianism begins," he wrote, saying Australia should accept more refugees.
"Over the coming days I will be having discussions with the Federal Government to see what "more" looks like and how we can work together to act."
Minister for agriculture Barnaby Joyce and Liberal MP Craig Laundy have made similar comments, while the Greens have called for Australia to accept an emergency intake of 20,000 Syrian refugees.