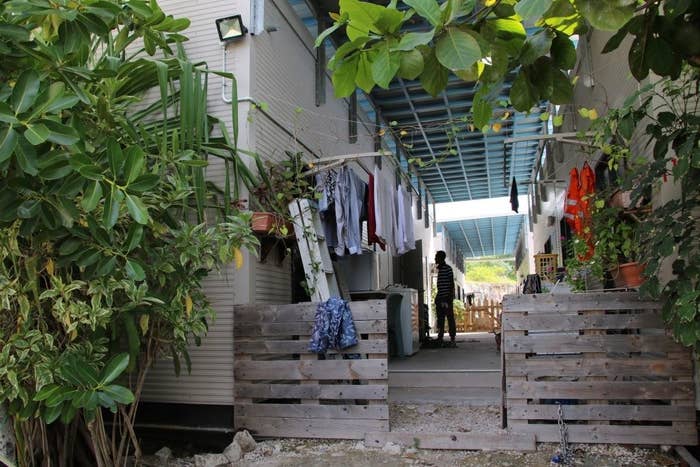 International medical charity Médecins Sans Frontières has slammed conditions on Nauru, calling for an end to offshore detention and saying the mental health problems among locals and refugees on the island are more severe than those seen in victims of torture.
In a report released Monday morning titled "Indefinite Despair", the charity released medical data from the 11 months it spent working on the Pacific island where Australia has detained refugees and asylum-seekers for more than five years.
MSF started work on Nauru in November 2017, treating mental health issues among both local Nauruans and the hundreds of refugees and asylum-seekers detained on the island, but was unexpectedly handed marching orders by the Nauruan government in October.
Following the shock ejection, MSF staff spoke out about conditions on the island, saying they had witnessed people who were "destroyed" by their indefinite detention.
On Monday, MSF Australia president Stewart Condon called, again, for Australia to end its policy of offshore detention.
"Enough is enough," he said. "What our data show[s] is that the mental health situation on Nauru is nothing short of disastrous.
"In fact the mental health situation and suffering is amongst the most severe that MSF has seen around the world, including in projects providing care for victims of torture."
According to the report, 30% of detainees treated by MSF on Nauru had attempted suicide and 60% had had suicidal thoughts. These symptoms were present in children as young as nine. The most common conditions diagnosed were depression (62%), anxiety (25%) and PTSD (18%).
Twelve patients were diagnosed with resignation syndrome, a rare condition seen in child refugees and asylum-seekers in which they withdraw from the world, cease eating, drinking, speaking, and using the toilet, and fall into a seemingly comatose state.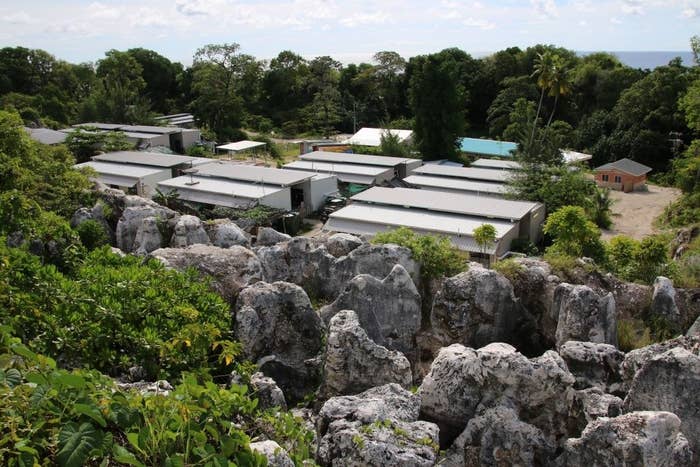 "We also noticed a disturbing trend that when one family member fell ill we would see the entire family crumble over the pressure of trying to take care of their loved one," said Christine Rufener, an MSF clinical psychologist who spent time on Nauru, at a press conference on Monday.

"With hopelessness comes an inability to cope with the horrors of the past and with the daily stress of life under indefinite detention."
MSF rated the severity of mental illness using the Global Assessment of Functioning scale, 1 being the lowest functioning and 100 being the highest. Scores above 70 are healthy.
Initial assessments on Nauru produced catastrophic results for both groups being treated by MSF, with a median GAF score of 35 for Nauruans and a median GAF score of 40 for refugees and asylum-seekers.
Other MSF projects, including those working with victims of torture, have median GAF scores of 60, the report said.
There were significant differences between the two groups in how they responded to treatment.
A high number of Nauruan patients were extremely unwell and had untreated psychosis. However, more than half (55%) of these patients improved while under the care of MSF, compared to only 11% of refugees and asylum-seekers.
One in five refugees and asylum-seekers remained stable, and 69% deteriorated while being treated.
"This illustrates that living under a policy of indefinite processing creates a perpetual state of despair, making it impossible for asylum-seekers and refugees to recover," said Stewart Condon.
The charity called on the Australian government to remove all men, women and children detained on Nauru as a matter of urgency, and to quickly and permanently resettle them.
"If decision makers knew that their policy was making people develop a chronic physical illness with visible symptoms, would this policy continue?" Rufener said. "Why should it be different for mental health?"

MSF treated 285 patients while on Nauru, including 208 refugees and asylum-seekers. Nineteen per cent of patients were under 18.
Of the refugee and asylum-seeker patients, 93% were recognised refugees and 7% were asylum-seekers. They were predominantly Iranian (76%), Somali (5%), and Myanmarese/Rohingya (3%).
The majority of child refugees and asylum-seekers held on Nauru have been medically evacuated to Australia. Many of them were moved following lawsuits filed against the Australian government in the Federal Court.