Journalist Paul Barry, who hosts Media Watch on the ABC, has been slammed after misgendering Caitlyn Jenner and saying the news around her transition is not important.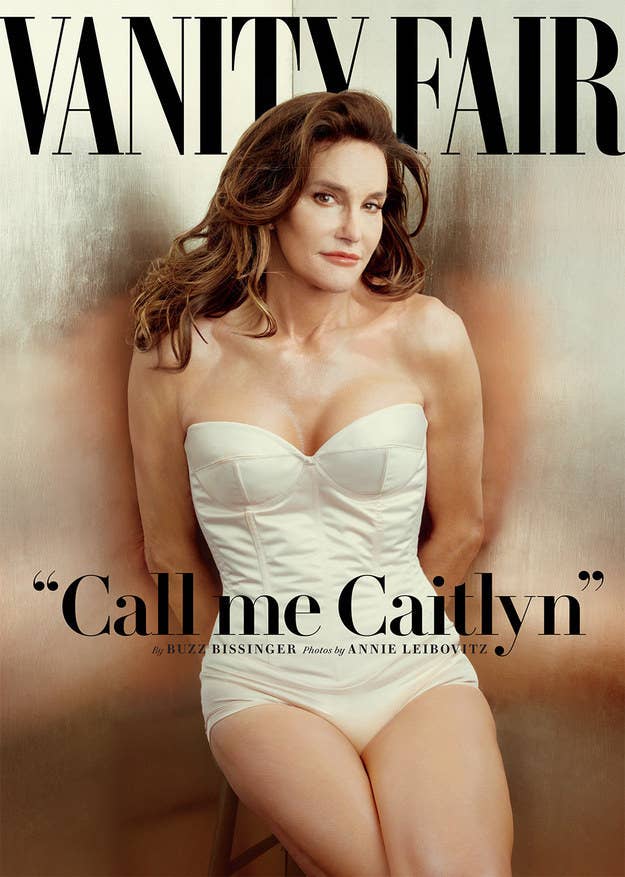 "For fuck's sake, why do I have to keep (not) reading stories about Bruce Jenner? Why in heaven's name is he such big news?" Barry wrote.
After a number of people replied to his tweet asking him to use Caitlyn's name and female pronouns, Barry said he wasn't questioning her identity, but the public interest in her story.
The ABC has said Barry's tweet is not in contravention of the orgnisation's social media guidelines, which say "personal and professional use of social media by ABC staff and contractors must not bring the ABC into disrepute".
"As a media commentator, Paul Barry is entitled to express his view on media and social media issues," an ABC spokesman told BuzzFeed News.
"Furthermore, gender identity is a matter for legitimate discussion and in sharing his opinion in this way Mr Barry has not breached the ABC's social media guidelines."
BuzzFeed News understands the ABC does not have an official policy for the use of pronouns when covering trans issues.
Several people have condemned Barry's use of the wrong name and pronouns, while others have argued it is important to have Jenner's story in the public eye.
Kate Doak, a journalist and transgender woman, told BuzzFeed News Barry had "gone over the line" with his comments.
"Words can be deadly, within the trans community especially," she said. "When somebody is misgendered it can cause quite a lot of psychological grief."
Doak added that while the vast majority of journalists are "fantastic", the media can be a "very tough industry" for transgender people. 

"At times, you can have people be really supportive of you, but at other times, people do like to utilise the fact that you are transgender against you."


"We've got to really look into how we treat this community going forward, not just in the media, but in wider society in general," she said.
"We've got a massive number of transgender kids coming through who are really living their own lives, their own truths. But if we are going to support them all the way through, we have to give them an opportunity to succeed in life."
Caitlyn Jenner appeared on the cover of Vanity Fair on Monday, announcing that from now on her name is Caitlyn and she would like to be referred to using female pronouns.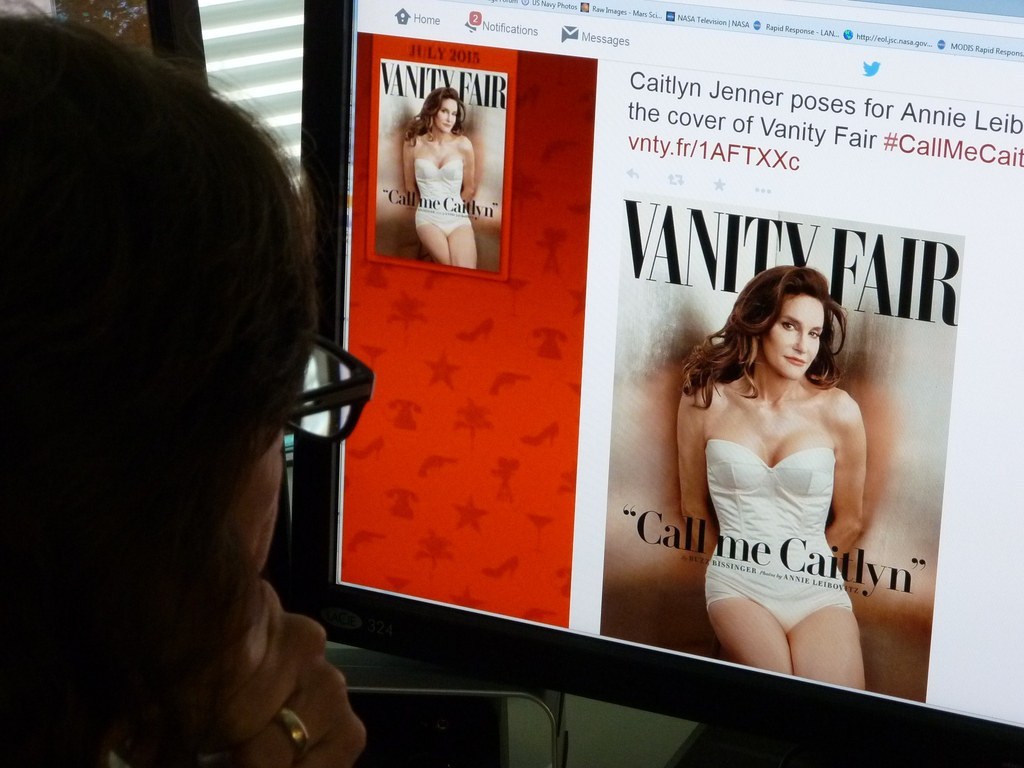 The Australian's media editor Sharri Markson took the unusual step of defending Barry.
But even the ABC was having none of it, with opinion website The Drum tagging Barry in this tweet.
Australia's youth LGBT service Minus18 stepped into the fray, linking to this piece explaining the importance of Caitlyn Jenner's story.
Minus18 has a whole section dedicated to the importance of pronouns.
"There are lots of reasons it's important to use the correct pronouns a person prefers, but the simple answer is it can make a person feel pretty shit when you use the wrong ones," Minus18 says.
"If someone uses different pronouns to what you might expect, they've probably thought long and hard about which ones and why."
"Misgendering is a term used to describe accidentally or intentionally using incorrect pronouns about or towards a person, essentially using any pronouns than the ones a person asks people to use."
"I am so moved by all the love and support Caitlyn is receiving. It feels like a new day, indeed, when a trans person can present her authentic self to the world for the first time and be celebrated for it so universally," Cox writes.
And here is another example of why the Caitlyn Jenner story matters, the "trans community gets a hero today in Caitlyn Jenner" from gay MSNBC news anchor Rachel Maddow.
And here's a study from BeyondBlue, explaining just how hard it can still be for trans people.
"The health of trans people in Australia is in a state of crisis. While it is true that some trans people are living healthy and happy lives, this is not true for all," the report says.
From BeyondBlue: "The study found that trans people experience very high levels of mental health problems, particularly depression and anxiety syndromes.
"43.7% of the trans people were experiencing clinically relevant depressive symptoms; 28.8% met the criteria for a current major depressive syndrome; 5.4% for another depressive syndrome; 18.3% for a panic syndrome; and 16.9% for another
anxiety syndrome."
"One in 5 participants (20.9%) reported thoughts of suicidal ideation or self-harm on at least half of the days in the 2 weeks preceding the survey."
"Over half of participants (57.2%) had been diagnosed with depression at some point in their lives. Of those diagnosed with depression, 54.2% had been diagnosed in the last 12 months. Roughly 2 out of every 5 participants (39.9%) had been diagnosed with an anxiety disorder at some point, and of these, 62.1% had been diagnosed in the last 12 months."