Marriage Equality Could Come To A Head Next Week And Whew, What A Day
"In our party, backbenchers have always had the right to cross the floor."
by
,
It's crunch time, folks – well, maybe. The long-speculated private members' bill on marriage equality is reportedly hitting the government party room next week.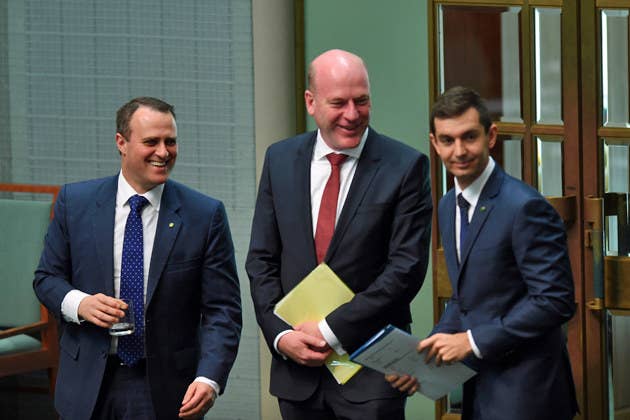 BuzzFeed News understands a private members' bill is in the works, ahead of it possibly being presented to the government party room as early as next week.
The private members' bill would legalise marriage equality and likely be designed to allow religious ministers and a new category of religious civil celebrants to refuse to preside over same-sex weddings.
It sets the stage for a potentially explosive party room meeting in the coming weeks.

The speculation comes after a hectic Monday of same-sex marriage chat, which began with a PR blitz from pro-marriage equality Liberals suggesting it was time to push ahead on the issue.
"There is still a number of ways to achieve reform," Brisbane MP Trevor Evans told The Australian. "But I think the quickest and most likely course now is to allow politicians to have a free vote … and I support that."
On Sky News Victorian MP Tim Wilson said he would be talking to his colleagues about the challenge on marriage equality in coming weeks.
"I always said politely that the plebiscite wasn't my first preference for a way to deal with this issue," he said. "I also have a personal conflict which torments, frankly, and challenges me on a daily basis, and I'd like to see this issue resolved."
But in response to all this, prime minister Malcolm Turnbull did not issue a public slap down – instead, giving what some political watchers have interpreted as a green light for the marriage equality rebels.
"In our party, backbenchers have always had the right to cross the floor," he said.

"In the Labor Party, you get expelled for doing that," he said. "It's always been a fundamental principle in the Liberal Party and indeed the National Party. So it's a very different political culture to the very authoritarian and centrally controlled culture of the Labor Party."
So stop, rewind, Australia has been arguing about marriage equality for years. How did we finally get here?
A private members bill from government backbenchers has been the subject of rumour since a combination of Labor, Greens and crossbench MPs voted down the plebiscite in the Senate last November.
Yes, it was just nine months ago.

About three weeks ago, Liberal senator Dean Smith announced he had been working on a bill and would bring it to the party room for a free vote.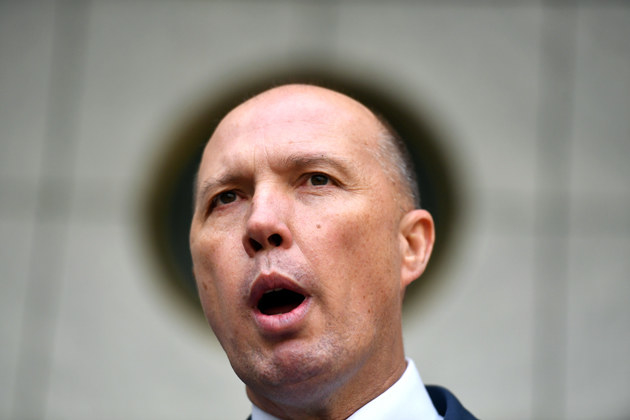 Following Smith's announcement, the spotlight swung back onto opponents of same-sex marriage, with prominent conservatives including Peter Dutton and Tony Abbott publicly endorsing a national, non-binding postal vote on marriage that could be held without legislation having to pass the Senate.
And then last week Tony Abbott tweeted that the Liberal party was not "bound on the issue" of same-sex marriage itself, but was "honour bound" to the electorate to hold a national vote on marriage equality, as the government had taken its plebiscite policy to the last election.

So when this much-touted bill reaches the party room, one of two things could happen.
First, the room could agree to ditch the plebiscite and hold a free vote. Given the enormous distraction same-sex marriage has been for the government, this vote could be brought on quickly. If a free vote was held, all indicators suggest it would pass both the lower and upper house and become law.

The second option is that the party room sticks with its plebiscite policy. This would open the way for three government MPs to cross the floor and suspend standing orders so a vote could be taken.
You can read a detailed explanation of how that would work here, but basically all of Labor, plus the four pro-marriage equality lower house crossbenchers, plus at least three government MPs, would need to team up to suspend standing orders.
And the bill could pass – particularly if more MPs agree to vote yes to same-sex marriage as a result of the standing orders being suspended. Victorian Liberal Jason Wood told the Guardian today he was one such MP.
On the current numbers, the Senate would likely then pass the bill from the lower house, making marriage equality law in Australia.

Easy...right?