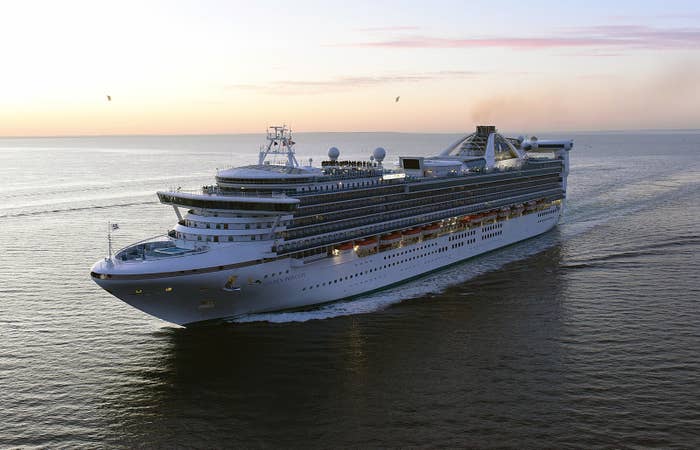 A man who vanished during a cruise in May 2017 has been declared dead, following an inquest into his mysterious disappearance.
But little is known about what transpired in the final days of Sylvester Butler Jr's life, and even less about how he met his end on the Golden Princess cruise ship.
Butler was 60 and travelling alone when he disappeared on the 14-day cruise around the Pacific Islands, a round trip from Sydney, Australia.
He was born in Albany, New York, and served in the military after leaving school before working for years at the Secret Garden Bed and Breakfast in Los Angeles.
Butler returned to his home state in 2014, buying a home with $250,000 he inherited from a trust fund. He never married, and had no children.
An inquest into his death was held in Sydney this month, where coroner Elaine Truscott attempted to get to the bottom of when and how he disappeared.
Cruise ship employee Joel Morfe raised the alarm on the morning of May 3, 2017, after entering Butler's room for the third day running to find it exactly the same as he had left it, the bed not slept in and a complimentary chocolate untouched on the duvet.
His supervisor at first assumed Butler must be sleeping in another room, and the ship's captain was not notified until 9.15pm. Passengers were told somebody was missing at 10.30pm, and a search of the boat that night uncovered no trace of Butler.
The boat docked in Sydney the next morning, where staff conducted a second search, and then police a third. Still, there was no sign of the missing passenger.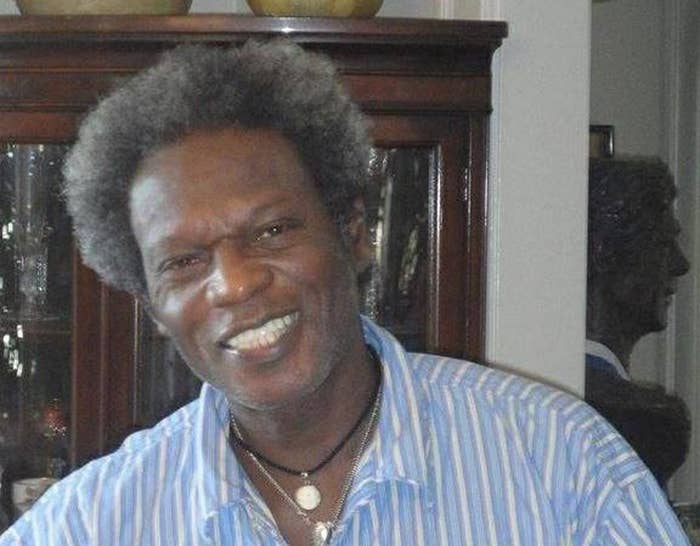 Butler had boarded the Golden Princess on April 24 in New Caledonia, and did not go ashore during stops in Fiji and Vanuatu.

Morfe told the inquest that he had seen Butler regularly in the ship corridors, usually dressed in clothes that suggested he was going to the gym, and their last interaction had been on the morning of May 1.
The two mostly had brief discussions about when the room could be cleaned, because Butler usually had the privacy sign hanging on his door. But Morfe said Butler seemed happy when he saw him, and that he was fine with Morfe entering to clean the room.
Morfe observed that the room seemed curiously unused, and that Butler had not unpacked his bags. The cupboards were mostly bare, and there were no toiletries in the bathroom.
While on board, Butler had barely purchased anything: laundry tokens and soap, and a few soft drinks.

Passengers in a room nearby said they had spoken to Butler a few times while on the ship, and that they noticed nothing unusual, other than he spent a lot of time in his cabin.
According to Lanie Banguran, a steward on a cruise Butler had taken three months earlier in January, the passenger had demonstrated the same habits: privacy sign always up, morning trips to the gym, not going ashore, and not unpacking his bags.

Butler was always alone and didn't talk much, Banguran said, other than the odd "Hello".
Truscott looked at whether Butler had died by suicide, canvassing the possibility that he had taken that voyage earlier in the year with the same intention, but did not carry out his plan and so booked another one.
Butler had a genetic kidney condition that had killed two of his brothers and was under specialist care, but New South Wales police were unable to access his medical records to see if he had recently received any news of deterioration.
A friend, Thomas Duckett, who owns the Los Angeles bed and breakfast where Butler was employed, described him as a "very private person" who looked after his health.
"Although [Duckett] did not think Mr Butler would suicide he said that perhaps he would if his medical condition became terminal and in those circumstances Mr Butler would prefer to choose his time," Truscott wrote.
CCTV footage from the cruise ship, which was poor quality and did not cover all possible locations Butler could have jumped overboard, did not hold any answers.

The last sighting of Butler is on this CCTV footage, captured on his balcony at 7.29pm on April 30.
A security manager who reviewed the footage said an image three minutes later might have been Butler crossing over the rail — but it also might have been an ocean reflection.
Morfe said he last spoke to Butler the following morning, on May 1. Another passenger said she believed she had seen him by the elevators on May 2, but Truscott found this was likely to have occurred on May 1 instead.
In any event, these appear to have been the last sightings of Butler.

There ultimately wasn't sufficient evidence to find he died by suicide, Truscott ruled.
At the same time, there is no evidence he met foul play, and "his reserved nature
would suggest that misadventure is unlikely".
In the end, the only definitive findings the coroner could deliver were that Butler died between May 1 and 3, going overboard somewhere in the 2,500km expanse of ocean between Vanuatu and Sydney.