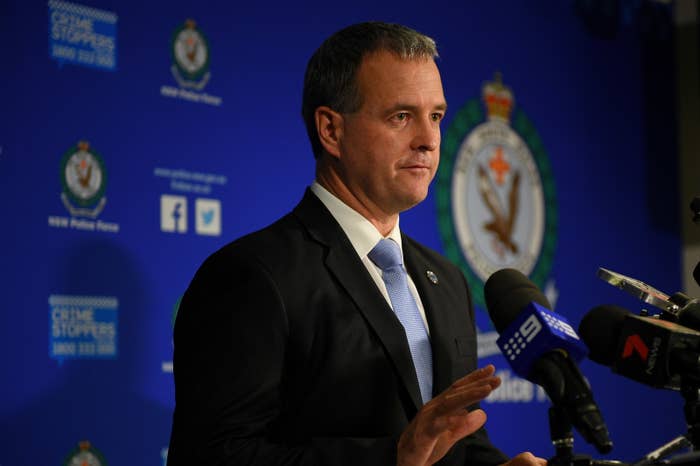 A 26-year-old man has been charged with terrorism offences, more than six months after he was arrested in Surry Hills for allegedly threatening to kill police while armed with a knife.

It is the first time terrorism charges have been laid by the NSW Police Fixated Persons Investigations Unit (FPIU), a taskforce established in April to target people police say have the capacity to become "lone wolf" attackers, but who might not otherwise be monitored by counter-terrorism police.
The man was initially charged with being armed with intent to assault police, after he was arrested in the early hours of the morning on June 14, 2017.
Police will allege he made numerous threats about wanting to become a martyr and kill police during his arrest.
On Wednesday, police laid two further charges of preparing for, or planning, a terrorist act, and possessing a thing connected with a terrorist act.
Assistant commissioner Counter Terrorism and Special Tactics Command, Mick Willing, said at a press conference on Wednesday morning that since its inception FPIU had conducted 52 investigations and charged 14 people with a "range of offences", from minor charges to solicit to murder.
Some of the charges related to people who were fixated on judicial or political figures, Willing said. He noted that the FPIU worked with mental health experts in its investigations.
"That unit is designed to work in the grey areas, those areas where the intersection of mental illness, radicalisation and home-style attacks exist," he said. "They have been very successful and a very strong initiative."

The man remains in custody and will appear in court on February 8.