Accused murderer Joshua Scott Homann, 41, says on the night his de facto partner Kirralee Paepaerei died, he was woken by an unknown assailant attacking him in bed before he "blacked out" and then woke again some time later to find Paepaerei dead in the hallway.
Paepaerei, a 37-year-old mother of four, was pregnant when she was allegedly stabbed 49 times in the neck and chest by Homann, her partner of two years, at their home in Mount Druitt on September 21, 2015.
Homann is currently on trial for her murder in the NSW Supreme Court, where he has pleaded not guilty. On the first day of the trial, his lawyer told the court they would not be suggesting Homann did not cause the death of Paepaerei, but the case was ultimately about mental illness.
Homann took the stand on Thursday afternoon and told the court he and Paepaerei had fought about her smoking ice while pregnant on the evening of September 21.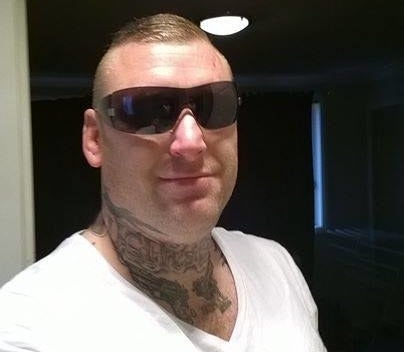 After he had gone to bed a second time that night – his first attempt to sleep had been interrupted by a visit from a young relative and some of his friends, he said – Homann told the court he was woken up by someone hitting him in the head.

"I didn't know [who it was] at that stage," he said.

Homann said he had been hit with a "shiny object" and he gathered it was a knife. "Someone was trying to kill me," he said.
He told the court he tried to kick them away, and has no memory of what happened after that.
"That's it. Passed out. Blacked out."
Asked for the next thing he remembered, Homann said: "Waking up. Seeing Kirralee in the hallway."

Paepaerei had been stabbed 49 times and had suffered blunt force trauma to her face, including a broken nose.
Homann told the court after waking up and seeing Paepaerei he had heard footsteps in the house, and that he jumped out the window and drove to the police station as he was scared.
The court silently watched CCTV footage of Homann staggering into the Mount Druitt police station just after midnight on September 22, dressed only in underwear and shorts and with some blood on his head.
Homann said he could not remember what happened at the police station, and that his next memory was waking up in jail.
"I asked them why I was there, they said for the killing of the missus," he told the court. "I was shocked. I didn't believe it."
Asked why he had told the court he didn't know who the assailant was at the time, but later told a psychiatrist that it was Paepaerei, Homann said: "There was no-one else in the house, it would have to have been her."
Earlier, the court had heard that Homann told psychiatrists he had been smoking ice regularly in the lead up to Paepaerei's death, including on the day she died.
Homann also told the court he has heard voices in his head since age 13, and that they intensified after turning 30. He said that taking cocaine at 30, and starting to smoke ice a few years later, had made him "paranoid".
"[The voices were] telling me to do things, to go places, to stay away, not go to work, things like that," he said.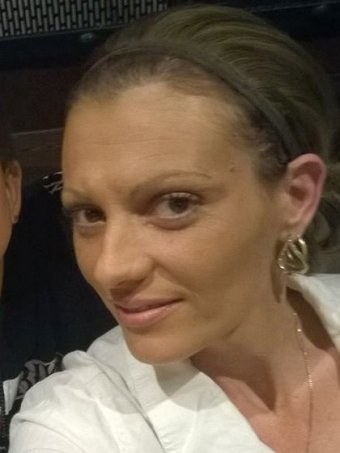 He said the voices in his head had told him an ex-girlfriend was trying to steal his identity. He also said he believed at one point that Paepaerei was colluding with bikies in order to "get him".

Under cross-examination, Homann was asked by Crown prosecutor Sean Hughes if he had lied to psychiatrists about hearing voices before he started smoking ice.

"I'm suggesting to you that at some stage after you were arrested, and before you'd gone to trial on this charge, that you decided it would be better for you if you said you were suffering these symptoms long before you stated using methamphetamine," Hughes said.
"No," Homann replied.
Earlier on Thursday, two forensic psychiatrists had given evidence at the trial.
Dr. Stephen Allnutt, a witness for the defence, told the court he believed Homann suffers from a chronic psychotic disorder, saying it could be schizophrenia.
Dr. Adam Martin, appearing as a witness for the Crown, said he believed it was more likely Homann was suffering from a drug-induced psychosis, caused by his use of methamphetamine.
Unusually, the two psychiatrists gave their evidence at the same time, squeezed into the witness box in the King Street courtroom with paper name tags placed in front of them so the jury could discern who was who.

Justice Lucy McCallum told the jury that it was unusual for part of the accused's case – namely, Allnutt's testimony – to be heard during the Crown case, and that it "might be the first time this has happened" in a criminal trial.
There is an increasing tendency in civil cases for expert witnesses to give their evidence at the same time and Homann had agreed for it to happen at his trial, McCallum said.
The trial continues.