Prime minister Malcolm Turnbull says changing the definition of marriage to include same-sex couples would affect every Australian, and it is not just gay people who should have a say on the matter.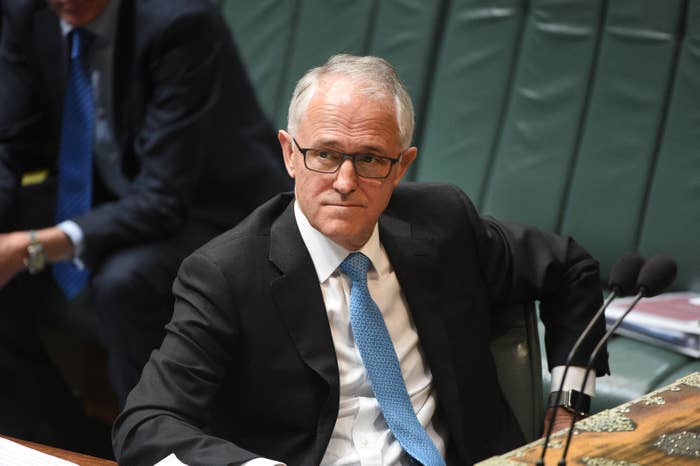 Speaking on the ABC, Turnbull said changing the definition of marriage affects "every Australian", when questioned on whether the government's proposed national vote is an appropriate way to legislate marriage equality.

"It affects not just LGBTI Australians, it affects everybody ... the way your proposition would go is you'd say the only people that should be entitled to have a say on this are gay Australians," he said.
"I agree that this is, if you like, a novel approach, but it is perfectly democratic. There is no question about that."

Turnbull said it is a "reasonable argument" to contend the plebiscite is inconsistent with Australian parliamentary tradition, but reiterated his government won a mandate for the proposal at the election.
"Why wouldn't the Labor party and others who support gays being able to get married, LGBTI couples being able to get married – and Lucy and I support that – why wouldn't we grab this opportunity and say, 'Look, it may not be the perfect way of resolving the matter from your point of view, but grab it, it will be carried, it will be done'?"
Turnbull also denied that the plebiscite legislation will fail in the Senate, where 40 senators have pledged to vote against it – two more than the 38 needed to block legislation in the upper house.
"I think that's terrific, if journalists know what the numbers are in the Senate," he said. "Experience tells me that you don't know what the numbers are until the votes are finally counted."