This is One Nation senator Malcolm Roberts, who entered parliament at the 2016 election off the back of just 77 first preference votes in Queensland.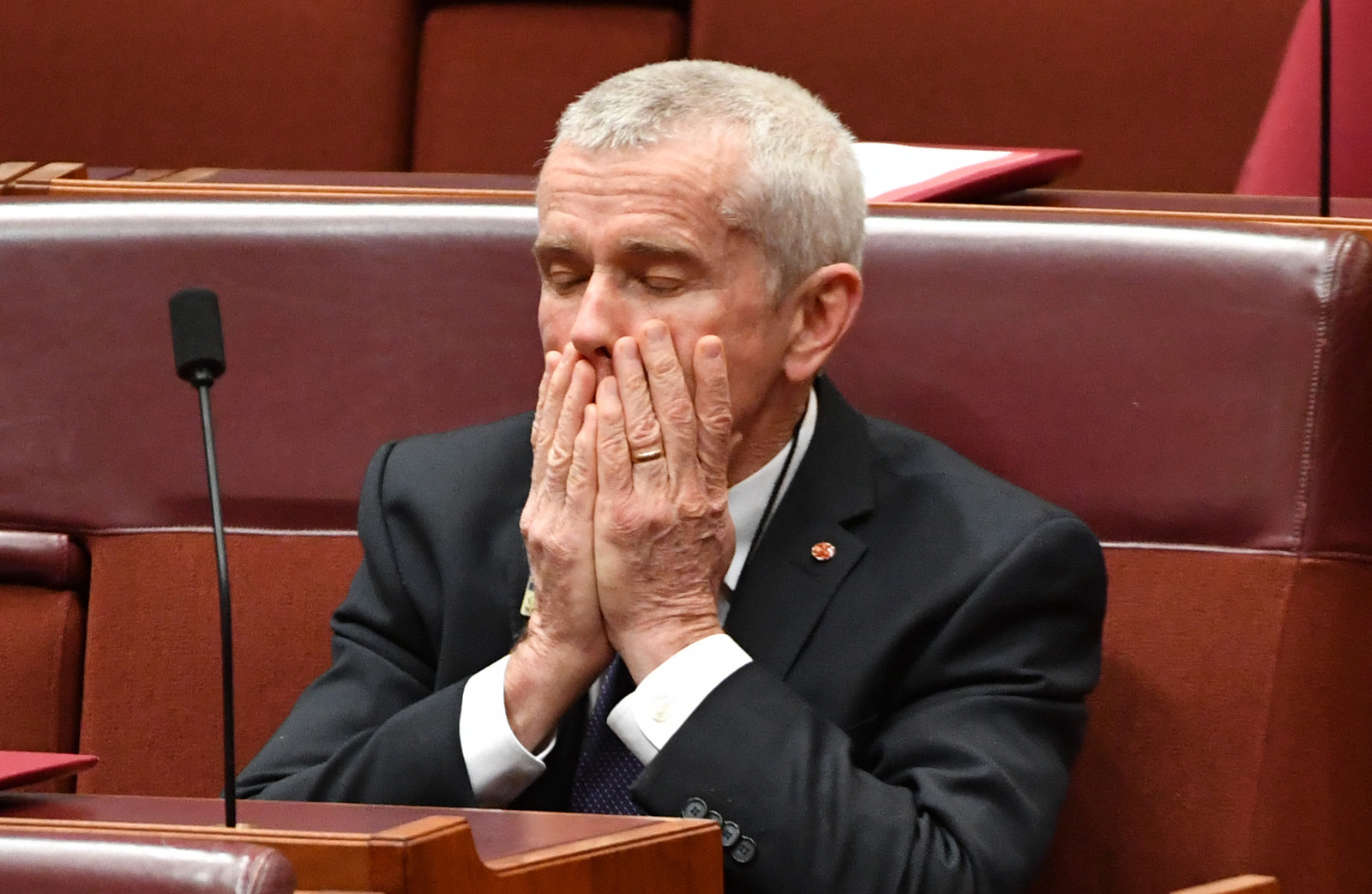 Roberts quickly became one of the Senate's most attention-grabbing characters – not least because of his ongoing conspiracy theories to do with climate change, NASA, CSIRO, the Bureau of Meteorology and the United Nations.
At first it was all about whether Roberts could be a citizen of India, where he was born. But as the scandal rolled on, it moved to a different theory: could Roberts have obtained British citizenship via his Welsh father?
BuzzFeed News uncovered online ancestry databases proving Roberts had once travelled on a UK passport, and, a week later, a copy of his official immigration file stating that Roberts was a British citizen – which he signed at age 19.
Roberts' adviser told Fairfax Media he was "choosing to believe" he wasn't British.
Sky presenter Paul Murray even said he had seen Roberts' documents and they were a "million percent correct".
But his belief wasn't enough. Roberts was referred to the High Court, and as the case played out, we discovered that Roberts had sent two emails trying to renounce his citizenship that went "literally into the ether".
Roberts strenuously defended his citizenship online, in tweets that have, er, not aged well.
But alas – it was not the end of the story. Roberts was turfed from the Senate today after the High Court ruled on the Citizenship Seven.
The ruling found that Roberts did not cease to be a UK citizen until December 5 2016 – after he was elected to parliament.
"At the date of his nomination for the Senate Senator Roberts knew that there was at least a real and substantial prospect that prior to May 1974 he had been and that he remained thereafter a citizen of the United Kingdom," the decision read.
So he was out, along with former deputy PM Barnaby Joyce, former Nationals senator Fiona Nash, and former Greens senators Larissa Waters and Scott Ludlam.
In the wake of the sheer strength of Roberts' belief, people started pondering how he might take the decision.
Some people also tweeted at scientist Brian Cox to let him know. (Roberts spectacularly clashed with Cox on Q&A last year.)
But wait – there's more! At a press conference following the result, Pauline Hanson revealed that Roberts will be contesting the seat of Ipswich in the Queensland state election.
So this may not be the last we see of him. But for now...