Flyers claiming a vote for Labor is a vote for "radical gay sex education" have been distributed in several electorates this election.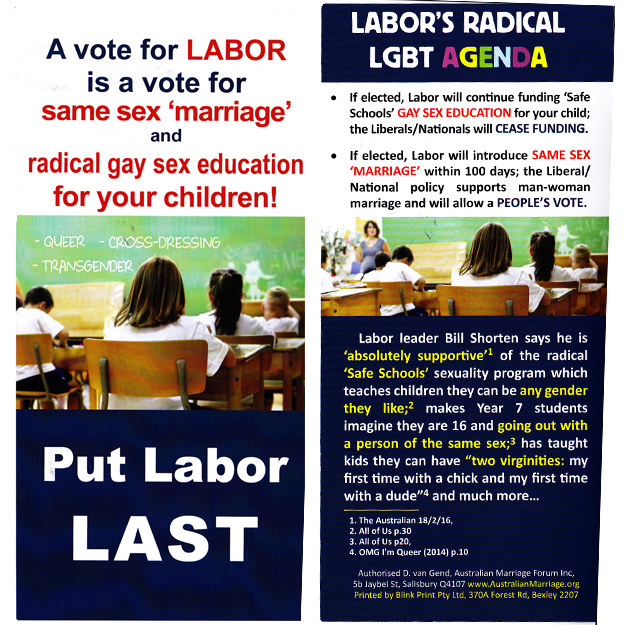 The Safe Schools Coalition is an anti-bullying program specifically aimed at helping LGBTI students. It has attracted significant controversy in recent months following a campaign against the program by the Australian Christian Lobby and conservative media and MPs.

The Labor party has committed to continue funding Safe Schools at current levels for another three years, while the Coalition has said it will not renew the program when funding runs out in mid-2017.
However, the man authorising the flyers is a failed Liberal preselection candidate who has previously criticised senator Penny Wong for having a family.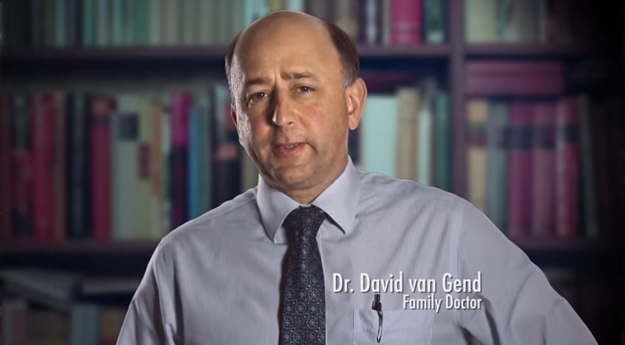 David van Gend is the president of the Australian Marriage Forum and a Toowoomba GP. He ran for Liberal preselection in the seat of Groom earlier this year, but lost to state MP John McVeigh.

Van Gend has previously likened the US Supreme Court decision to legalise marriage equality to slavery.
"Just as the five judges in 1857 were so degenerate as to enshrine slavery in the Constitution, so five judges today enshrine sodomy in the Constitution," he wrote.

He has also argued same-sex marriage would see an end to the celebration of Mother's Day.
Van Gend has publicly criticised Labor senator Penny Wong for having children with her partner, Sophie Allouache.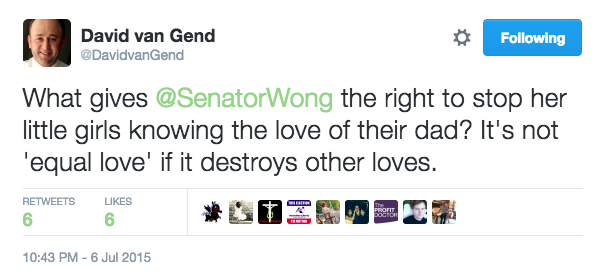 "What gives @SenatorWong the right to stop her little girls knowing the love of their dad? It's not 'equal love' if it destroys other loves," he wrote.
"Compassion? Sen Wong and her girlfriend have forced a child to live her life without a Dad. Where's the compassion in that?" read a 2013 tweet.
The Coalition will hold a national plebiscite on marriage equality if elected, while Labor has pledged to introduce same-sex marriage through the parliament within 100 days of taking government.

Labor changed its policy platform to one in support of marriage equality in 2011. However, MPs were not bound to vote in line with the party policy, and a 2012 vote under then prime minister Julia Gillard failed in the House of Representatives.
David van Gend did not reply to a request for comment.