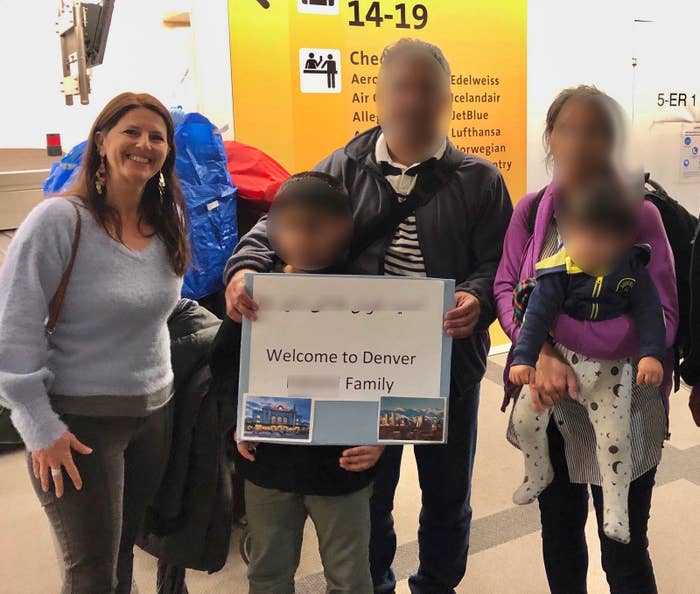 It was –2C on Wednesday night when a plane touched down in Denver, Colorado. On board was a family: mum, dad, and two kids.
The family, refugees from Iran, had been in transit for a long time. Several hours earlier, they had taken off from Nauru, the tiny Pacific island where they had been detained in offshore immigration detention for years by the Australian government.
They were among the latest 19 refugees to depart the island for resettlement in the United States, under an ongoing deal former Australian prime minister Malcolm Turnbull struck with former US president Barack Obama.
But this planeload was special: the four children on board, from two families, were the last refugee kids to leave Nauru. One family went to Texas, and this one to Colorado.
Two Australians met them at the airport: Claire Ansoul, a history teacher from Sydney on a yearlong exchange in Denver, and Aragorn Fenton, who works in advertising and moved to the United States four years ago.
Both used the word "bittersweet" to describe the momentous arrival.
Fenton told BuzzFeed News in a phone interview it was a "great relief" the family was off Nauru, but noted the younger child had been born there, and the older one had lived much of his known life there.
"It was a really lovely moment, but sad at the same time," he said. "I think there's a large element of guilt within all of us, that we're sorry and we're trying to make it up for them."
Ansoul was similarly conflicted.
"I felt so happy for them. So happy they were out of that situation. But I also just felt so ashamed that the meeting wasn't taking in place in Australia," she told BuzzFeed News. "I certainly felt a kind of weight of responsibility for the actions of our government."
Those actions include detaining men, women, and children who sought asylum in Australia by boat for half a decade on Nauru and on Papua New Guinea's Manus Island.
Out of sight and — mostly — out of mind, the refugees and asylum seekers languished offshore, the odd crisis or United Nations denunciation making headlines as resettlement deals fell over in Canberra.
But last year, the simmering public concern boiled over. Lawsuits aimed at forcing medical transfers to Australia revealed some children had become suicidal or fallen into a catatonic state with resignation syndrome during their ordeal. Australia's peak medical organisations and hundreds of doctors urged for kids to be removed from the island. A #KidsOffNauru campaign was taken up by conservative News Corp, and protest rallies drew thousands. Enough, said the public.
In May 2018 there were 137 kids detained on Nauru. By October, that figure had dropped to 52. In November there were 22; by December, fewer than 10. And then there were four, and now none.

Ansoul crafted a bilingual welcome sign, complete with pictures, to meet the Iranian family who stepped off the plane.
"I just made a sign saying 'welcome' and did a Google translate into Farsi, so I'm not sure how the Google translate went down," she said. (It worked, according to Fenton.)
The Australians had also come armed with goods. Nauru, a tropical island, can be stiflingly hot. Among the bundle were warm coats, boots, socks, beanies and a rice cooker.
"We also just brought a couple of personal things like a stuffed toy, some note paper and colouring pencils for the kids," Ansoul said.
She was taken aback by the gratitude the family showed at the collection of items.
"Their happiness, and the appreciation they showed for such a small act on our behalf — something that took such little time to do — after everything that they'd been through," she said. "The kind of gratitude. Yeah, it was really quite amazing."
Ansoul and Fenton were there as volunteers with Ads-Up (Aussie Diaspora Steps Up), a group of Australians living in the US who help refugees resettling from Nauru and Manus. The family was also met by caseworkers from a refugee resettlement agency, as well as some distant friends.
Ads-Up cofounder Ben Winsor told BuzzFeed News initial assistance from resettlement agencies can vary wildly. There is generally a period of rent support and help applying for ID cards. Some will provide grocery items, try to find refugees a job — while others will hand over some cash and say good luck.
"They get that three months of support, by that time they're expected to find a job, everything ends and they're on their own. So we try to jump in and help," he said.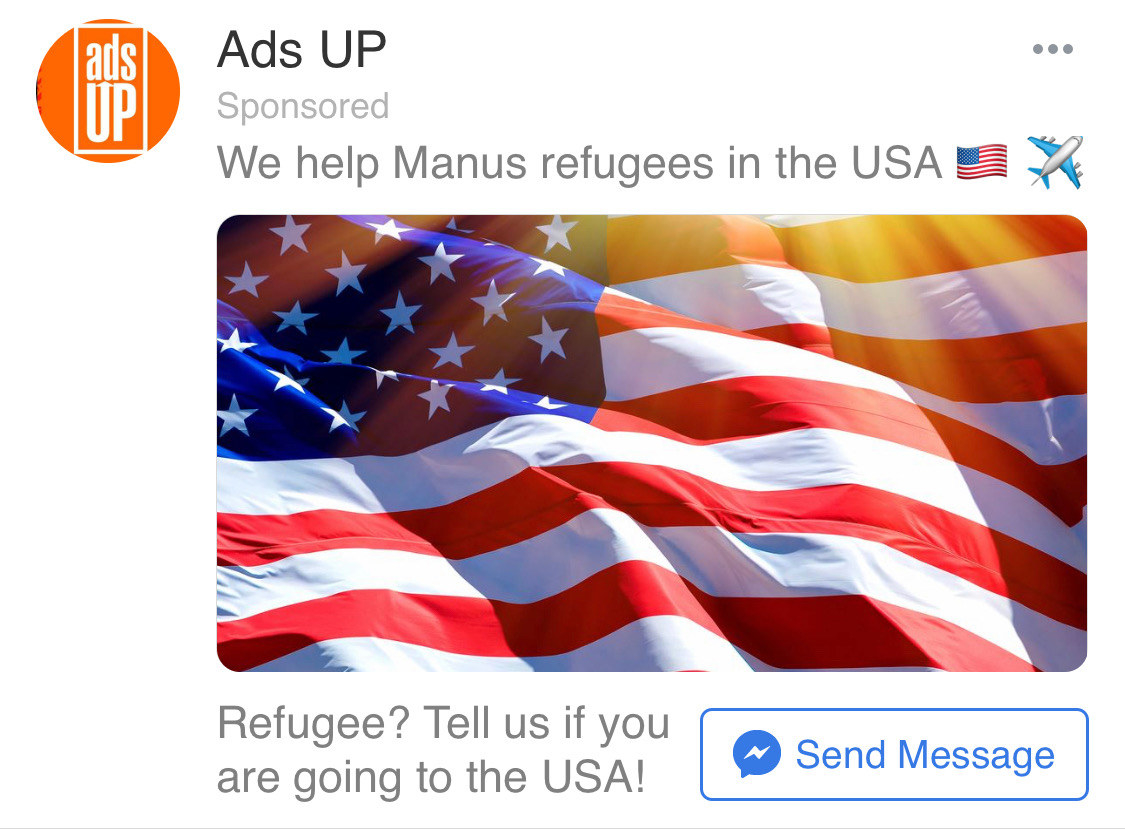 Ads-Up uses the large refugee and advocate grapevine, as well as social media, to track down refugees who need assistance. It cost just US$16 to buy a week's worth of Facebook ads, targeted directly at people on Nauru and Manus, urging them to get in touch if they were being resettled in the US. Winsor said the ads garnered 413 messages.
Volunteers pair with refugees to help them navigate American life — as a fellow foreigner — and simply be their friend.
"I said [to the family], 'I'm just a high school teacher,'" Ansoul said. "I don't work for anyone, I don't work for an agency, I just happen to be living here. But I want to be your friend and if you need anything I'm someone you can call."
Both Australians hope to keep in touch with the family, who gave permission for certain details to be published but declined to be interviewed for this story.
The enormous public campaign to get kids out of offshore detention has now ended, but there are still hundreds of refugee and asylum seeker adults on Nauru and Manus. The upcoming Australian election is expected to be fought bitterly along border security lines.
But in the brand new world of Colorado, the older of the two children was busy dealing with a new hurdle: the fact it was freezing in Denver.

"When we walked outside the airport to go to the cars, it was like he'd never felt that cold before," Fenton said.
Ansoul said the boy seemed tired and happy. "I said welcome, he said thank you. We shook hands. He seemed very wide-eyed about everything," she said. "[The time he spent on Nauru] is going to have an impact."
But for the moment, she added, it seemed he had found "a kind of relief".