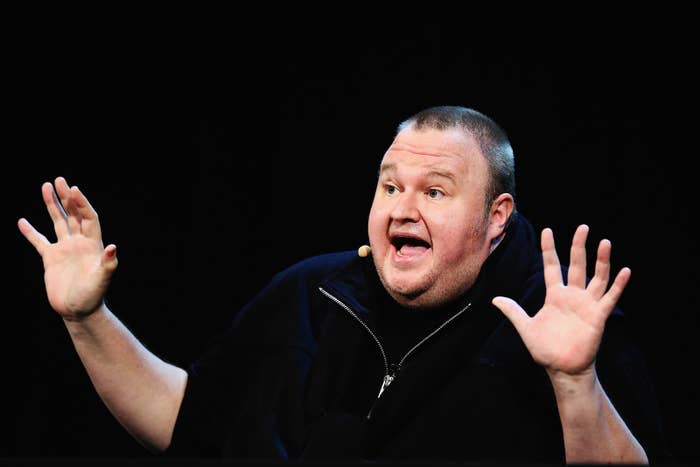 Kim Dotcom, the internet mogul who co-founded file storage website Megaupload, has lost a bid to avoid extradition from New Zealand to face criminal copyright charges in the United States.

A judgement released on Thursday by New Zealand's Court of Appeal ruled that Dotcom, along with co-accused Mathias Ortmann, Bram van der Kolk, and Finn Batato, can legally be extradited.
The decision now rests with New Zealand minister for justice, Andrew Little, the man who led the Labour party until he resigned due to ailing polls and was replaced by the current prime minister Jacinda Ardern.
The four men, along with others, face charges over their involvement in the alleged "Mega conspiracy", involving using Megaupload and associated sites to spread millions of pirated movies, TV shows, music, and other media.
The United States allege the men engaged in "criminal copyright infringement and money laundering on a massive scale" costing copyright holders more than $500 million.
Megaupload was closed by the FBI in 2012.
The four men were indicted by a grand jury in 2012, found eligible for extradition by the New Zealand District Court in 2015, and unsuccessfully appealed to the High Court.
Now, the Court of Appeal has ruled the men are eligible for extradition, saying every pathway to extradition sought by the US is legally available.
The judgement found the United States had tendered sufficient evidence to make out a prima facie case against the men.
"An extradition hearing is not a trial on the merits, and the evidence relied on by the United States discloses a clear prima facie case to support the allegations that the appellants conspired to, and did, breach copyright wilfully and on a massive scale for commercial gain," the decision reads.
CORRECTION
US prosecutors allege the men cost copyright holders $500 million. A previous version of this post misstated the amount.