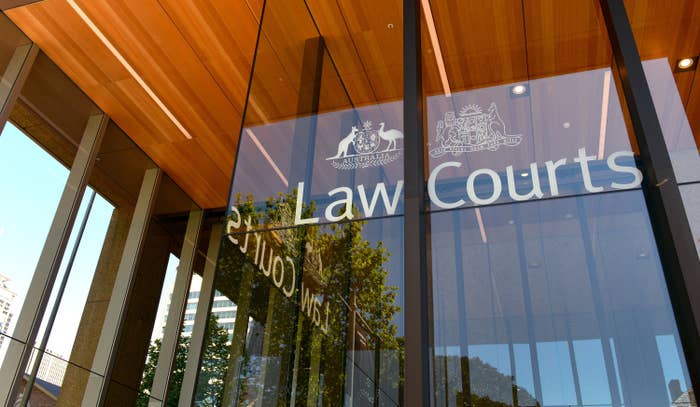 A courtroom at capacity can resemble a train carriage in peak hour: all seats taken, the aisle occupied by people standing shoulder to shoulder and clamouring to get in and out the door.

At a city court complex like the Downing Centre in central Sydney, an average day would see hundreds (if not thousands) of people file in and out: going through security; jabbing elevator buttons; crowding into courtrooms where a busy judge is doling out trial dates and hearing pleas; using the bathrooms; sitting next to each other in the jury box, where the affixed chairs are inches apart.
The decision over the weekend to halt new jury trials in New South Wales and Victoria — Australia's most populous states — was the first real COVID-19 shock to hit the justice system. It will not be the last. By early Tuesday, the Family Court and Federal Circuit Court in Sydney had shut down for cleaning after a lawyer tested positive. By mid-morning, the High Court announced it wouldn't be sitting in April, May or June. By the evening, the Federal Court had cancelled all in-person hearings until June 30.
Other states and territories have since also suspended new jury trials, and are trying to continue current ones with social distancing measures, like jurors sitting in the public gallery. Lower level state courts, which handle staggering caseloads, are scrambling to figure out how to operate in an unprecedented new reality.
Melbourne solicitor-advocate Felix Ralph had a trial due to start Monday that was called off. He said his client had been waiting "a very long time to get it over and done with".
"As you can imagine, that causes a huge amount of stress on everyone involved in the case, to the accused person, to the witnesses, to any victims as well," he said. "It's a huge emotional toll that it takes."
Abdullah Reslan, a Sydney-based solicitor with Kings Law Group, said things are already changing.
"A number of courts have permitted electronic appearances in particular matters, which I have found to be beneficial and effective in the circumstances," he said. "I have found the courts are generally less congested, in particular the Downing Centre, which is usually buzzing with life."
Some knock-on effects of new the trial ban on the criminal justice system are immediately clear, says barrister and Australian Lawyers Alliance spokesperson Greg Barns. One, bail applications will skyrocket. Two, trial planning — a delicate dance of calendars at the best of times — will be "thrown into chaos". Three, overcrowding in prisons will worsen.
"We have an ageing prison population, particularly in sexual abuse cases — a lot of them are historical, and people go to jail in their 70s and 80s," he said. "There is a high risk of serious illness and death within the prison system because it's extremely difficult to self isolate in that environment."
People on remand (who didn't get bail and are awaiting trial in custody) make up an increasing number of prisoners in Australia and may have to wait even longer to have their innocence or guilt determined than the 12-18 month delay already standard in Victoria.
"There are likely to be a large number of bail applications because ... if a person's trial is pushed back into next year and, let's say they get convicted, it might be they do more time [on remand] than they would have if they got sentenced now," Barns said. People not in custody "will have to continue to sit on their hands and remain in a state of anxiety until their case is heard".
Numerous lawyers told BuzzFeed News that bail will be a defining issue in the coming weeks.
You don't have unlimited shots at bail, and if you have exhausted appeals then you usually have to prove new circumstances before being let out. Whether the coronavirus qualifies is yet to be determined.
The cancellation of jury trials is a particular problem in Victoria, Tasmania and the Northern Territory, Barns said, where current laws don't allow for judge-alone trials — an option that would at least mean more opportunity for social distancing in the courtroom. In other states, defendants can elect for a judge-alone trial, though criteria varies.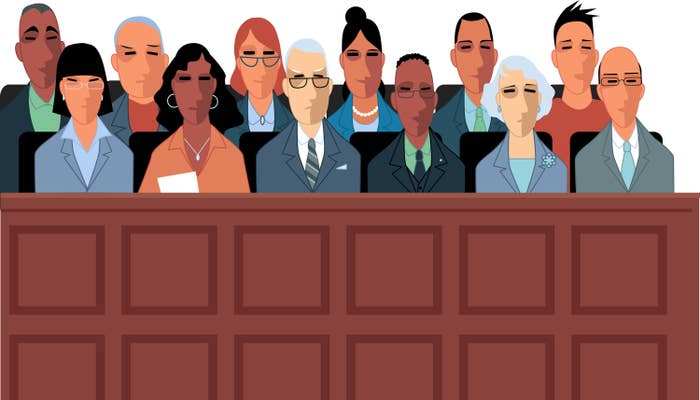 On Monday, some courts were putting ad hoc social distancing measures into practise, including lawyers and clients entering the room one at a time, rather than crowding in and standing in a line. Others were carrying on as usual.
Ralph is optimistic that Australia's various courts will figure out a way to go on, significant changes notwithstanding, during the coronavirus outbreak.
"All court systems and all court lists are really delicate ecosystems," he said. "But the people who run it are generally pretty practical people."
He said it would be reasonable for small matters — infringements, graffiti charges, etc — to be adjourned to some future point or withdrawn. "And it may be that the freeing up of more minor matters where people aren't in custody allows them to focus on people who are in custody," he added.
Julia Kretzenbacher, vice-president of Liberty Victoria, said the organisation's view was that cases where people are in custody and family violence intervention order hearings needed to take priority.
"To mitigate some of the delays in jury trials, pre-trial hearings should be held now and evidence pre-recorded where possible and where it does not prejudice the accused's right to a fair trial," she said. "Plea hearings that are currently listed should be moved forward to be heard earlier, so that when jury trials recommence there is adequate space in court diaries."
The NSW Local Court released a laundry list on Tuesday detailing changes: if you are not involved in proceedings, don't come to court; all people in custody to appear by video link; court mentions that aren't hearings or sentences can be dealt with over email; and more.
A number of similar strategies are being considered in Victoria, including staggering court times to prevent morning crowds; increasing video conferences and hearings; and "evaluating and prioritising cases".
These measures might keep the wheels of justice spinning — or, they might not be sufficient to prevent the spread of the virus — but they also raise several unanswered questions, particularly around the principle of open justice. Most decisions made in lower level courts in Australia are never published online, and court hearings are only streamed in the most unusual of circumstances (the most recent high profile example being George Pell's appeal hearing). Transcripts are available but expensive, and lawyers vary in how much they will say about a case.
Announcements from courts have changed rapidly from Saturday until today, and few are willing to predict what might come next.
"Who knows?" said Barns. "The lawyer on videolink, the client on videolink and the bench on videolink?"

"These moves are extraordinary but necessary in the current climate," Reslan said. "Ultimately, if this pandemic is not controlled in the short term, it seems inevitable the courts would need to shut down to ensure general public safety."
"Things like social isolation, remote conferences with clients, will become very important," Ralph said. "I don't think any criminal lawyer or barrister would have been thinking, 'how would I run my practice in a global pandemic?'"