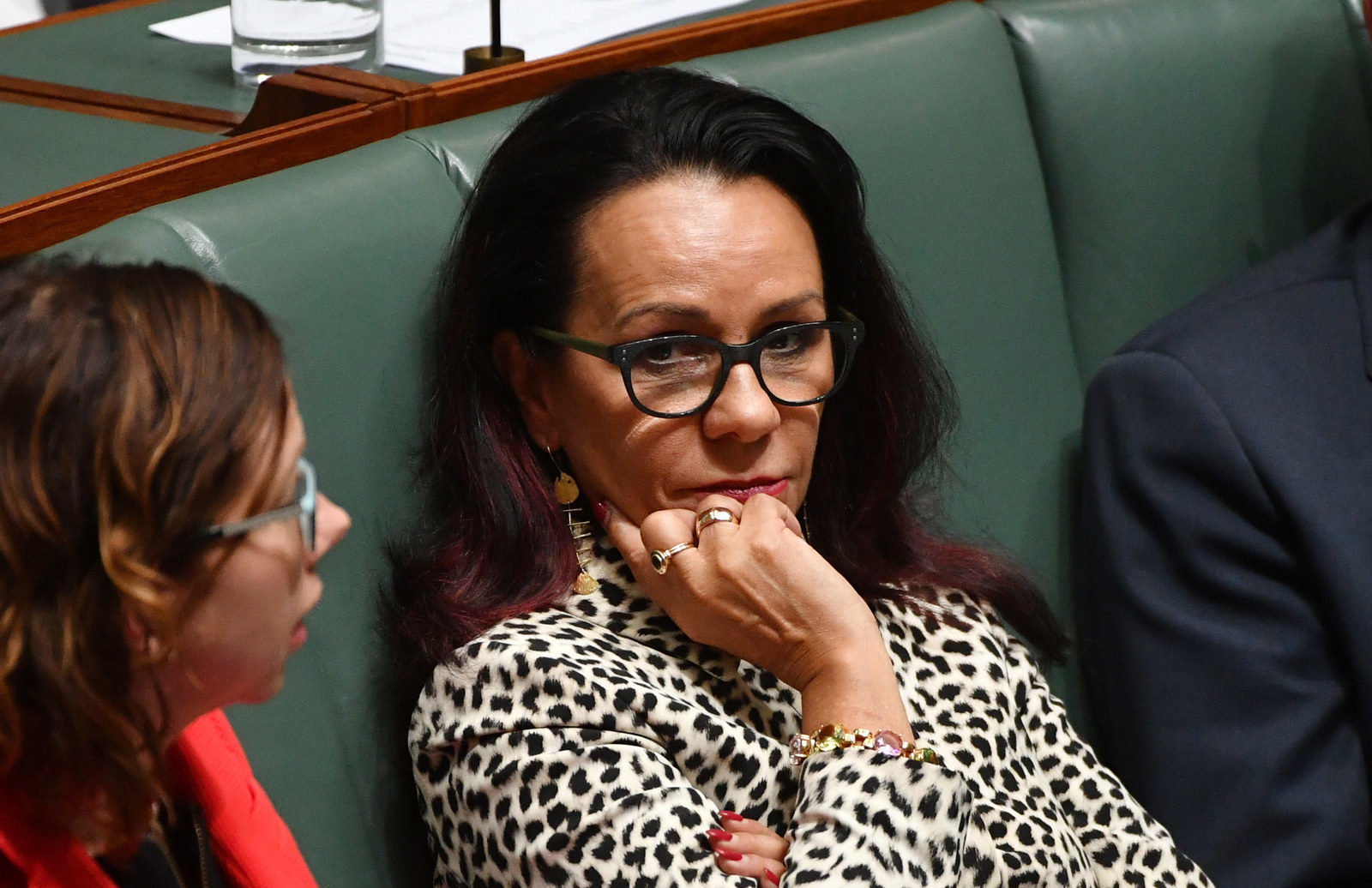 Among the many speeches on marriage equality being delivered in the parliament, there is a focus on politicians who are themselves gay, lesbian or bisexual.

But another group has grappled with the issue of same-sex marriage in a way that is also deeply personal — those with LGBTI children.
On Tuesday, Labor front bencher Linda Burney delivered her speech in the same-sex marriage debate, paying tribute to her son Binni, who died in October. She told the parliament she had never had a second thought about marriage equality.

"It seemed to be so obvious to me," she told the House of Representatives on Tuesday. "I support marriage equality as someone who has, and has had, loved ones who identify as LGBTIQ. To them, marriage equality would mean so much. I honour these people and, in particular, my late son, Binni.
Burney, the first Indigenous woman to be elected to the lower house, reflected on the marriage survey in relation to the 1967 referendum on whether to count Indigenous Australians in the census.
"And I support marriage equality as someone who is a member of a community that has experienced great discrimination and injustice, and understands what it means to be rejected, understands what intergenerational trauma feels like, and what hurt and distress does to you," she said.
"Just as the 1967 referendum fundamentally transformed the way we talked about, perceive, value and treat Aboriginal Australians, I truly believe that the passage of the marriage equality bill will make a similar positive transformation of our nation."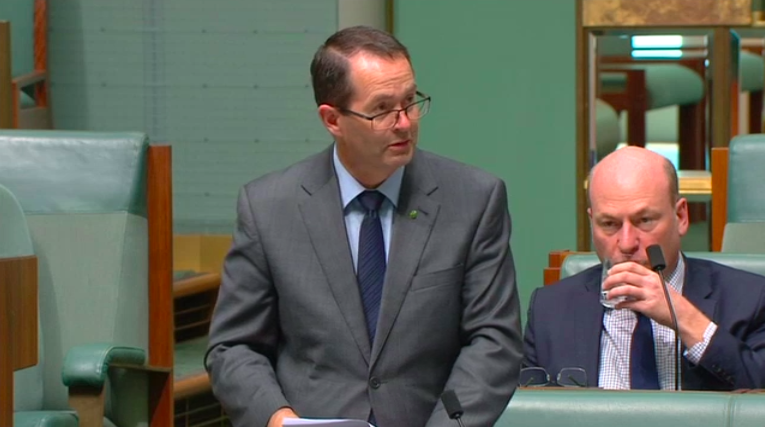 Liberal National MP Andrew Wallace told the chamber about his daughter, who struggled with anorexia throughout her teenage years.

"She suffered from an insidious disease, an eating disorder, most notably anorexia and bulimia. My wife and I watched our beautiful daughter — our girls, their sister — fight her demons as she slowly became nothing more than skin and bone, in and
out of hospital for long stretches of time over a number of years.
"She would wax and wane between sheer determination to regain her health and utter desperation, sinking into the abyss of feeling that there was no hope of an end to this internal conflict.
"What does this story have to do with same-sex marriage, you may ask. About three years ago, our daughter told my wife and me that she was attracted to women and that she had a girlfriend," he said.

"My wife and I were shocked, probably more me than my wife. I didn't know what to say. Homosexuality went against what I had been taught to believe for many years. How could this be happening? How could this be happening to me and to our family?
"Whilst she'd had boyfriends, she has since told me that it never felt quite right, and that she felt that she couldn't tell us as we would not approve. She said she had always secretly been attracted to women, and I'm sure that this internal conflict would have, in some part at least, exacerbated her mental state."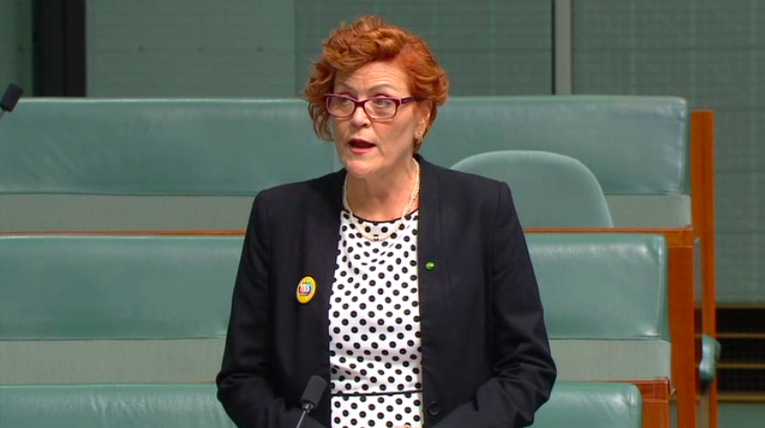 Labor's Cathy O'Toole told the chamber about her daughter Louise, who is engaged to partner Kat. "[They] were to have a commitment ceremony on 14 July next year," O'Toole told the parliament. "Now this can be a wedding."

O'Toole explained that Louise was quite young when she realised she was gay, but didn't act on her feelings until her early twenties out of fear of being rejected by family and friends.
"She did not talk about it," O'Toole said. "Like so many teenagers, she kept it to herself and struggled on. As a teenager, Louise suffered with bouts of anxiety and
depression, but she masked it very well.
"I will never forget the day that Louise told me she was gay. It was late in the afternoon. I was in the kitchen tidying the bench and she was hovering around, making small talk — which she normally doesn't — and finally she said that she had something she wanted to tell me.
"I have a very bad habit of doing many things at once, so I kept working and said, 'Okay, what's up?' She simply said, 'I'm dating someone, and it's a girl'.
"Well, I certainly stopped what I was doing, and I think I said, 'Are you sure?', and as the words left my mouth, I thought, 'What a dumb thing to say!' But I remember giving her a big hug and saying, 'Louise, you are my daughter, and all I want is for you to be happy. You know that your father, brother, sister and I love you
regardless of your sexuality, because it makes absolutely no difference to us at all'."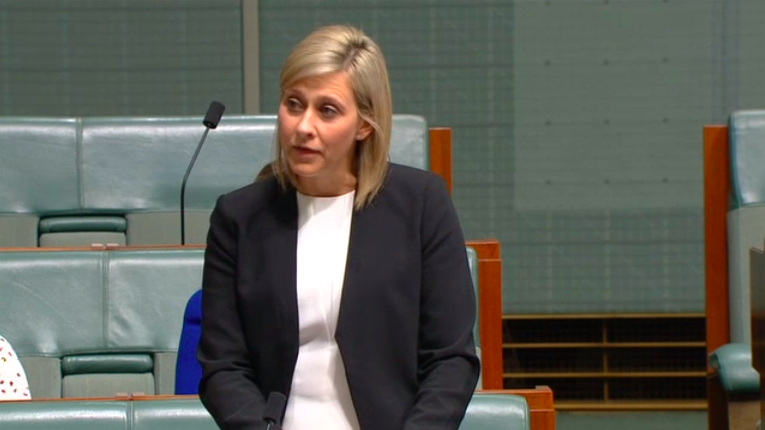 On Monday evening Labor MP Susan Lamb told the parliament that one of her four sons is gay, and as a member of parliament she feels a responsibility to legislate for equality.

"I may no longer be responsible for the way my children choose to live their lives, but I bear the responsibility for helping change the laws that give each
one of my sons a choice, an equal choice," she said.
"As I have said before in this chamber, one of my sons is a member of the LGBTIQ community, and because of this — and for no other reason — he's been discriminated against by the laws of this country.
"Each of his brothers have grown up with the right to marry the person they happened to fall in love with, the person they want to share their life with, but he has been denied this right. I stand here today for him. I stand here today for every other Australian like him."
All four MPs will vote in favour of the bill when it eventually comes to a vote.
The House is scheduled to sit until midnight on Tuesday, as a long list of MPs get up to speak. The speeches are likely to continue throughout Wednesday, potentially moving to debate on amendments on Wednesday night.