This Rugby Player Will Argue He Shouldn't Be Sacked Over An Instagram Post That Said Gay People Would Go To Hell
Rugby union star Israel Folau will challenge Rugby Australia's decision to sack him after he again posted on Instagram that gay people are destined for hell.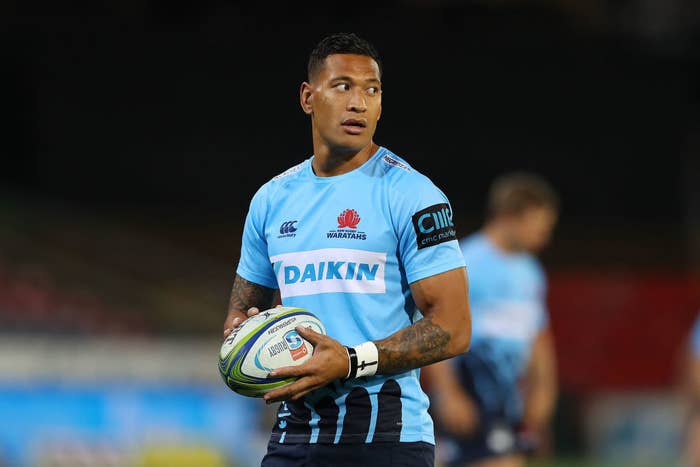 Australian rugby player Israel Folau will challenge Rugby Australia's decision to sack him over an Instagram post that declared gay people, drunks and adulterers, among others, would go to hell if they did not repent for their sins.

Folau, a fullback for Australian national rugby union team the Wallabies and the New South Wales Waratahs, was notified by Rugby Australia on Monday that he had been found to have committed a "high-level breach" of the player code of conduct that warranted his sacking.
On Wednesday, Folau requested the matter go to a code of conduct hearing.
Rugby Australia chief executive Raelene Castle said in a statement that Folau's decision to challenge the breach notice was "not an unexpected outcome".
"We will now work to confirm a date for the hearing as soon as possible," she said.
"After the date for the hearing is confirmed Rugby Australia and the NSW Rugby Union will make no further comment on the matter until the Code of Conduct process has concluded."
According to the Rugby Australia Code of Conduct, Folau's dispute will be heard by a committee of at least three people who sit on the Code of Conduct panel, one of whom must be a lawyer or a judge.
The hearing is not expected to take place for at least a week due to the Easter break.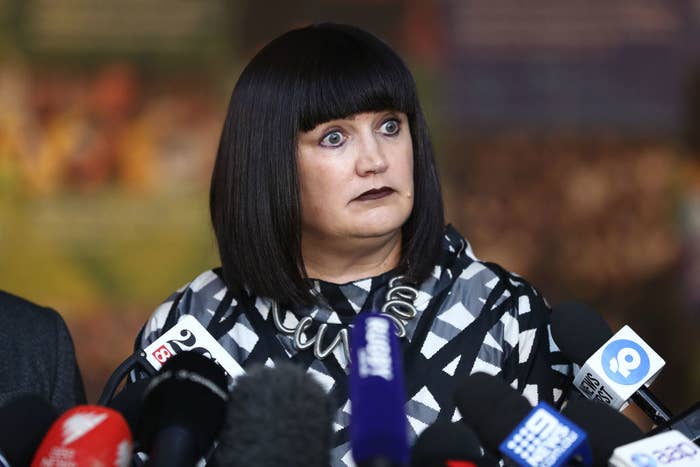 The Folau post on April 10 was of a graphic titled "WARNING" that listed a number of groups, including "homosexuals", "fornicators" and "atheists", warning that hell awaited and advising them to repent.

"Those that are living in Sin will end up in Hell unless you repent. Jesus Christ loves you and is giving you time to turn away from your sin and come to him," Folau wrote in the caption.
He also posted a tweet on the same day saying "The devil has blinded so many people in this world" and again advising people to repent, above a screenshot of a news story about Tasmania introducing a law that makes recording gender optional on birth certificates.
Folau, a devout Christian, was warned in 2018 over a reply to an Instagram commenter who asked him what God's plan for gay people was.
"HELL.. Unless they repent of their sins and turn to God," Folau replied.
On Monday, Castle said Folau had been warned "formally and repeatedly" about the expectations of him as a player for the Wallabies and Waratahs with regards to his social media use.
"It was made clear to him that any social media posts or commentary that is in any way disrespectful to people because of their sexuality will result in disciplinary action," she said.

She said the issue at its core was about the commitments an employee makes to their employer when it comes to abiding by policies and adhering to the employer's values.
The dispute has provoked a heated debate about freedom of speech in Australia, with various sporting stars and media commentators weighing in over whether Folau's sacking is warranted.