This Lesbian Couple Had To Marry Overseas After Shock Cancer Diagnosis
Same-sex couples cannot legally marry in Australia.
As proposals go, it was understated, but perfect.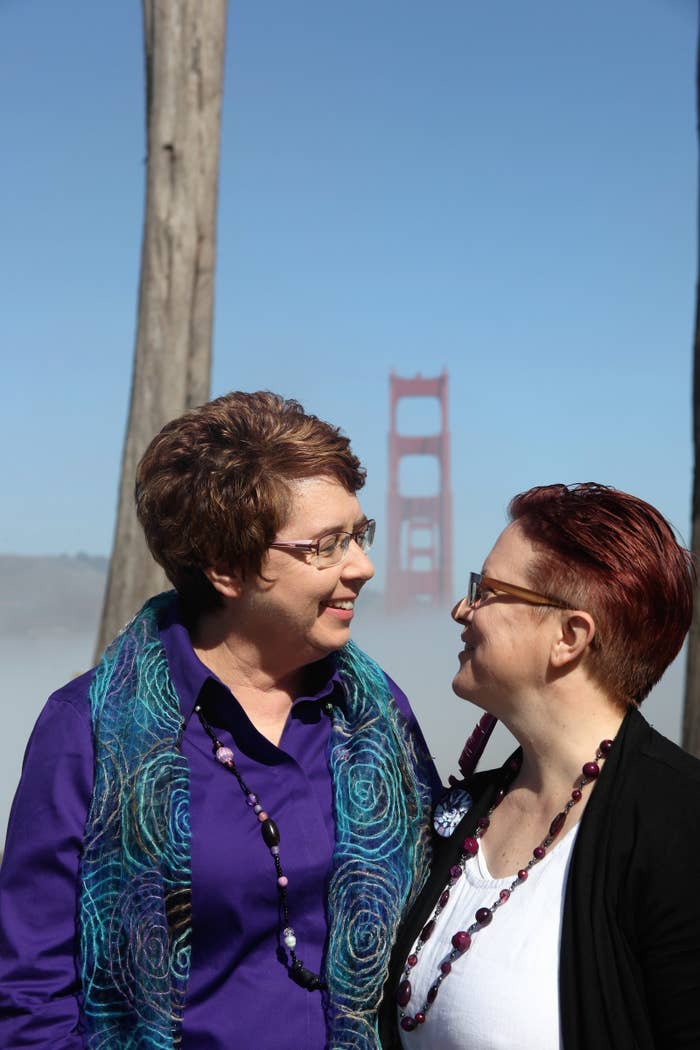 Lynn MacLaren and Sarah Holt-Foreman were spending a September evening at a streetside wine bar in Fremantle, Western Australia. The sun was setting, they had a glass each, it was the weekend.
And then Holt-Foreman pulled a little model elephant out from nowhere, with two rings perched on its tiny trunk.
"As a child I collected elephants," MacLaren explained to BuzzFeed News. "It was a joke between my brother and I. I was a little bit heavier than he was, and I just owned it, and had this elephant collection."
The one Holt-Foreman presented was from Bali, where she had also bought the rings some time earlier.
"Do you want to get married?" she asked.
It wasn't the first time Holt-Foreman had proposed. MacLaren had hesitated the past couple of times her partner of seven years had floated the question. But this time, things were different.
Five years earlier, Holt-Foreman had been diagnosed with breast cancer. She had undergone treatment, and spent the last two years in remission. But on 16 September, the day before she presented MacLaren with the ring-adorned elephant, the couple had received devastating news: The cancer was back, and this time had spread to Holt-Foreman's bones.
MacLaren said yes.
"I felt like now is the time we must make the most of our lives together," she told BuzzFeed News.
The next question was a simple one: "Where can we go?"
In Australia, same-sex couples cannot legally marry.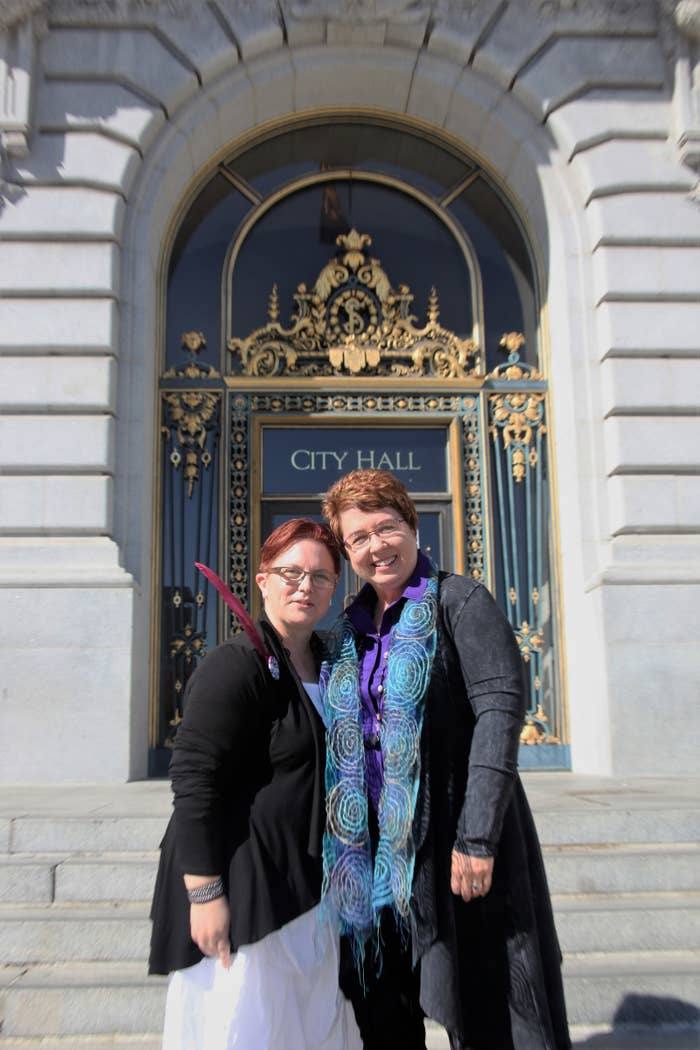 As a Greens politician in the West Australian legislative council, MacLaren has devoted much of her time to advocating for a change in the law. She introduced marriage equality bills to the state upper house in 2012 and 2013, and has spent years speaking at rallies. She has lived in WA since 1982, but is a dual US/Australian citizen.
Eight days after the proposal, the pair flew to America to marry at the San Francisco City Hall. "That was important to us, because it's an iconic place in LGBT history," MacLaren said, adding that they were "very lucky" to have the option to travel.
The timeline was quick, but they wanted to marry before Holt-Foreman's treatment began, and while MacLaren had a window of time away from parliament.
Although the wedding – with 12 guests, many of them MacLaren's family and friends – was wonderful, it would have been easier in many ways if they could have wed in Australia.
"We could have put the word out, invited people, and had a large wedding with friends and family, especially Sarah's family," MacLaren said. "Her son, who is 16, could have been there. Her grandmother could have been there.

"Because we needed to do it before Sarah went back into treatment, we didn't have time to organise or do anything else."
While MacLaren's American family and friends are well aware of Australian laws, strangers they encountered while travelling in California had a broad spectrum of reactions.

"Some were incredulous," she said. "'Why can't you get married in Australia?' They couldn't believe it. It was strange to them, that we had to travel there.
"Others were, I think, quite sad. They would express compassion, sympathy, say 'that's really sad'. There were a mixture of attitudes."
Much of the marriage debate in Australia in 2016 has centred on whether there should be a national vote on same-sex marriage, rather than marriage itself.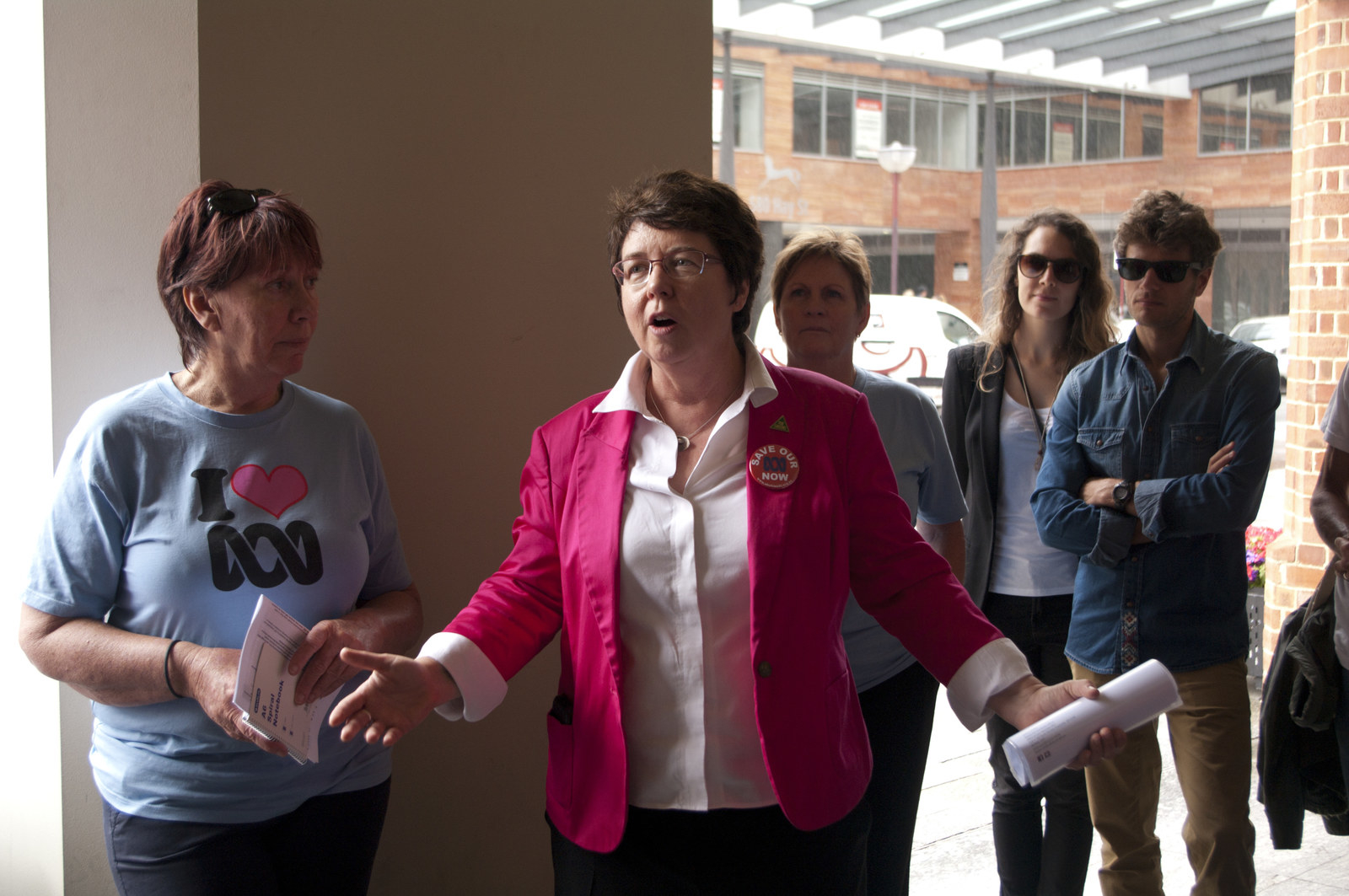 The plebiscite, proposed by the centre-right Coalition government, was met with vehement opposition from the LGBTI community, who saw it as a cynical delaying tactic that would engender hatred and bigotry. It was eventually voted down by a coalition of the Labor opposition, the Greens, and other minor parties and independents in the Senate.

Attorney-general George Brandis blasted those who voted it down, saying they were "playing politics with the lives of gay people" by putting marriage equality off the agenda for years.
But asked if Brandis's argument resonated more, given Holt-Foreman's diagnosis and the pressures of time, MacLaren said no.
"It's disrespectful to our intelligence," she said. "This continuing smokescreen that says, 'You're not going to get [marriage equality] because you didn't do it the way we wanted to do it,' it's a complete lie."
She called on the federal parliament to have a free vote on a marriage equality bill – something that has never happened in Australia.
"That is the only way we are going to have marriage equality in Australia. That could happen tomorrow. That could happen before they rise [for the year]. That could happen this week."
The government has ruled out any such vote taking place now the plebiscite is dead. But Holt-Foreman's diagnosis is a stark reminder that not all couples will get to see the creaky wheels of democracy turn.
"You become aware of your mortality," MacLaren said. "My sister died last year, and that, for me, was an experience that was illuminating about life and purpose and the time that we have to live life to the full."
The pair remain "cautiously optimistic" about Holt-Foreman's treatment as she undergoes six months of chemotherapy and radiation. They are still looking to the future.
Once Holt-Foreman's gruelling treatment is over – and the next WA state election is done and dusted in March – the pair plan to hold a second ceremony in their home state, surrounded by family and friends.