"I Need A Light Railing": Sexist Pictures Spotted In Liberal Senator's Van
"I'm sure this was all intended as a joke, but in 2016, it's just not funny."
A video caught by a voter shows sexist pictures mocking female Greens candidates taped to the dashboard of Liberal senator Zed Seselja's van.
Canberra woman Violet Cully filmed a video on Thursday night showing Seselja's campaign van, parked outside his electorate office in Canberra, with pictures of two Greens candidates taped to the dashboard.

ACT senate candidate Christina Hobbs was pictured with parts of her face coloured in and a speech bubble saying "I need a light railing" – a term for aggressive sex.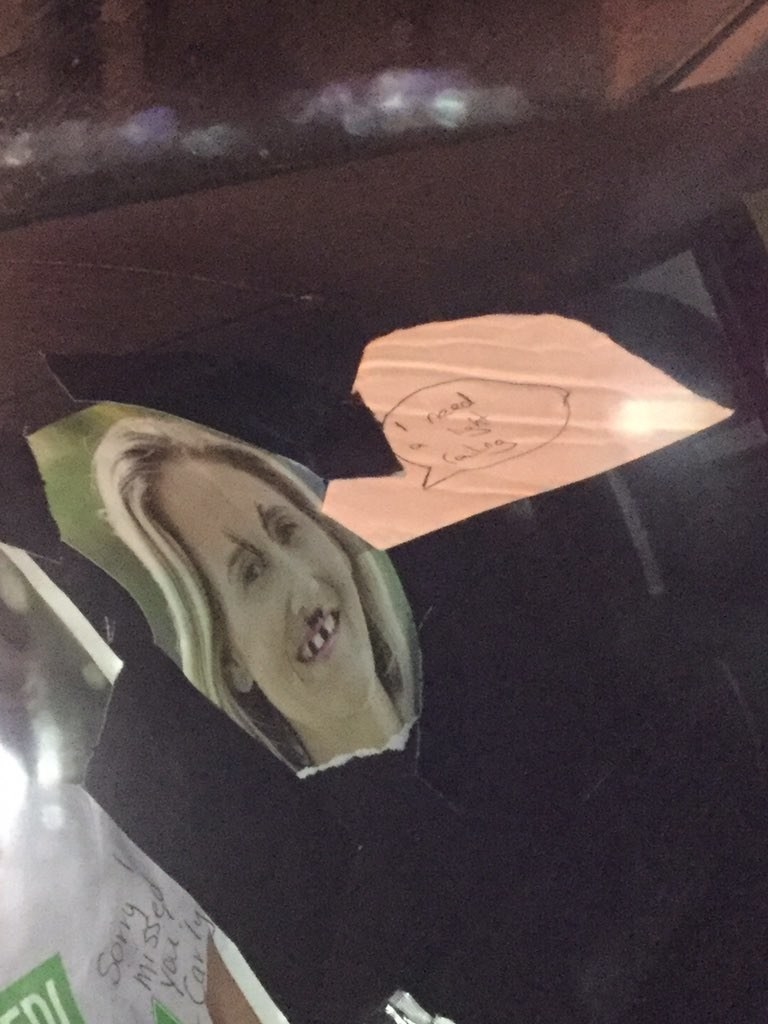 A flyer for Greens candidate for Fenner, Carly Saeedi, was also on the dashboard with a speech bubble saying "I'll give your refugee a loving home".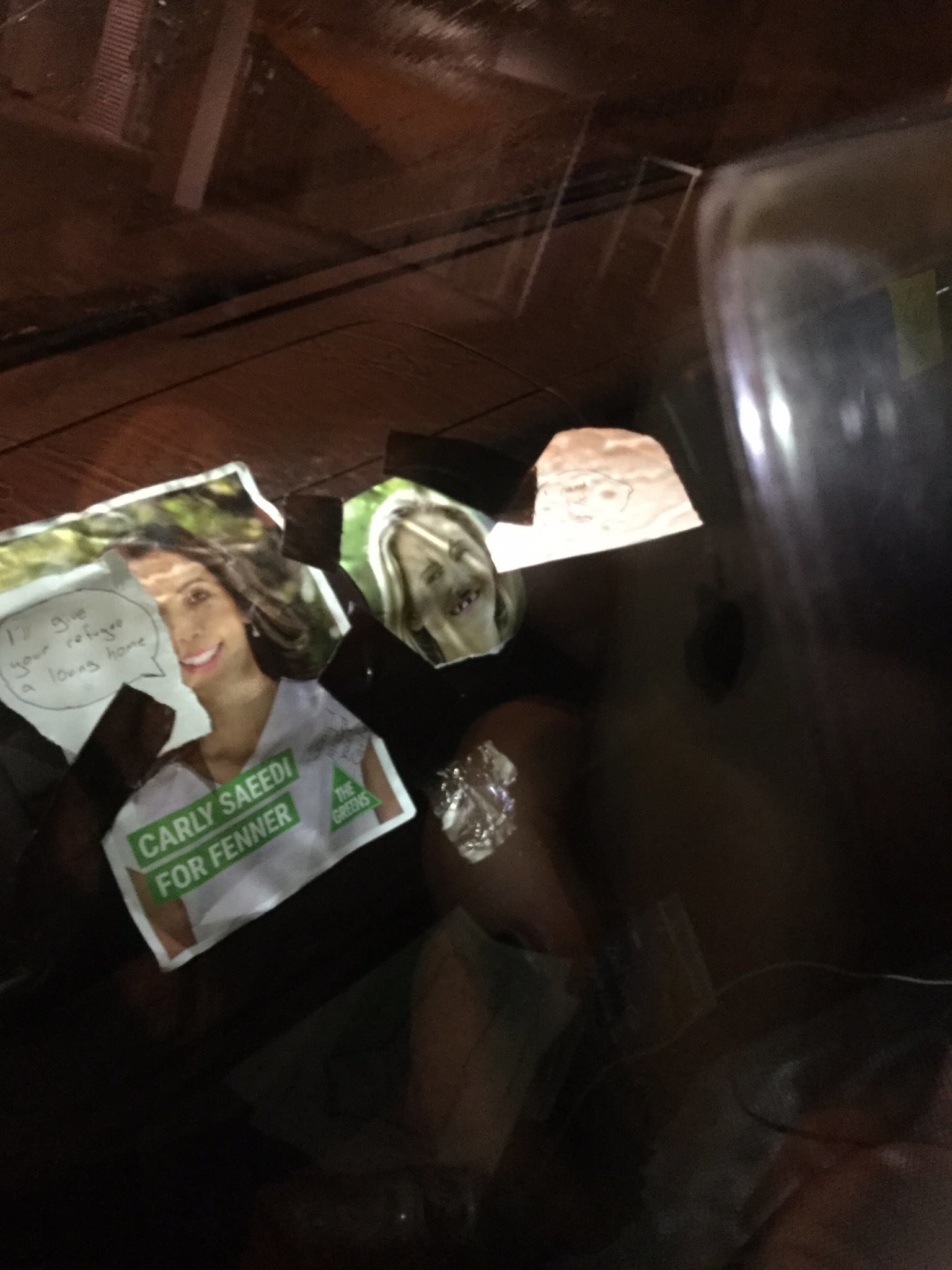 Hobbs posted a Facebook status denouncing the pictures as "vile and sexist".
"When you're a female candidate you understand it's going to be particularly vile and often sexual in nature," she wrote. "But what you don't expect, is that your male political opponent is somehow going to be 'in on the joke' – busing around a group of young men who seem set on harassment and intimidation."
"There is no way that the Senator can deny seeing these images, this is his campaign bus, parked outside his campaign office. Many of us have seen him getting in and out of this van over the past week and whether he was in the front seat or the back seat, these pictures stuck to the dashboard would have ben hard to miss."
"I'm sure this was all intended as a joke, but in 2016, it's just not funny," she said.
The van was also spotted on Friday morning parked illegally in an Australia Post zone.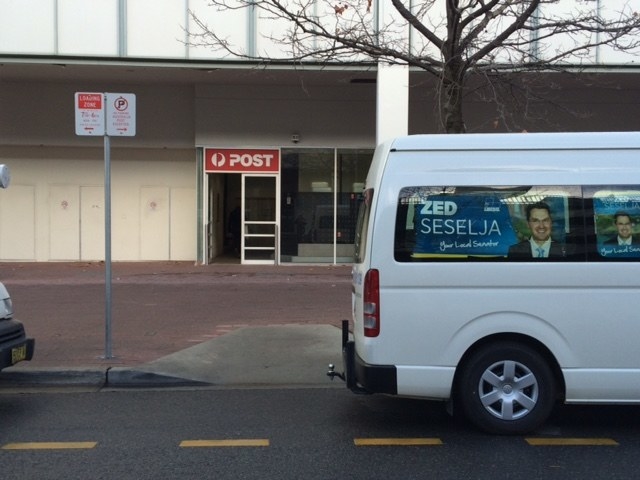 President of the Canberra Liberals, Arthur Potter, said "Zed has unequivocally condemned this type of juvenile behaviour, it is absolutely unacceptable and we have no time for it. Zed has apologised for any offence caused and has spoken to all campaign volunteers regarding this matter."