A video of Hungry Jack's customers fighting back against a man who racially abused employees has been posted online.
Via liveleak.com
In the video, filmed in an Adelaide Hungry Jack's restaurant, a man in a black t-shirt is heard saying "I want it made by a white person" after ordering. When a bystander asks "What's wrong with a Chinese guy making a burger?" he replies "Everything!"
As customers start to rally against him and an employee asks him to leave, the man yells "At least I'm born here, cunt. Where do you come from? Africa and Asia? Fucking disgusting!"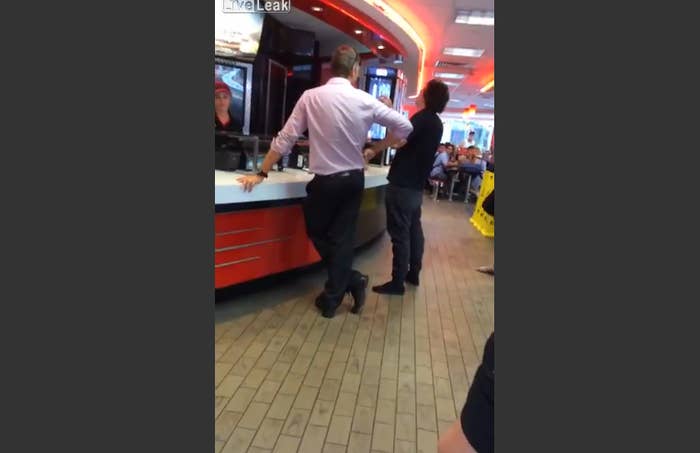 Several customers condemn the man as he continues his expletive-laden tirade. However, it's not until he is approached by another man who tells him to leave, and then pushes him, that he starts to walk out.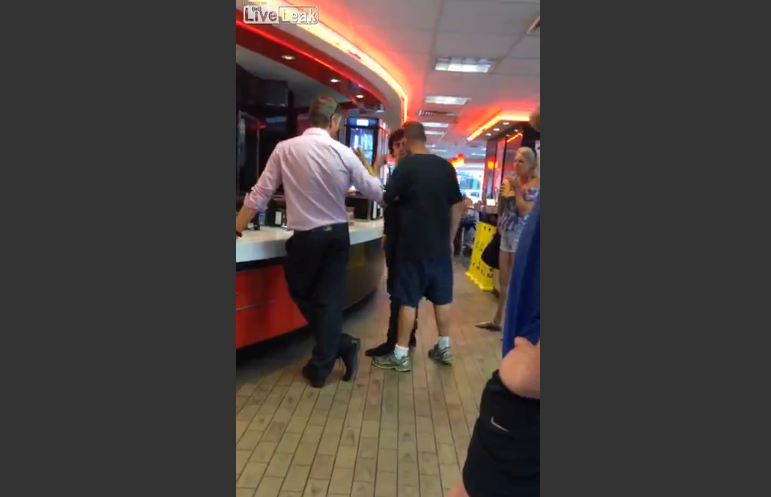 As he leaves, repeating the words "Fuck off", he receives a punch to the back of the head. His parting words at the door are "Wait till I come back with the Rebels, you fucking idiot", but the man pushing him out seems unconcerned.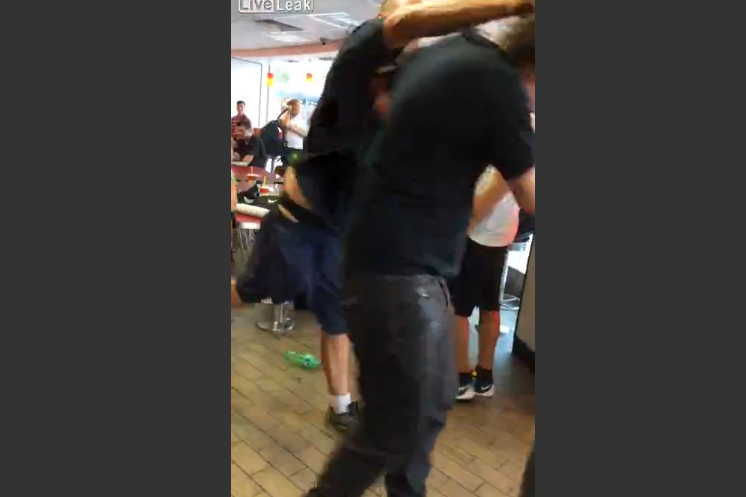 Hungry Jack's customers, we salute you.
Update: The Adelaide Advertiser has reported that a 19-year-old man was arrested a short distance away and charged with disorderly behaviour. He was granted bail and will appear in Adelaide Magistrates Court on March 26.