Ireland has become the first country to approve marriage equality by a popular vote, with 62% of people voting "Yes" in a referendum on Friday.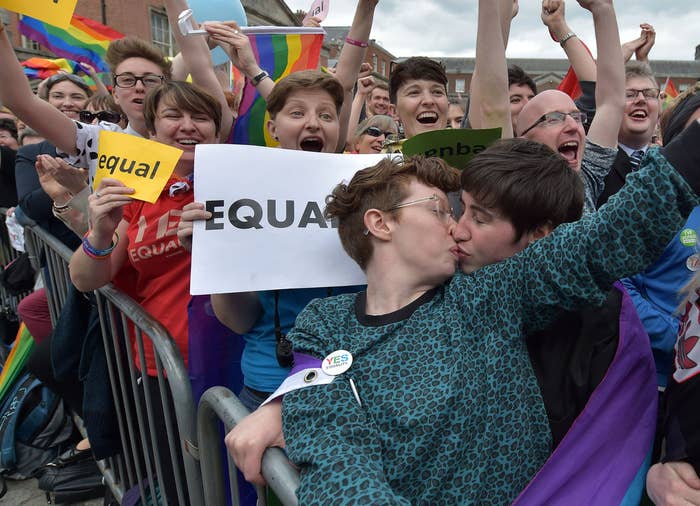 The successful referendum has made waves in Australia, where marriage equality is still not legal despite enjoying the support of 72% of the population.
Rodney Croome, the national convenor of Australian Marriage Equality, said the referendum's success would "increase momentum" for marriage equality in Australia.
"If traditionally-conservative Catholic Ireland can endorse marriage equality, Australia's political leaders have no more excuses for dragging the chain," he said.
"It will inspire marriage equality supporters to work harder for reform, push more politicians to support it, and quash the myth that Catholics and other people of faith oppose marriage equality."
The Australian Christian Lobby condemned the result, with managing director Lyle Shelton describing it as a blow to the rights of children.
"Australia should not pass a law which forces millions of Australians to pretend that a same-sex couple with children is the same thing as a mother and father with children," he said.
"The redefining marriage movement in Ireland made a big effort to downplay the rights and interests of children, which ought to be at centre stage of all public policy."
Opposition Leader Bill Shorten took to Twitter to show his support for marriage equality.
Although Shorten is a supporter of marriage equality, he did not lend support to a recent push from his deputy, Tanya Plibersek, to have the Labor party agree to a binding vote on the issue at their upcoming national conference.
Currently, the official position of the Labor Party is in support of marriage equality, but MPs are free to vote on the issue according to their personal views.
Liberal party policy backs the current definition of marriage as between a man and a woman, and MPs are not allowed a free vote on the issue.
The Greens fully support marriage equality, with unanimous support from MPs.
Former Greens leader Christine Milne and senator Sarah Hanson-Young said it was time for Australia to legislate for marriage equality on Twitter.
On social media people were elated, but many also expressed shame and embarrassment that Australia is yet to legalise marriage equality.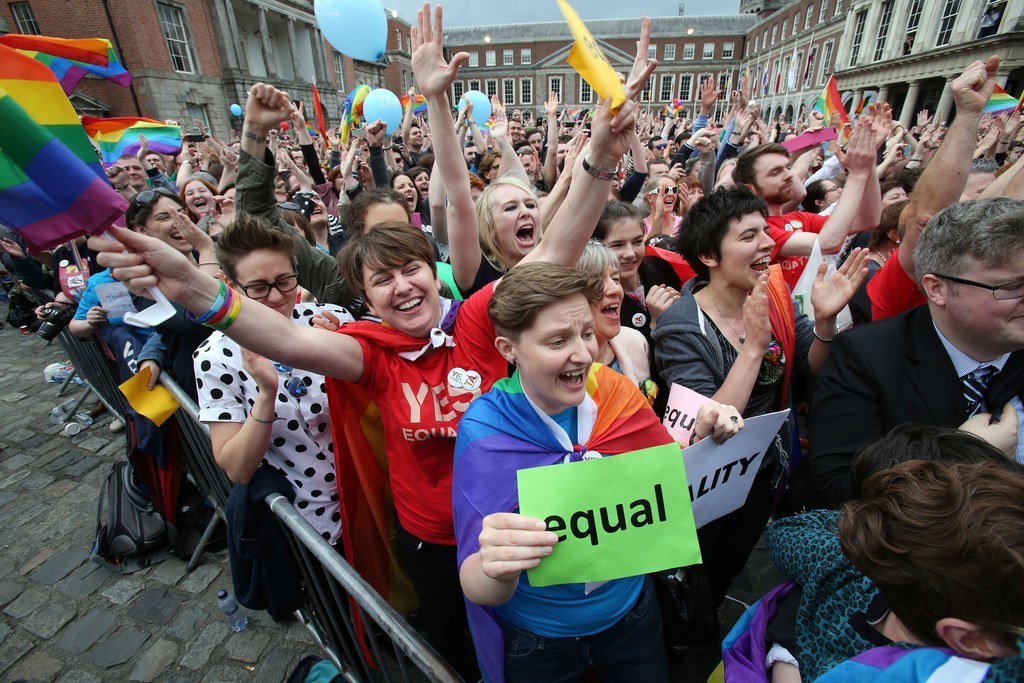 In the wake of the Irish referendum, two politicians have publicly called for a popular vote on marriage equality to be held in Australia.
Liberal senator Zed Seselja, speaking to the ABC this morning, said there was a "reasonable argument" for going to a referendum.
"If you are going to make such a fundamental change it should go to a referendum," he said.
Independent senator Jacqui Lambie echoed Seselja, saying to Australian Agenda on Sky News that the "power should go back to the people".
"It shouldn't come down to our conscience - it should come down to every Australian's conscience," she said.
However, there is some confusion over how a popular vote on marriage equality would translate to the Australian political and legal landscape.
Unlike Ireland, the definition of marriage as between a man and a woman is not enshrined in the Australian constitution. Rather, the Australian High Court has explicitly ruled the federal government is permitted to legislate for marriage equality.
A referendum, which is only to alter the constitution, is therefore not necessary, as Australia's ban on marriage equality is in legislation – specifically, a 2004 amendment to the Marriage Act 1961.
It's more likely than any popular vote would take the form of a plebiscite – a public vote used to test whether a policy has sufficient support from the people. However, unlike a referendum, the result of a plebiscite is not legally enforceable, and would only serve to reiterate the level of support in the community already demonstrated by opinion polls.
Croome warned against pursuing a referendum on the issue in Australia, saying the numbers in parliament were sufficiently close to continue with a legislative approach.
"A referendum would be costly, polarising and unnecessary given the High Court has already removed all constitutional obstacles to reform," he said.
"Given how close the numbers are in our parliament, any suggestion of a referendum is at best a diversion and at worst a delaying tactic."
Like BuzzFeed Australia on Facebook