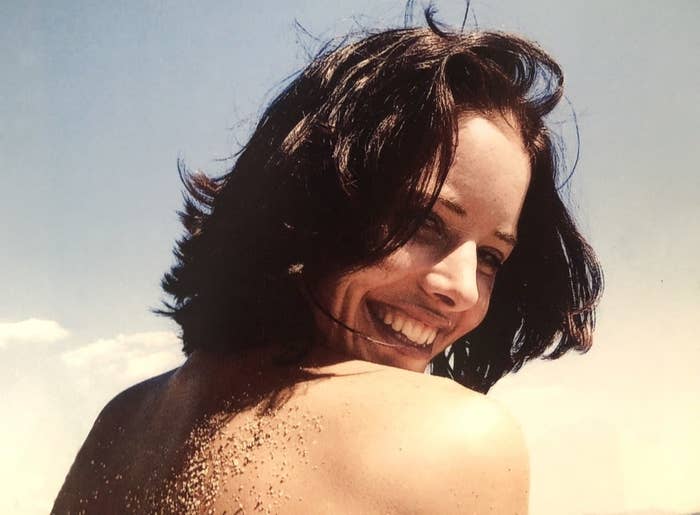 A coroner has called for hospitals to better communicate with doctors when mental health patients are discharged, after the suicide of a 33-year-old Australian woman shortly after her release from a psychiatric ward.
Caroline Watson-Ley last spoke to her daughter Naomi at around midnight on June 23, 2015, while she was watching television at their family home in the Sydney suburb of Roseville.
The day before, Naomi, who had a history of mental health issues, had been released from hospital after a two-day stay.
Watson-Ley told her daughter that she loved her, and Naomi said the same back. When Watson-Ley left for work the next morning, she left Naomi to sleep, not wanting to disturb her to say goodbye.
She called her daughter at 11am and again at 1pm, and texted her asking her to call. But the calls and texts went unanswered.
When Watson-Ley arrived home at around 4pm, she called out for her daughter and frantically looked through the house, before she found Naomi's lifeless body.
The findings from a coronial inquest into Naomi's death were handed down on Thursday by deputy state coroner Paula Russell.

Naomi had been admitted to the Royal North Shore Hospital (RNSH) on June 20, 2015, showing signs of acute distress and suicidal ideation, and she was detained, or "scheduled", under the Mental Health Act that same day.
On June 22 she was discharged from the Psychiatric Emergency Care Centre (PECC) at the RNSH. An appointment with her GP was scheduled for that evening, but Naomi didn't go, with her mother instead attending in her place.
A discharge summary outlining Naomi's stay in hospital and follow up care was also meant to be faxed to the GP, but the plan wasn't completed until June 25, the day after Naomi died.
Russell said Watson-Ley and Naomi were likely to be under "considerable stress" at the time of Naomi's discharge given the circumstances, and noted that Watson-Ley had not taken "a great deal of understanding" away from the conversations she had with doctors about Naomi's follow up care.
She also said that despite it being unclear which of two GPs was Naomi's treating doctor, there were "compelling reasons" for hospital staff to have contacted one or both.
Russell recommended that the Northern Sydney Local Health District (NSLHD) ensure staff contact the relevant GP and provide patient information if someone is a) discharged from a mental health unit without a discharge summary available that same day and b) the person has either a follow up GP appointment or a medication change from what the GP had prescribed.
She noted that NSLHD has committed to giving a basic, one-page discharge plan to patients and their carers when they leave the hospital. The mental health service has also since adopted an auditing system to keep track of when discharge summaries are completed.
The doctor treating Naomi, Dr Samuel Lim, had concluded that Naomi's symptoms of acute distress and suicidal ideation when she arrived at the hospital had most likely been caused by side-effects from recent changes to her antidepressant medication, and her background of borderline personality disorder.

There was some disagreement between expert witnesses during the inquest as to whether the diagnosis of borderline personality disorder was correct or whether it was more likely that Naomi was suffering from major depressive disorder.
Russell said that the doctors treating Naomi ought to have looked at a discharge summary from Naomi's time at a mental health clinic in 2013 that might have informed the diagnosis, but ultimately said she couldn't positively conclude the diagnosis was incorrect.
She also found that on the basis of the diagnosis that had been made, the decision to discharge Naomi had been clinically sound.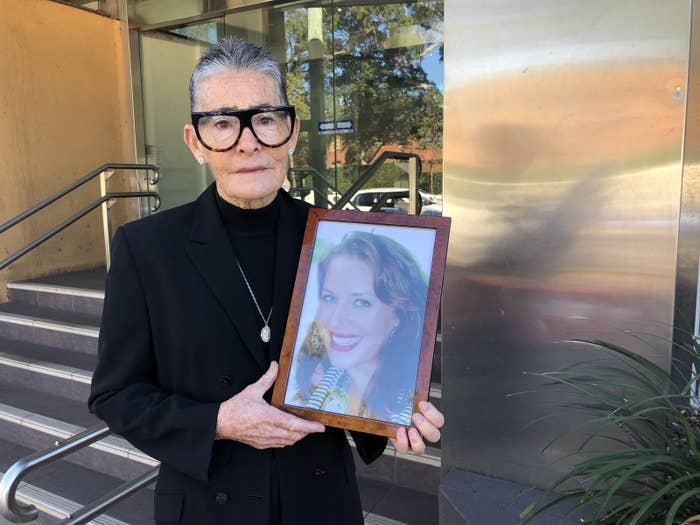 Russell described Naomi's death as "a terrible tragedy, and one from which Naomi's mother will never fully recover".

"I hope she can take some small comfort from the fact that changes will be implemented as a result of her and Naomi's experience."
During the inquest in February, Watson-Ley told the coroner that the awful final image of finding her daughter's body is indelibly imprinted on her mind.

"That vision I call a nightmare image is with me every minute that I am awake, and it usually wakes me when I fall asleep," she told the inquest. "As I sit here telling you this, my mind is a split screen; it is there."
Watson-Ley was very close with her daughter, who she described as "warm and loving", an intelligent and social young woman who loved tennis, netball, and going out.
"I can only say we were bound by something that I cannot define or put into words," she said.
Watson-Ley told the court she had known death and loss before – Watson-Ley lost her husband, who had dementia, in 2011 – "but the grief associated with Naomi's suicide is unlike any other".
"I use the word 'lacerating' when speaking to people. The sorrow is lacerating. The wound never closes. The passage of time has not dulled the pain."
If you need to talk to someone, you can call Lifeline Australia on 13 11 14 or Beyond Blue Australia on 1300 224 636.