Centrelink Kept Its Average Wait Time Down By Restarting The Clock Every Time It Transferred A Call
So that "average" wait time of 12 minutes is actually bullshit.
Officials from the Department of Human Services have given a possible explanation as to why the average wait time on a call to Centrelink seems so out of step with the experiences of so many Centrelink clients.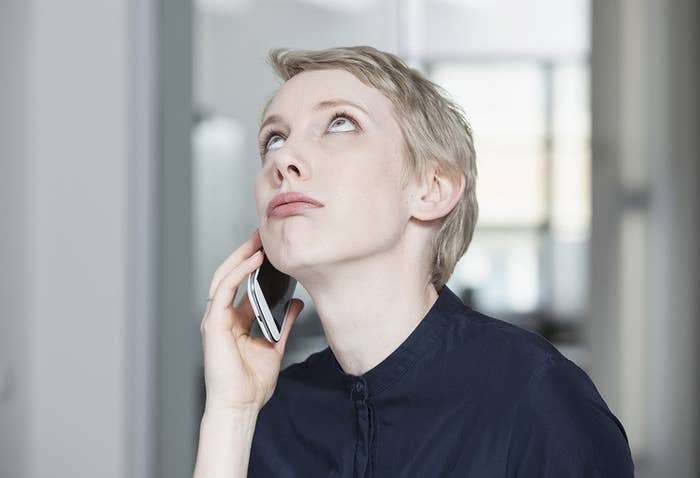 In January, human services minister Alan Tudge said the average wait time for phone calls to Centrelink was about 12 minutes. But clients have reported much longer wait times than that.

This could be because each transfer that is made within the call is recorded by Centrelink as a new call entering the system, rather than a continuation of an existing call, a Senate hearing was told on Thursday.
"A transfer to a new line becomes a new inquiry, and the clock would start again," a department official said during Senate estimates.

"So you don't add the two times together as an illustration of the total time someone has been on the phone?" Labor senator Louise Pratt asked.
"If we do a transfer on those occasions the wait time is recommenced, but we work very hard to make sure we don't do that," Human Services head Kathryn Campbell said.
Meanwhile, officials have revealed that 28 million calls to Centrelink in the first seven months of this financial year were met with a busy signal.
Greens senator Rachel Siewert said the "astronomical" figure was on target to smash the previous full financial year (29 million busy calls), which was up from 22 million in the 2014/15 year.
Over four million calls were "abandoned", meaning people ended the call while waiting on hold.

But officials said they could not easily differentiate "bad abandon" (hanging up out of frustration) from "good abandon" (hanging up as the automated voice provided the required information).