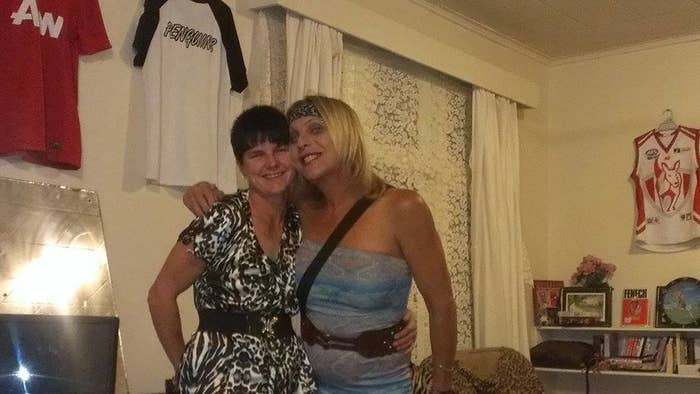 In 2006, Kirsti Miller was faced with a choice: get a divorce, or keep the word "male" on her birth certificate, despite having transitioned gender.

Miller, a keen AFL player and taxi driver who lives in the outback Australian city of Broken Hill, married her childhood sweetheart in 1985.

Fourteen years later, in 1999, Miller came out as a transgender woman, and started on hormone replacement therapy. In 2006 she had gender reassignment surgery and started changing her legal name and sex on various documents.
But one fact loomed large among the changes: if Miller wanted to change the sex on her birth certificate – considered a crucial identity document in Australia – she and her then-wife would have to divorce.
In order to change the sex on a birth certificate in the state of New South Wales, a person must fulfill four criteria: be over 18, born in NSW, unmarried and have undergone gender affirmation surgery.

"Always at the end of the line, for me to gain my female birth certificate I would have had to divorce her," Miller told BuzzFeed News. "It made a legal terrible ending, we had no way out of that.
"That was written in law for us, when it should have been a decision between us two consenting adults."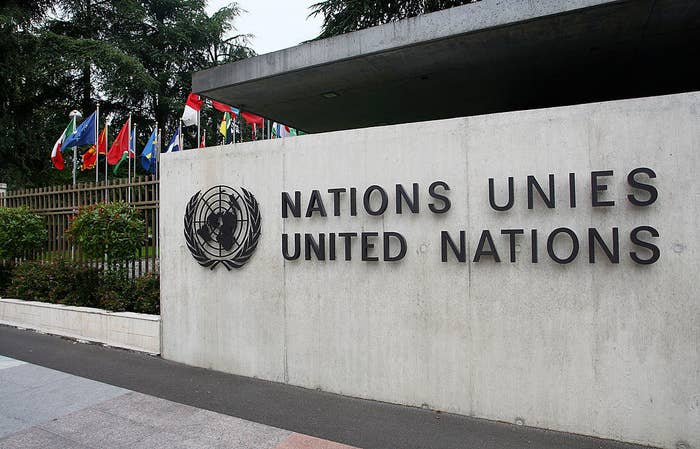 BuzzFeed News revealed this week that the United Nations Human Rights Committee has declared the same Australian laws that made Miller get divorced are in violation of international human rights law.
In a decision made on March 17 and published on June 15, the committee found in favour of a married transgender woman from NSW, identified only as G, who had tried unsuccessfully on multiple occasions to change the sex on her birth certificate.
It is a significant ruling for Australia, where in six of the eight states and territories married transgender people must divorce from their spouse if they want to change the sex listed on their birth certificate.

G issued a statement via her lawyers on Wednesday, saying it was "a win for common sense and a win for freedom, fairness and human dignity in relationships".
"Governments have made it so that birth certificates are no longer just a record of birth but proof of identity; it therefore needs to be an accurate reflection of reality, of who you are now," she said. "It's the job of government to record reality, not direct it."
---
Miller told BuzzFeed News of the emotional anguish she suffered in 2006 due to the divorce requirement.

"It broke my heart the day I had to go into Parramatta Court House and sign these papers for divorce for someone that I didn't want to divorce," she said.

"I didn't want to divorce; I still loved this person. I was made to divorce. Who has the right to tell me I can't stay married to my wife?"
Miller and her ex-wife were not living together as a couple at the time, and were deciding what would happen with their marriage as she transitioned.
"Marriage to us was important, we chose to get married and we should have been the ones to choose when to end the marriage," Miller said.

"It was heartbreaking, but to live my life fully as a woman, I had to have that amendment on my birth certificate. So if I went to jail, I would go to a women's prison. So if I played sport, I would be allowed to play in a women's competition."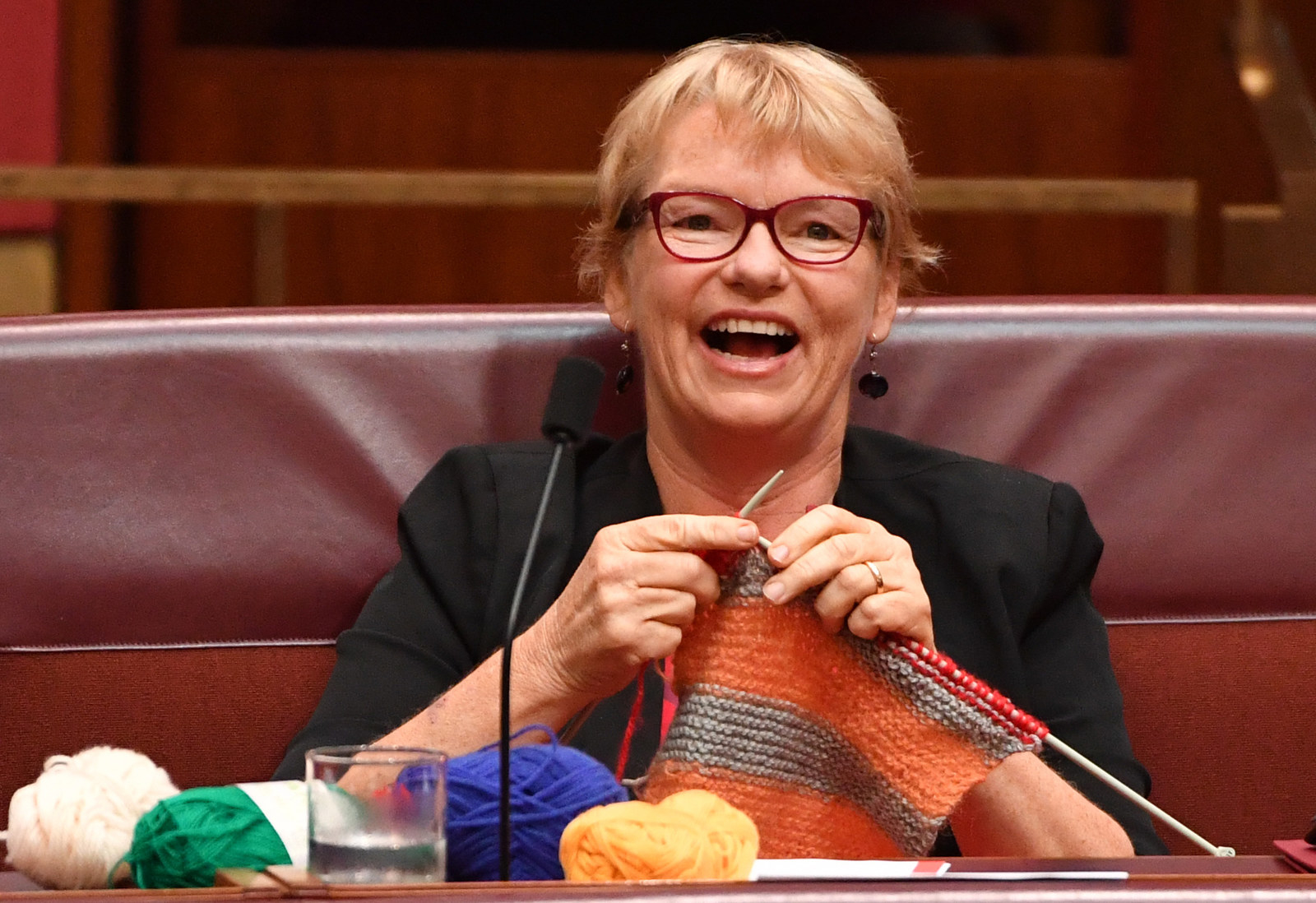 Greens senator Janet Rice and her wife, climatologist Penny Whetton, are currently bound by a similar transgender forced divorce law in Victoria.

They have chosen to remain married, which means Whetton, who is transgender, has to keep "male" on her birth certificate for the foreseeable future.
Rice told BuzzFeed News she wasn't surprised by the UN committee's decision.
"Forcing married trans people to divorce in order to officially change the gender on their birth certificates is absolutely a gross violation of human rights – it is discriminatory and unjust," she said.
"Why should my partner Penny and I divorce when we love each other, in order for Penny to have a birth certificate that says female?"
Rice also hit out at the inconsistencies identified by the UN, describing the law in Australia as "inconsistent and idiotic".
"It's bizarre that someone can change the gender on their passport, but not their birth certificate. This inconsistency is mind-boggling."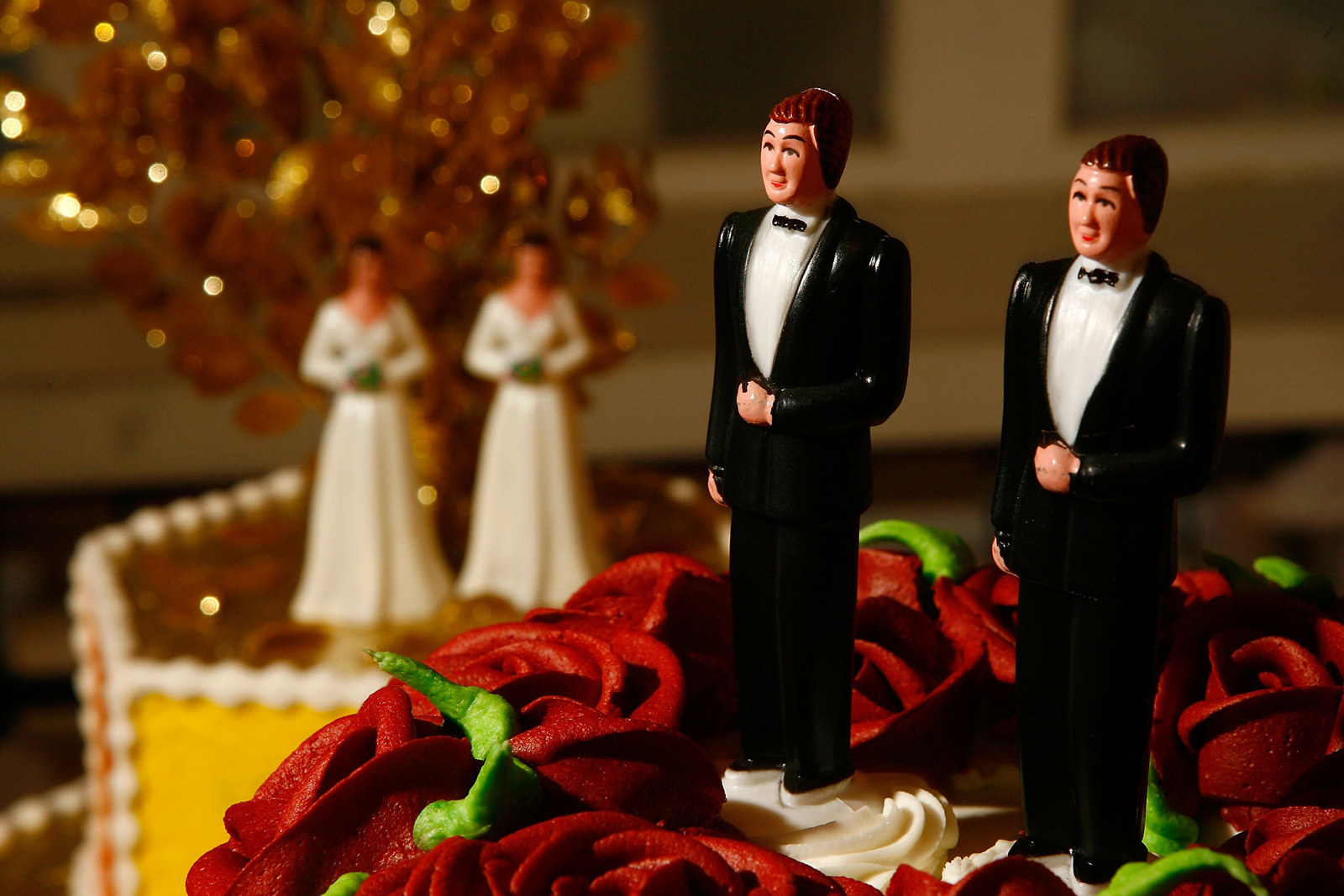 In its submission to the UN, Australia argued the laws were necessary to uphold the Marriage Act, which bans same-sex marriage.

The UN committee said it was unclear why changed birth certificates are, and changed passports are not, a threat to the Marriage Act.
"The state party has not provided any explanation why a change in sex on a birth certificate would result in irreconcilable and unacceptable conflict with the Marriage Act if the author remains married, whereas a change in sex on her passport in identical circumstances is allowed," the decision read.

The committee also questioned why it was in Australia's interests to allow conflicting identity documents "that are not consistent with the actual personal situation".
Longtime marriage equality advocate Rodney Croome dismissed the government's argument that the forced divorce law is necessary to avoid conflict with the Marriage Act.
"The ACT and South Australia have both repealed their transgender forced divorce laws without the sky falling in," he said.

He called on the six state and territory governments to immediately repeal their laws in accordance with the UN decision.
BuzzFeed News understands the federal government is currently consulting with the NSW government about the UN committee decision and expects to provide a response by the requested date of December 15, 2017.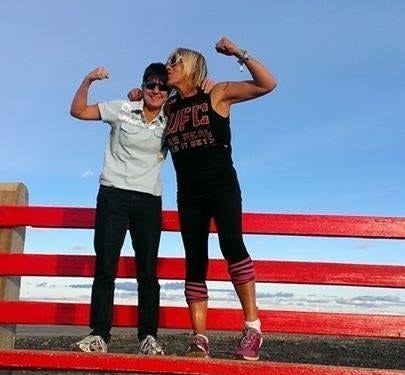 Meanwhile, Miller currently faces a different but equally painful marriage dilemma. She would love to marry her current partner, Nikki Phillips, but can't because of Australia's same-sex marriage ban.

The two women, both cabbies in Broken Hill, have been engaged for four years.
They feel wholly accepted by the locals and would like to keep living there – as wife and wife.

"I want to stay with Nikki for the rest of my life, with her as my wife and me as hers," Miller said. "It's very important to both of us."