Here's How This Company Gamed TripAdvisor Reviews — And Got Fined $3 Million
The scheme involved adding extra letters to guests' email addresses so they wouldn't get a message about leaving a review.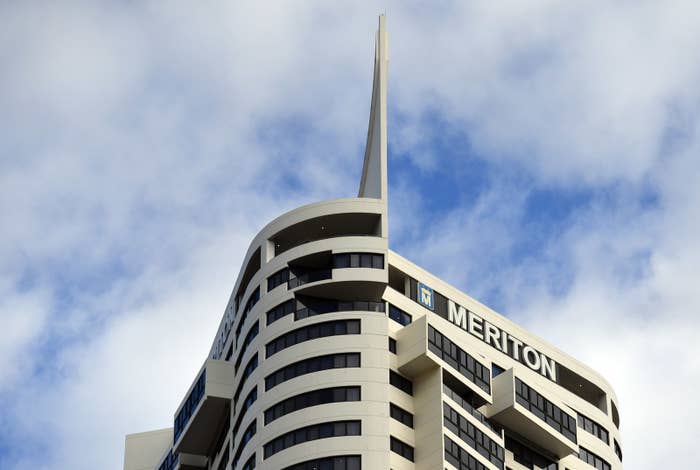 Property giant Meriton has been slammed with a $3 million fine over a scheme to edit or withhold the email addresses of guests who were likely to have complaints about their stay to avoid bad TripAdvisor reviews.

The Australian company was handed the fine for manipulating reviews of its serviced apartments on the travel website by using a service called "Review Express".
Here's how it works: Hotels and apartments give TripAdvisor the email addresses of recent guests, and then TripAdvisor sends the guests an email asking them to submit a review.
According to TripAdvisor, the system can increase the number of reviews a property gets by around 30%.
And under the terms of Review Express, Meriton was meant to send TripAdvisor the email address of every single guest who consented to having their information passed on.
But, the Australian Federal Court found last year, Meriton devised two workarounds aimed at avoiding bad reviews between November 2014 and December 2015 — and in doing so, breached Australian consumer law.

The company directed staff to add the letters "MSA" (standing for Meriton Serviced Apartments) to the email addresses of any guest who complained, or who the staff thought might have had a bad experience at the accommodation. This meant when TripAdvisor tried to message those guests about leaving a review, the emails would bounce.
This happened on a large scale, the court found — with evidence showing 14,584 email addresses were masked with the letters "MSA" between April 1 and Dec. 31 in 2015.
There was also a bulk withholding practice, where Meriton wouldn't provide any email addresses of guests who had stayed at the accommodation during the time of a major service disruption (like no hot water or a broken lift).
"In simple terms, Meriton was soliciting reviews from many guests who had stayed at its properties, but not from those considered likely to write negative reviews," found Justice Mark Moshinsky in November 2017.

The court found that adding extra letters to some addresses, making them invalid, and withholding others created an "unduly favourable impression" of guest feedback about the accommodation and therefore was likely to mislead or deceive customers.

On Tuesday, the Federal Court fined Meriton $3 million over the breach. It also restrained Meriton from "filtering, selecting or limiting" the guest email addresses that it hands over to TripAdvisor for the next three years.

The Australian Competition and Consumer Commissioner (ACCC), Sarah Court, said people often make decisions about where to stay based on the reviews on TripAdvisor and other sites.

"Manipulating these reviews is misleading to potential customers, who deserve the full picture when making a booking decision," she said.
"This case sends a strong message that businesses can expect ACCC enforcement action if they're caught manipulating feedback on third-party review websites."
The founder and managing director of Meriton is billionaire Harry Triguboff, who was named the second-richest person in Australia on the Australian Financial Review's rich list earlier this year.